About Your TSU Accounts
All You Need to Know
Account Information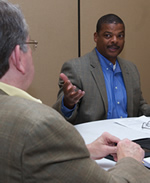 The Windows/TSU network, E-Mail, and MyTSU accounts are created automatically for full and part-time faculty/staff upon entry into the TSU Human Resources system.  Please take action below to initially setup your accounts or to reset your password.
---
Automatically-created Accounts
Windows/TSU Network Account used for logging into the TSU network to access e-mail, the Internet, software applications, printers, and any other network accessible resources. 


E-Mail Account -Faculty and staff are assigned Exchange e-mail accounts with addresses in the format of

username@tnstate.edu

, (username and password are the same as the Windows/TSU Network account). Outlook is used to access e-mail on the desktop and requires a simple configuration.

Off-campus access to e-mail is available through the Outlook Web Access (OWA) at www.tnstate.edu

/email

 which is also at the top of every TSU webpage. The login username and password is the same as the Windows/TSU network account.


myTSU Account - serves as the information portal for all TSU students, faculty, and staff. Faculty and staff use to access payroll and benefits information; leave balances; student grade entry, student advisement, etc..   myTSU forces a password reset on the first login.
Optional Systems / Accounts
eLearn -Course Management system for Online Courses more...


Website Editor Account -Each department manages the content on their departmental website.  Each department should have two web editors, a primary and a secondary (backup) editor.  To request a web editor account, please submit the "New Web Editor" form on this page.
 More about TSU systems/accounts...
---