Contact Us
We are here to help you.
During the current coronavirus pandemic, we are able to provide service to walk-in visitors virtually from 8:00a to 12:00p and 1:00p to 4:30 CST Monday thru Friday. Visit us to speak with an Office Associate here.
You will be able to:
Apply for admission
Check on admissions status
Submit admissions materials
Request a recruitment presentation
Much more.
Although you can do most of your business with us online, we know that service channel isn't right for everyone. You can still count on us by phone.
Phone Number 312-626-6799
Meeting ID: 886 777 1832
Passcode: TSUTIGER
For students that have already applied, you can bypass the front desk and email your request directly.  Please use the grid below to contact your admissions associate.  Your admissions associate is assigned per your last name.  We look forward to assisting you.
Name

Title

Email

Last Names

Mr. Cedric Tyus 

Sr. Admissions Associate

A to G

Mrs. Towana Polk 

Sr. Admissions Associate

H to M

Ms. Cassandra Newbell

Sr. Admissions Associate

N to S

Ms. Jeanne Williams

Associate Director of Admissions

T to Z

 

Ms. Jerrica Brown

Sr. Admissions Associate

All Internationals
---
  Explore TSU for yourself.
Visit campus, learn more about life in Nashville, 
and discover the heart of our exciting TSU Tiger community.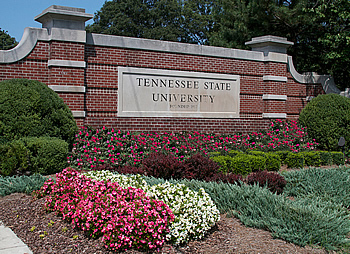 ---