Getting Online At TSU
Network- Windows/ Mac login for campus computer
myTSU- Your personal online portal
Microsoft Office365- Access to your TSU student email
Elearn- Your online portal for TSU web courses
Username and TNumber Lookup
If you are a first time user, navigate to www.tnstate.edu/tnumber to look up your login credentials.
Be sure to enter in the required information (last name, first name, date of birth and last 4 digits of SSN)/
International students who do not have a SSN, be sure to contact the Help Desk for assistance.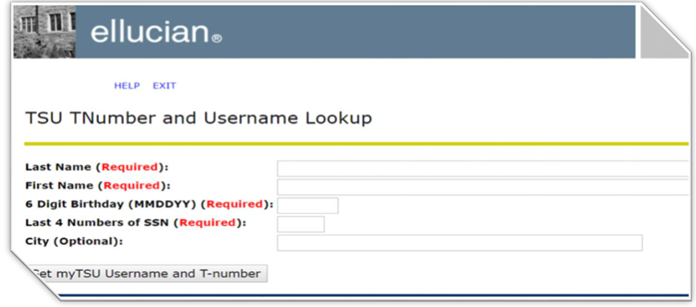 MyTSU Login
To access myTSU, navigate to mytsu.tnstate.edu and use your username and password.

MyTSU Home View
In myTSU, you will have access to many student systems like student email, financial aid and Elearn.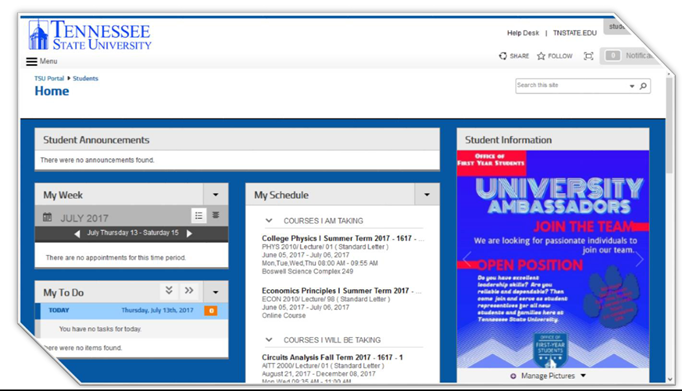 Elearn Login
For your Elearn portal, navigate to elearn.tnstate.edu and login with your username and password.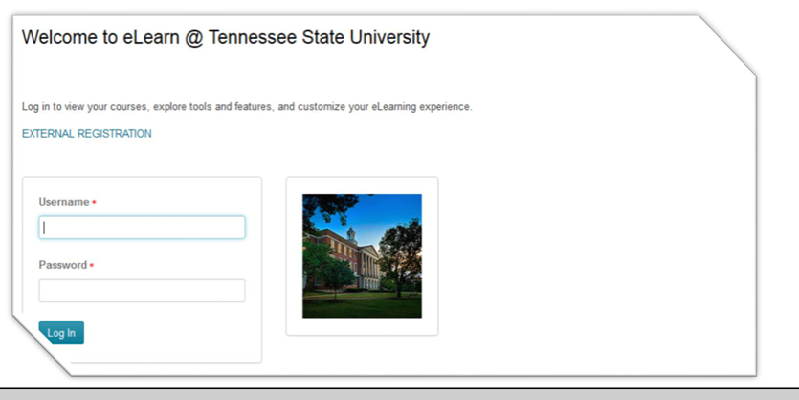 Elearn Home View
In Elearn, you can access TSU online courses and online modules (syllabus, assignment, etc).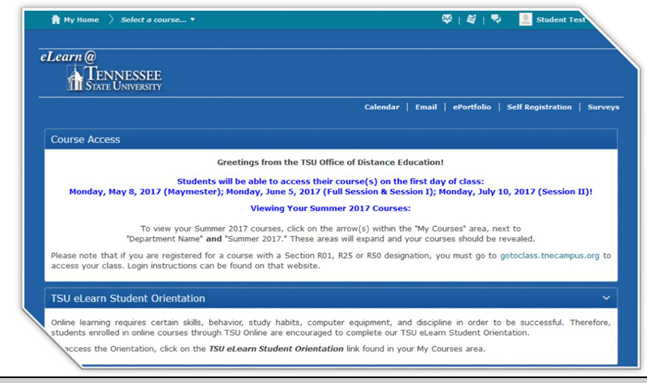 Microsoft Office 365 Login
For student email, click the link within your myTSU account or navigate to login.microsoftonline.com.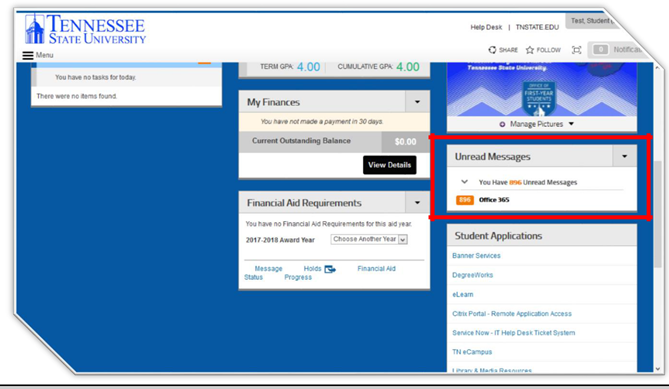 You will be taken to a page that asks for a username, enter your TSU email address (username@my.tnstate.edu).

Once you click on the password field, you will redirected to another login page (your email address will already be in the username field). Here is where you enter your password (the same one for myTSU, Elearn, etc).
For mobile access, be sure to download the  Microsoft Outlook app on your Apple or Android device.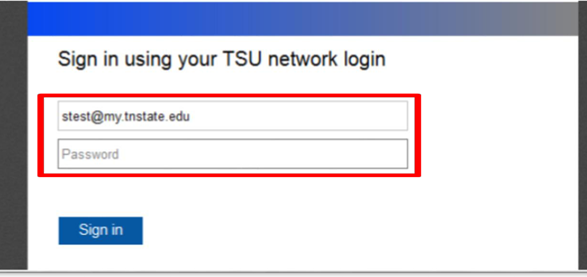 Microsoft Office 365 Home View 
Now you have access to all University Communications as well as instructor correspondence.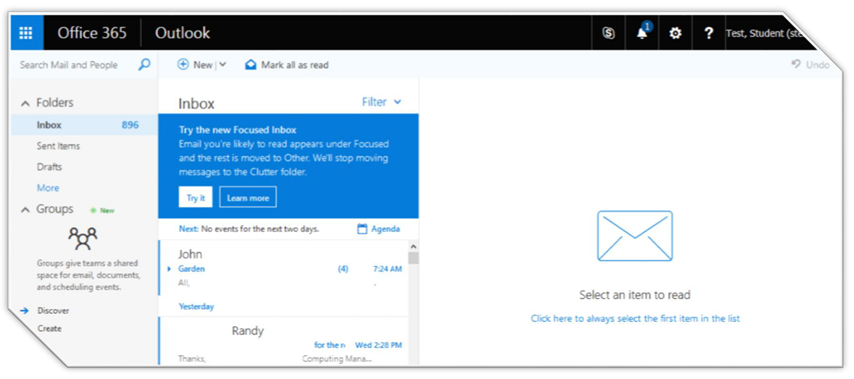 How to Access TSU Systems Later
At the top of the TSU website, is a link "Access". Use it to access TSU systems.
Need Assistance?
If you are still having issues locating your login information or accessing any of these TSU systems, please feel free to contact the OTS Help Desk directly. We would be happy to help you!
Where are We? - Davis Humanities Building, Room 027
Phone Number- 615-963-7777 (lines are open 24/7)
Email Address- helpdesk@tnstate.edu 
---