Connect with professionals virtually and on-campus in your industries while gaining useful career advice in a variety of topics
TSU Career Development Center Events
Fall 2023 CAREER FAIR
SAVE THE DATE!
Are you ready to step into your Career with confidence? The Spring 2023 Career Fair is just around the corner, and it's your opportunity a world of possibilities, connect with industry professionals, and chart a course towards your dream career!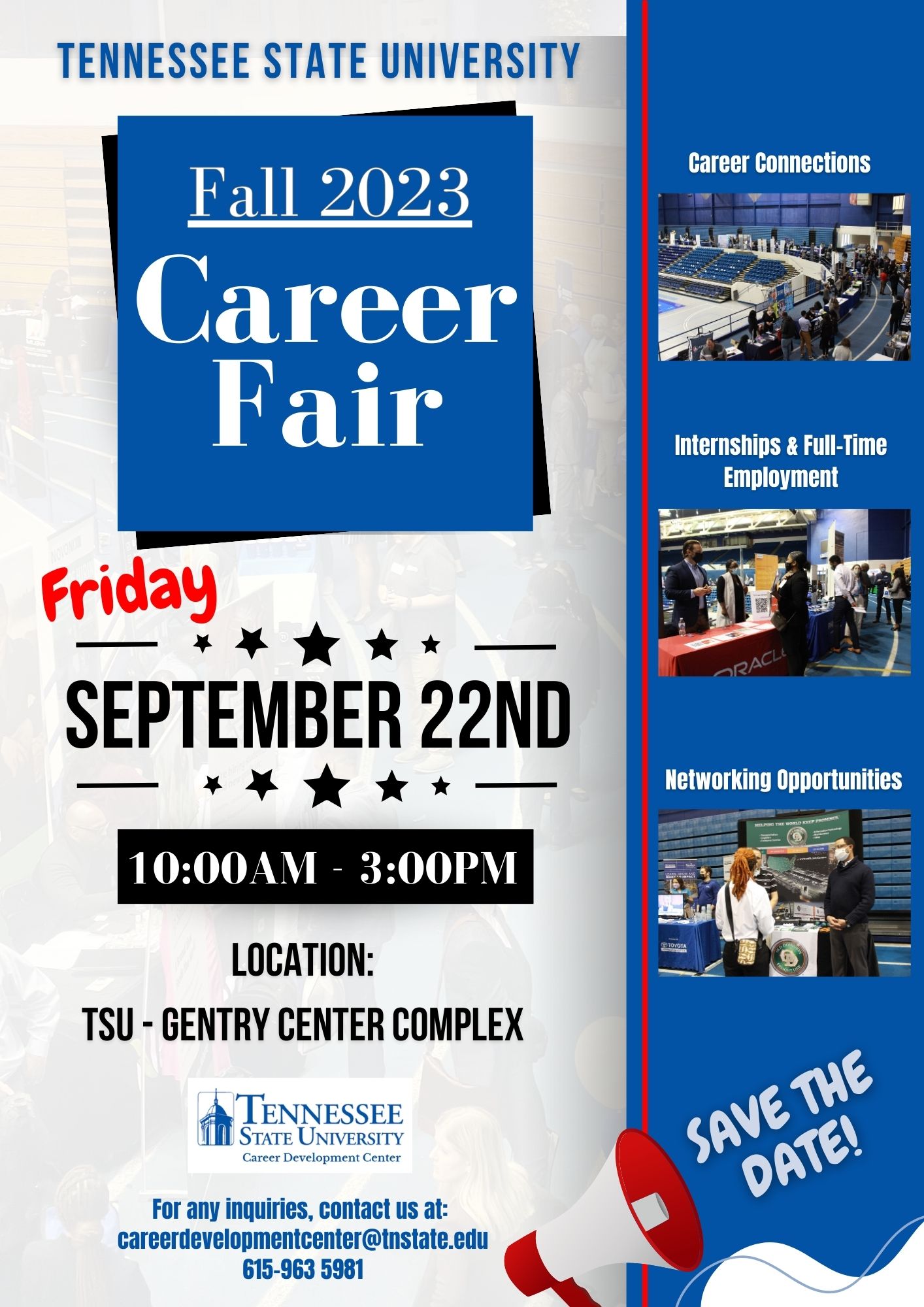 Event Details
Date: September the 22nd, 2023
Time: 10:00AM - 3:00PM
Location: Gentry Center Complex
Come and meet with tons of employers for a chance to gain an internship, full-time employment or corporate education opportuties!
JC Penny Suit-Up Event
SAVE THE DATE
Your journey towards success starts with making the right impression. Elevate your appearance and take confident strides towards your future at the JC Penney Suit-up Event! Learn and shop for professional/business attires to dress for success.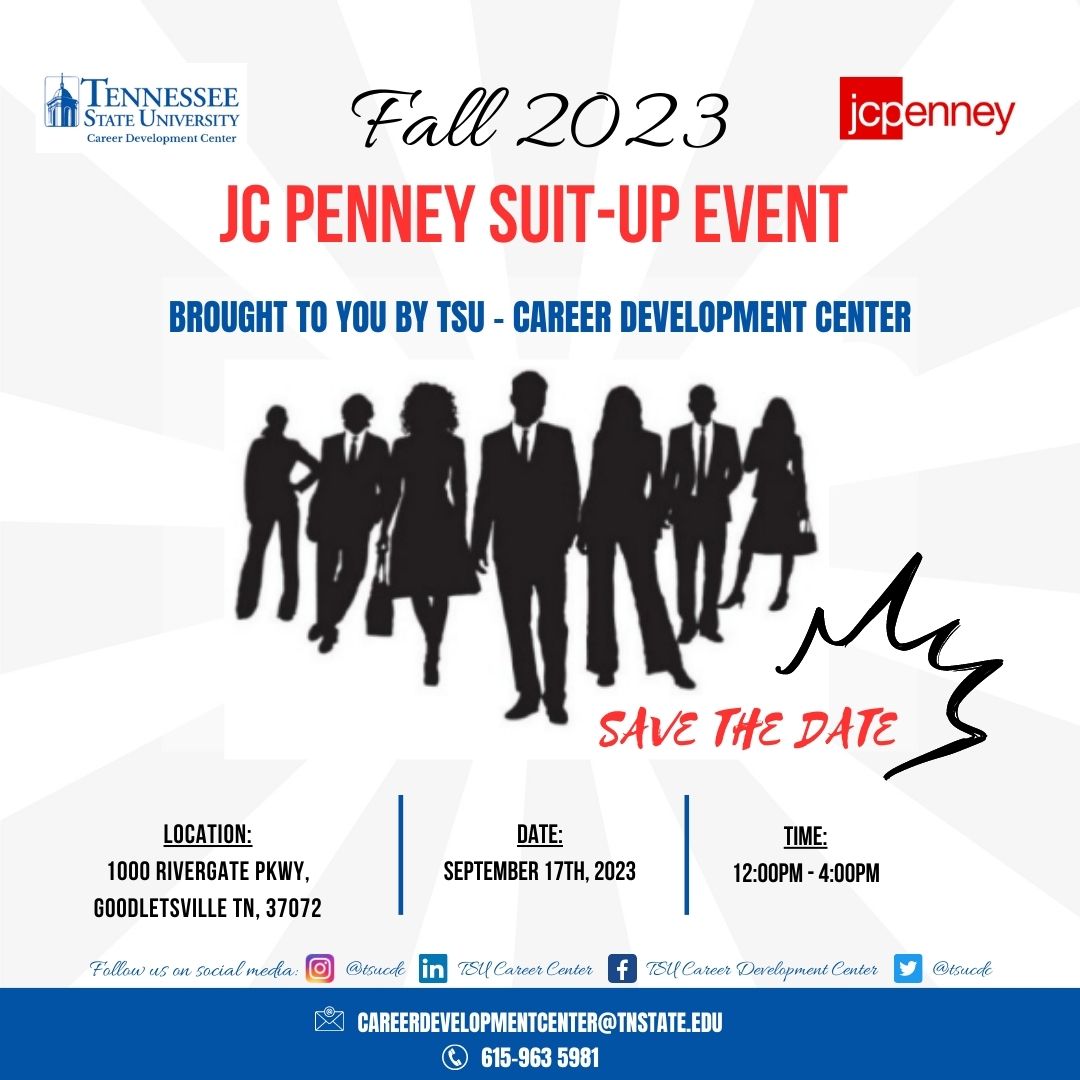 JCP Spring Suit Up Event is scheduled for September 17th, 2023 at 12:00PM.