Home >
> Annual Cycle for Continuous Improvement
Annual Cycle for Continuous Improvement
The Annual Cycle for Continuous Improvement (ACCI) process at Tennessee State University (University) provides the platform for University leaders to build the synergy and work in unison to advance our shared vision for students and our community.  To support the ACCI process, we have weaved resources together in this Outcomes Assessment Guidelines. The purpose of the manual is threefold: First, the manual provides a common understanding and set of expectations regarding the ACCI process at Tennessee State University. Second, it serves as a resource to aid the campus in their assessment efforts. Finally, it acts as a communication piece for our internal and external stakeholders, updating them about our assessment process and accomplishments. As such, it is a living document that will be updated on a regular basis.  
Additionally, the Office of Assessment and Accreditation provides online resources and regular professional development workshops. We want to support you in any way we can, as we continue to plan ahead in excellence.
University Policy: Outcomes Assessment for Continuous Improvement
Annual Cycle for Continuous Improvement: Outcomes Assessment Guidelines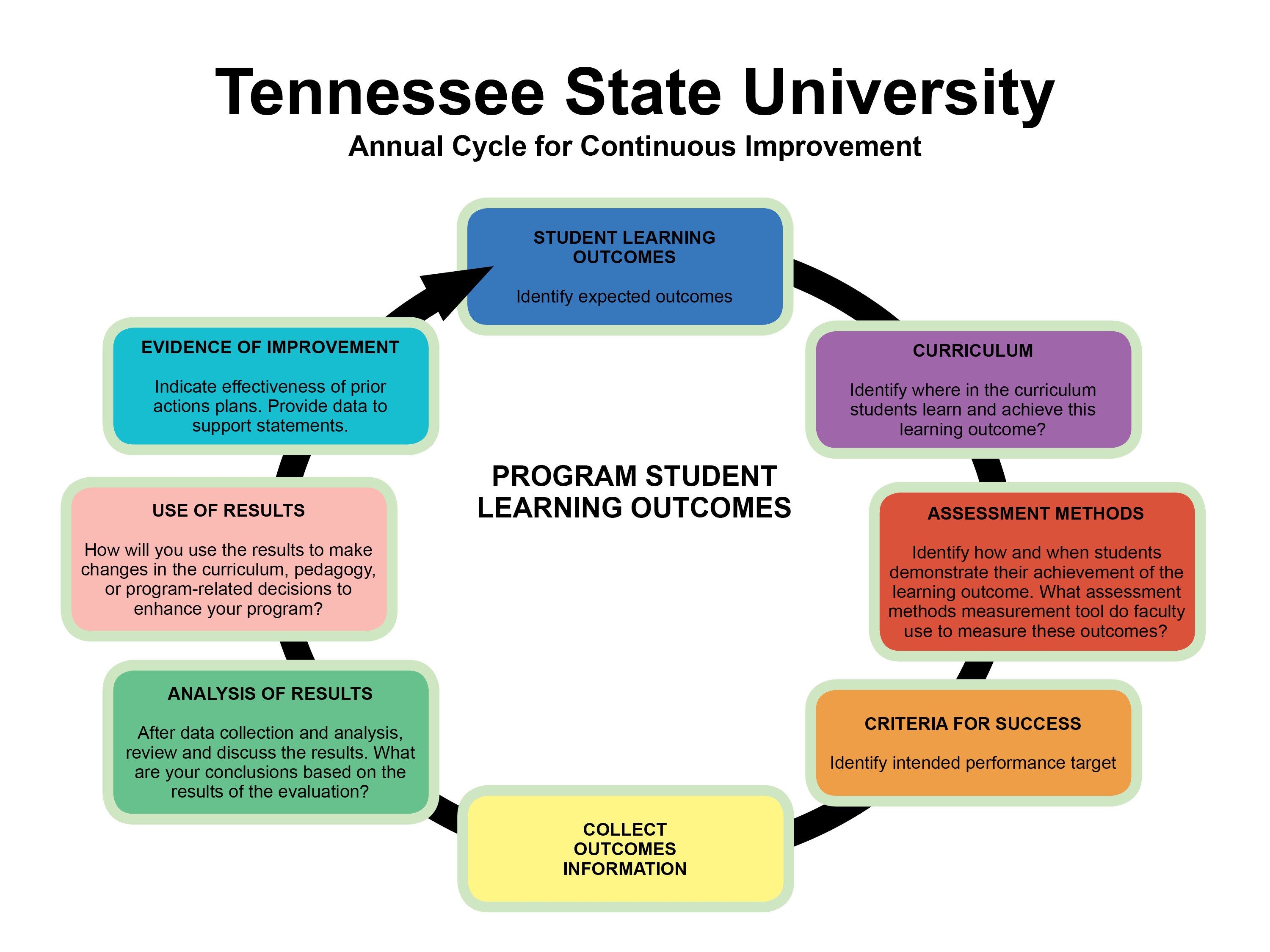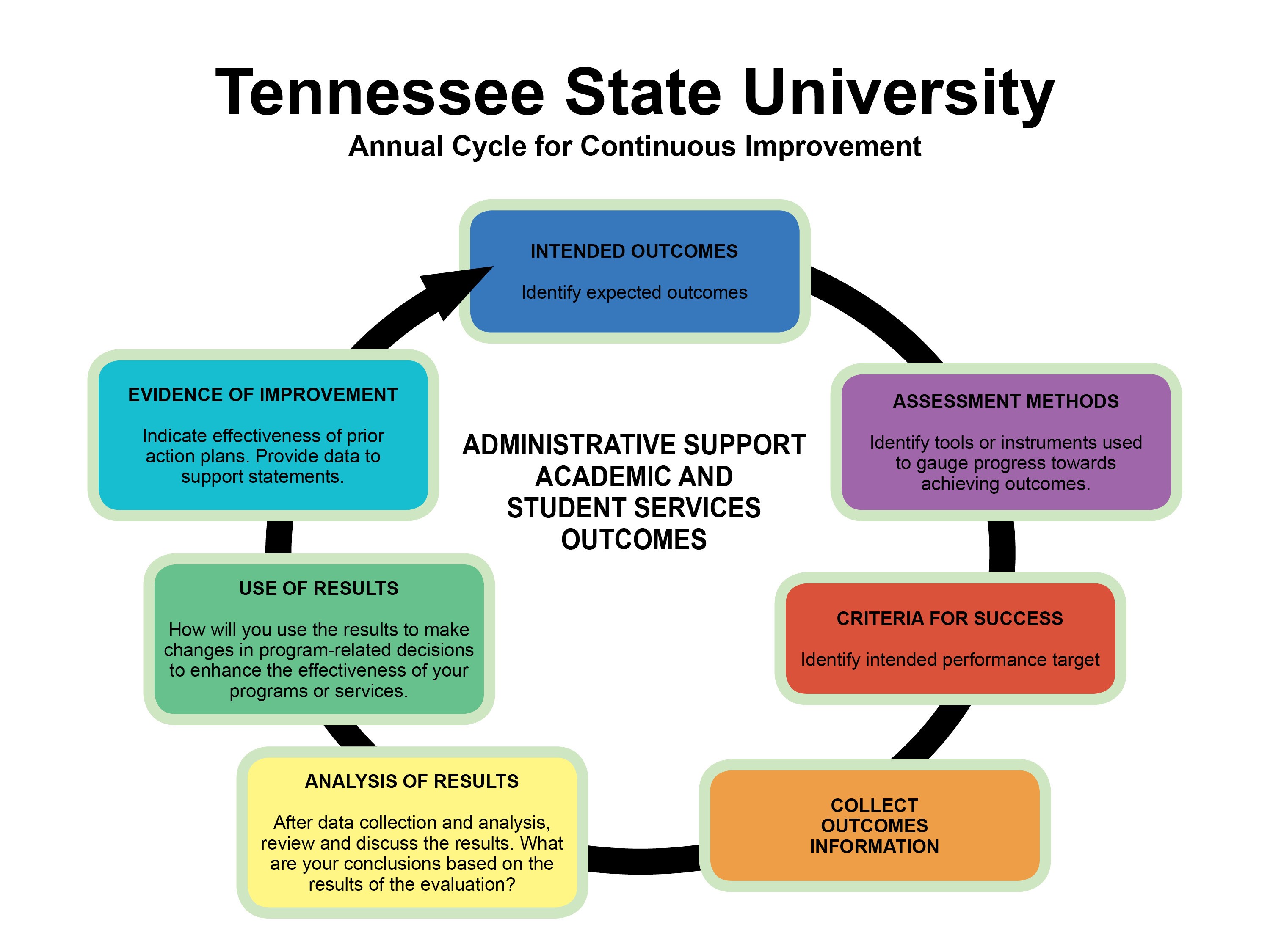 It is important to think through all steps of the assessment cycle.  It is important to remember that assessment is an iterative process, intended to provide useful feedback about what and how well students are learning. When developing the plan, it is important to think through all steps of the cycle.
Set program or unit outcomes (student learning, operational, or quality of service). For academic programs, decide and articulate what students should know, value,  and/or be able to do when they complete the program. For support units, decide and articulate issues that are pertinent and important to the department that will enable the department to improve.
Curriculum:  identify where in the curriculum students learn and achieve the learning outcome.
Develop and implement assessment methods: design tests, assignments, reports, performances, or other activities that measure the types and quality of learning expected.
Establish criteria for success and performance target.
Review the assessment data: analyze the results of the assessments to see what they show about operational efficiency or student learning and if the criteria were met.
Create an action plan: decide how to address issues raised by the assessment data to improve operational efficiency or student learning; how will the results be used to make changes to enhance the unit or program.
Evidence improvement (close the loop):  Implement and document changes made - what was the impact, was it successful or non-successful.