LLP Alumni Spotlight

How an LLP concentration helped me achieve my professional goals...
( NEW ) Meet
Victor Cyrus-Franklin

:

Pastor, Inglewood First United Methodist Church in Inglewood, CA

, '02
How my English major served me...." 





"It was in LLP where I learned how to link the worlds of the academy, the church and popular culture in meaningful ways to engage the questions and issues of diverse communities. We need more thinking religious leaders. I can say for sure that as an LLP major I was challenged to be a thinking clergyperson and public theologian for the 21st century."
Rev. Victor Cyrus-Franklin is the senior pastor of Inglewood First UMC in Inglewood, CA. A native of Nashville, TN, Cyrus-Franklin earned his Bachelor of Arts degree from Tennessee State University (c/o 2002) with a major in English and a minor in Philosophy and Religious Studies. He went on to earn the Master of Divinity degree from Gammon Theological Seminary of the Interdenominational Theological Center (ITC) with a concentration in theology. "The tools, skills and scholarship from my English and Philosophy courses, especially in postmodern literary criticism, cultural criticism and hermeneutics made for a smooth transition from undergrad to graduate school. When taking courses in religion, culture and biblical interpretation, I was already familiar with core theory in the discipline." Cyrus-Franklin formerly served as Advocacy Organizer for the General Commission on Religion and Race of the United Methodist Church (Washington, DC) and Associate Pastor of Holman UMC in Los Angeles, CA. "I continue to return to my library of texts and learnings from my undergraduate experience. The courses I took in African and Caribbean Literature, Logic and Critical Thinking, African Roots in Christianity, and Research Writing come to mind as still relevant for me today. Now serving in Southern California, being an LLP major was a tremendous jumpstart to my career in ministry and in academia." Learn more about Cyrus-Franklin by checking out these links: "Sharing MLK's Dream" and "Dr. King's Law."

---
Meet Blake Best: Guitar Instructor, Composer and Author, '15!
How my English major served me...." 



"I gained a better understanding of colloquial English and learned to approach literature from a more critical standpoint."
Best graduated from Tennessee State University in 2015 with a B.A. in English. He is a native of Nashville, TN and has been active in the music industry since 2008. He released three EPs and one full length album, and he toured professionally in support of all four. He is also the author of two texts, Razor's Edge and The Within. To Learn more about Best and his upcoming projects, check out a recent interview by clicking here: Best Interview.
Meet Whitney Bradley '09!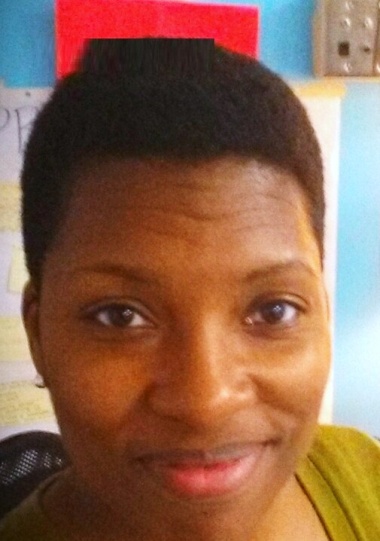 Whitney (Fox) Bradley graduated in 2009.  She majored in English and received a teaching certificate for grades 7-12. While at TSU, she was the president of Sigma Tau Delta, English Fraternity and an active member of Delta Sigma Theta Sorority Incorporated. After graduation, she became a teacher for the Metropolitan Nashville Public School System, where she currently serves as a Literacy Coach for Bailey Middle School. Since graduation, Bradley has gone on to win Middle School Teacher of the Year for MNPS, Regional Middle School Teacher of the Year for the state of Tennessee, and has also been featured on National Public Radio's, "All Things Considered" because of her leadership in literacy. She is the proud parent of one son, Nathan, and will tell anyone who will listen that Big Blue directly impacted her teaching, her leading, and her love for literacy.


  
 LaDawn Jones, Lawyer and State Representative, '02
How my English major served me...." 



"Writing is now my profession. My major prepared me for law school. More importantly it taught me how to be a creative writer. It gave me the courage to believe a 300 page paper, or book was an easy challenge. "
Jones graduated from Tennessee State University in 2002 with a B.A. in English, and Tulane Law School in 2005. LBJ worked for the Fulton County District Attorney's office as Chief Senior Assistant District Attorney. Jones is married with two children, Lyndon and Brendon. She opened the LBJ Group, LLC a criminal defense law firm. She serves as State Representative for Georgia House District 62 in the Georgia General Assembly. LBJ has written two books, Manipulation and Cheating But Not Cheated: A Memoire of the Atlanta Public Schools Cheating Scandal. LBJ was hired as the Georgia State Director for the Bernie Sanders 2016 campaign.  She was recently featured in Black Enterprise Magazine:  Check it out. 
Meet Ashley Northington '05!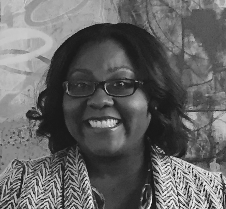 How my English major served me...."

"My degree has provided me with the foundation I needed to pursue careers in journalism, education policy, public relations, and marketing. Without my deep understanding of the humanities and learning how to write well, I would not have been afforded many of the opportunities I have enjoyed professionally."
Ashley Northington is the founder and director of DENOR Brands & Public Relations. She is passionate about helping business owners learn to define their brands, develop their stories, and share them with the world. A masterful writer, public speaker, and marketer, she specializes in helping businesses monetize their online presence – especially on social media. She is a contributing author of #BossLiving: A Practical Guide to Starting Your Sustainable Small Business. Connect with her and her business online at ashleynorthington.com and denorbrands.com.
Meet Bené Viera '06!
How my English major served me....

"It has sharpened my writing skills. I've also realized that I am a critical thinker, which one would think should be common, but it is not. The exposure to literature, dissecting said literature, and writing about said literature while an undergraduate at TSU, furthered my curiosity. And to be a journalist, one must always remain curious about any and all things. As an English major I honed my skills and channeled my passion for communities of color and women, which directly relates to what I do now as a journalist. As a writer, I tell nuanced stories of marginalized communities that are oftentimes misrepresented or untold altogether."
Bené Viera is a passionate multimedia journalist, writer, and blogger. She's penned pieces for VH1.com, Jezebel.com, ESSENCE, VIBE, O, The Oprah Magazine, CentricTV.com, xoJane.com, HuffingtonPost.com, TheRoot.com, thegrio.com, Juicy magazine, and others. As a reporter, Bené has covered pop culture, entertainment, music, gender, and race. She served as a staff writer for VH1 and Centric respectively. She has interviewed Diahann Carroll, Jessie Ware, Shonda Rhimes, Ron Isley, Nas, Kerry Washington, Spike Lee, Viola Davis, Brandy, J. Cole, Reverend Al Sharpton, Anita Hill, and Tracy Martin, just to name a few. Bené is committed to social justice, global race issues, and telling nuanced stories about women. Bené earned her Bachelor's of Arts in English from Tennessee State University and her Master's of Arts in Journalism from Indiana University. She is a proud member of Delta Sigma Theta Sorority, Inc. She currently resides in BK.  Learn more about her at  beneviera.com.
 * The LLP Alumni Spotlight is part of a new departmental initiative to recognize the graduates who are blazing the trail for our current students.  If you graduated with an LLP major or minor, please take a moment to complete the Alumni Survey.  Questions regarding this initiative should be directed to Dr. Michelle J. Pinkard, LLP Webmaster.