Message from the Dean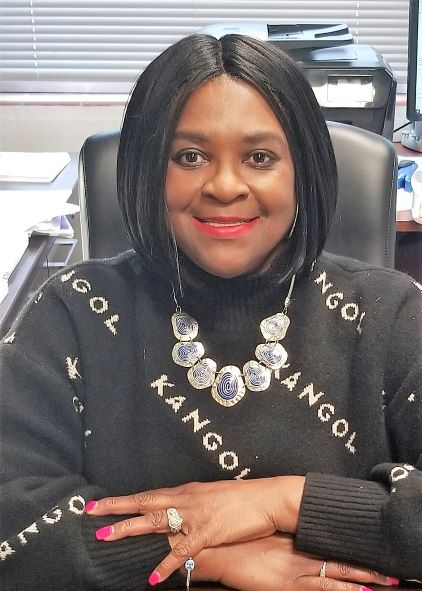 Dear TSU Tiger:
Are you ready for an exhilarating return to Tennessee State University? We are extremely excited about your return to TSU, and the College of Education. There is no better place to THINK, WORK, and SERVE. We are delighted that you have decided to continue your education as a TSU Tiger! As the Dean of the College of Education, I know first-hand how meaningful and important this opportunity will be to move you closer to your dreams -personally and professionally. As a valued Big Blue Tiger, you should know it's a great time to enroll early. The College of Education is on the move where "excellence is our habit". We have a Global Student Support Services Lab (GSSL) to provide academic support, tutoring, coaching, test preparation, mentoring, and financial support and guidance. We are very thrilled about implementing this fall 2021 "The Call Me Mister program" and us fast-track degree programs such as the Degree in Three or master's degree in one year. We are here to support and guide you through this process. You are not alone. Trust me, TSU is where you want to continue and complete your education in the "Land of Golden Sunshine!".
Before, I close, one last request. Please complete your registration for fall 2021 semester. Should you have questions about registration, housing, financial aid, and balances. Please contact Dr. Stewart in our GSSL at rstewart@tnstate.edu, Duane Smith at ,or Ms. Samantha Graves at . They will be able to provide guidance and assist you in a smooth return to the College of Education.
I hope you have realized you can reach for the stars, as well as the opportunity to help us reimagine how we do things in the College of Education. So, I will close by simply saying that I am so looking forward to seeing you fall 2021 semester. And if you're not sure who I am, you will know me when you see me, I will be the one smiling from ear to ear, eyes glossing brightly, watching you as you walk to your class affirming your potential to be the best education or psychology major. But more importantly to let you know we have missed you from walking the halls!
See you Fall 2021,
Dr. Haynes
---
If you need assistance registering, the Academic Success Center is available to help