Welcome to the Teaching & Learning Department
"Learning from the past, looking to the future."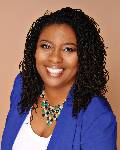 Greetings! It is a pleasure to welcome you to the Teaching & Learning Department in the College of Education. Whether you are a curious high school student imagining a possible future, a seasoned educator seeking professional learning and advanced qualifications, or a community member seeking to change or advance your career, the Department of Teaching & Learning has much to offer you, including a warm welcome and a supportive, collaborative environment in which to explore and grow.
Our  mission  is to cultivate teacher leaders who exhibit professional competencies and dispositions to establish learning environments that foster social equity, 21st century innovation, and sound educational practices. Our department has proud history of preparing quality teachers, researchers, and leaders who serve P-12 students and in higher education institutions in Tennessee and beyond.
As the top HBCU producer of teachers, Tennessee State University offers an array of undergraduate and graduate programs and is ranked one Tennessee's largest preparers of educators providing bachelor's, master's and doctoral degrees. We proudly offer a  breadth of choice , online and face to face classes, and the affordable quality programming only possible from a public, research institution. We are proud that our nationally accredited programming is designed and run by highly qualified research and teaching faculty.
Again, welcome to TSU and the Department of Teaching & Learning!
Dr. Kisha C. Bryan, interim Department Chair
---
The Department of Teaching and Learning provides professional education for teachers with offerings at the undergraduate, masters, and doctoral levels.
UNDERGRADUATE
The undergraduate licensure programs offered by the department include majors in:
Early Childhood Education
Elementary Education (in partnership with College of Liberal Arts)
GRADUATE
Our Masters of Education (M.Ed.) programs offered by the department include majors in:
M.Ed. in Elementary Education
M.Ed. in Interventionist K-8

K-8 Interventionist (Initial Licensure)

M.Ed. in Curriculum Instruction with six (6) concentrations in:
Curriculum Planning (licensed teachers only)
Educational Technology,
Literacy (for reading specialist endorsement - licensed teachers only),
Music
Secondary School Instruction (K-12 and single-subject (7-12) areas), and
Teaching English Language Learners (ESL endorsement)
and one (1) professional certificate in:
DOCTORAL
The doctoral program offered by the Department of Teaching and Learning include one concentration with an emphasis on:
These programs are designed for the in-service educator and the prospective planner and programmer of a curriculum.
View Degrees

Teaching and Learning Department Overview
The Department of Teaching & Learning is housed on the park-like, 450-acre Main Campus of Tennessee State University on the second (2nd) floor of Clay Hall. The Department, located within the College of Education, shares additional research and computer laboratory space with other departments in a number of other buildings on campus. Library facilities are close to Clay Hall, as are the bookstore and other resources. 
With expanding opportunities for online, hybrid, weekend, and evening courses housed within Nashville's only public university, TSU's Department of Psychology is the convenient, affordable, and flexible choice for working students and professionals seeking educational advancement in education and related fields.
Contact us today to visit our beautiful campus.
---
Teacher preparation programs for undergraduate and graduate programs for the preparation of teachers and related professionals are accredited by the Council for the Accreditation of Educator Preparation.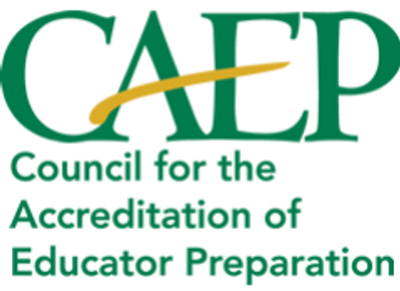 ---
Department Calendar
JANUARY
9      Faculty/Staff Institute
12    Department Meeting
17    Classes Begin
FEBRUARY
3      Department Meeting
6.     Disposition Early Alert
13-14 TACTE Spring Conference (Virtual)
17    Praxis Core Workshop

MARCH
3      Department Meeting
11     Last Day to Defend Dissertation
15     Last Day to Apply for Graduation
18.    M.Ed. Comprehensive Exam
25     Last Day to submit dissertation for ProQuest clearance
APRIL
14     Department Meeting
17     Nuventive Assessment Submission
19-24 CAEP/TDOE Visit
MAY
5     EDTL End of Semester Luncheon/Graduate Commencement
6     Undegraduate Commencement
8      Final Grades due in MyTSU


*For more information about deadlines and applications, please contact your academic advisor OR report to the Department office in Clay 203. 
Department News
Study Abroad Opportunity May 2024 to Italy