TigerTRACK powered by Handshake
REGISTER TODAY
Virtually all of our recruiting services can be managed via the internet, securely and confidentially.  TigerTRACK allows you to conveniently do the following:
register and request on-campus interview dates
register and request on-campus information session dates
customize and submit recruiting information for our student body
post student and alumni jobs
register for career fairs
register for Table Top Tuesdays
and much more
TigerTRACK, powered by Handshake, permits electronic submission of student resumes, cover letters, and transcripts. There are no fees for accessing our site.  Any fraudulent/scam job postings will automatically remove you from the system and will be reported.
To register and/or log in please click below:
FOR STUDENTS/ALUMNI:
Register using your SCHOOL email address. Ex: john@my.tnstate.edu

An interactive on-line database that allows TSU students/alumni to do the following:
apply for employment opportunities
obtain professional development information
upload resumes, cover letters, and other documents for employers to view
access to employers information
view career fair participants
view upcoming events
integrate with social media 
create professional portfolio
and much more
To register and/or log in please click below: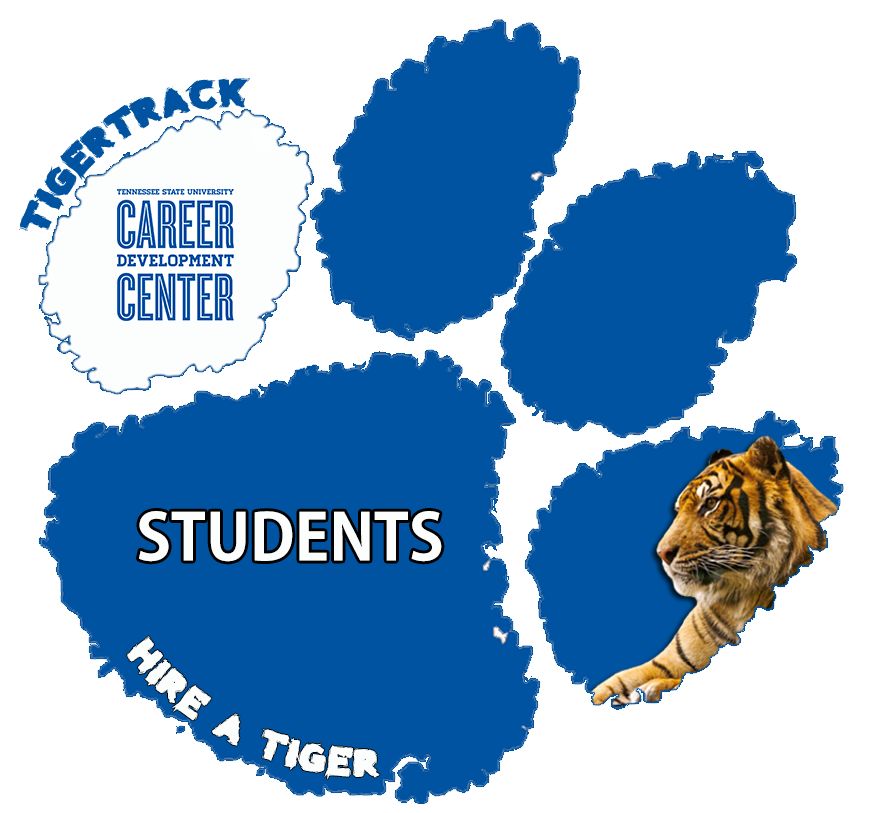 __________________________________________________________________________________