Home >
> M.Ed. in Curriculum & Instruction, Educational Technology
M.Ed. in Curriculum & Instruction,
Concentration: Educational Technology
Are you ready to advocate, educate, and transform technology?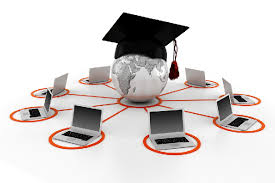 The Curriculum & Instruction – Educational Technology concentration offers advanced candidates a richer exposure to digital standards, content competencies, and professional initiative and dispositions of the field. This 33-credit program increases knowledge within the curricula while strengthening your ability to be a resource to PK-12 educators, school systems, and the workforce through advocacy and awareness of current trends and issues influencing the proper integration of technology.
The certificate is an 18-credit hour program that consists of the six (6) concentration classes.
OVERVIEW OF COURSEWORK
Course Delivery Mode:  [T - traditional] [H – hybrid] [O – online]
The general core of fifteen (15) semester hours is listed below:
EDCI 5110 – Research and Statistics in Education [T] 
EDCI 5260 – Philosophy of Education [T] 
EDCI 5300 – Multicultural Education [T, H] 
EDCI 6100 – Curriculum Planning and Programming [H, O] 
PSYC 5430 –Advanced Educational Psychology [T]
The concentration coursework of eighteen (18) semester hours are:
EDCI 5720 - Introduction to Educational Technology [H, O]
EDCI 5730 - Multimedia Design and Development [H, O]
EDCI 5740 - Instructional Technology [H, O]
EDCI 5750 - Instructional System Design [H, O]
EDCI 5760 - Emerging Technology [H, O]
EDCI 5770 - Distance Teaching & Learning [H, O]
GIVE US FOUR!
The Educational Technology concentration has been designed with our candidates in mind. Our course planner outlines how  a full-time student can complete this program in four (4) semesters: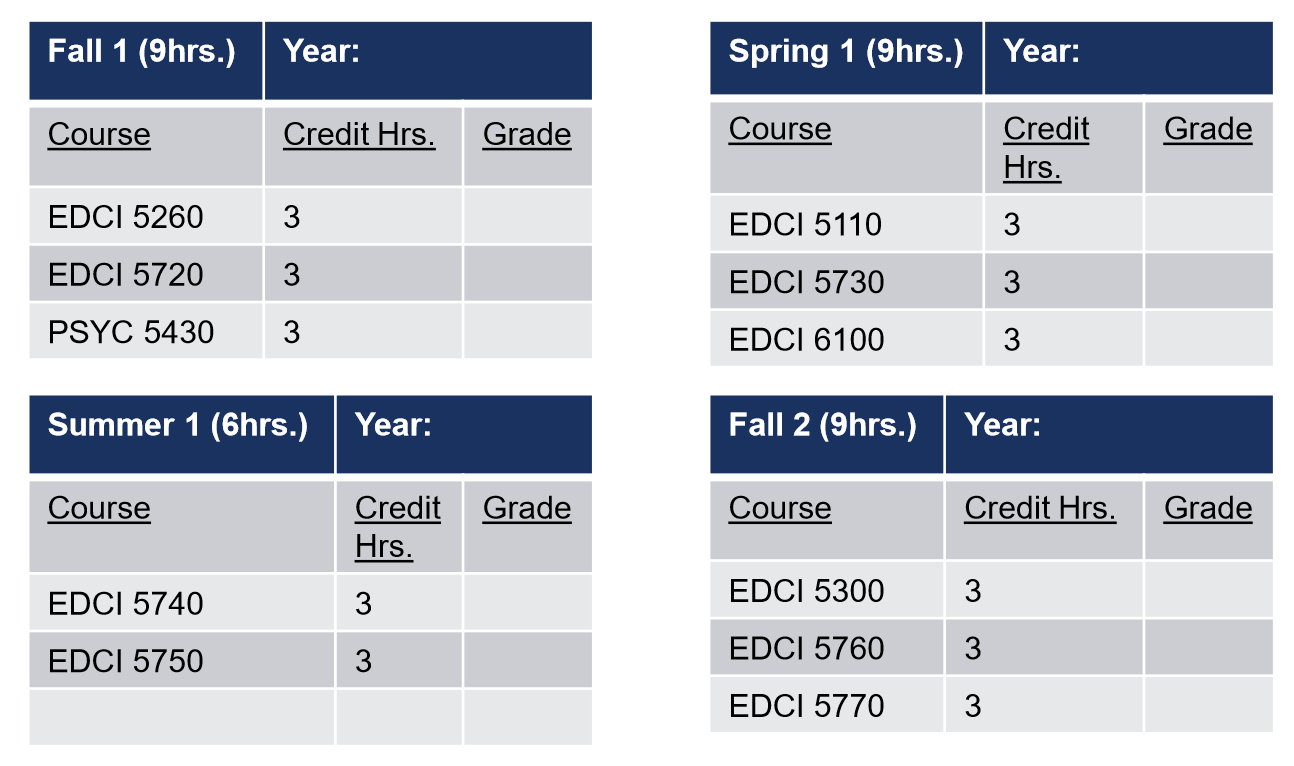 For More Information:

Dr. Nicole K. Arrighi
Professor & Education Technology Coordinator 
Office: 204A Clay Hall
Phone: (615) 963-5482
Email: nkendall@tnstate.edu