Home >
> Bachelor's in Psychology
Bachelor's Degree in Psychology
Tools for completing the BS in Psychology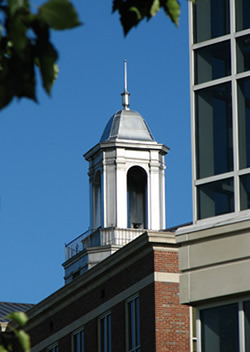 We offer a strong commitment to excellence in teaching, active research and service programs, and a team of advisors who are dedicated to helping our students achieve personal and professional goals. Our offices are located on the 3rd floor of Clay Hall and the Department Chair is located in the Main Office of the Department, Clay Hall Room 303. 
We strongly recommend that students be aware of the various requirements for graduation and take responsibility for their own success. We look forward to working with you!
___________________________________________                                                                                                                                                            
(Back to Degree Programs in Psychology Page)
---
Schedule an appointment with your advisor each semester before registration begins. Review the graduation requirements so you are informed and can take ownership of your degree completion. 
Advisors are available to help with career advice, minor selection, graduate school preparation, and course selections. 
To declare your major, fill out a Change of Major form and submit it to your Psychology Department advisor  for their signature. Then take the Form to the Records Office in the Floyd-Payne Student Center.
Graduation requirements

All students are required to earn at least 120 total credit hours to graduate. At least 42 of these 120 hours must be upper division (3000-4000 level) courses. General Education course requirements must be completed, as well as the courses that are required for the Psychology Major. All other hours may count towards a minor and/or as electives.
Use the BS in Psychology degree map  as a guide.
The psychology major, in combination with carefully selected minors and electives from other departments, prepares students well for doctoral programs in psychology, but also careers in mental health, criminal rehabilitation, marketing, media relations, data science, diversity studies, and a number of other areas.
   Preparing for graduate school.

Getting Into Graduate School: Your Roadmap for Success   http://psychlearningcurve.org/graduate-school-roadmap/
Roadmap to Graduate School: Planning Your Route  http://psychlearningcurve.org/planning-your-route-to-graduate-school/
Roadmap to Graduate School: Finding Fit  https://www.apa.org/members/content/finding-fit-series
Roadmap to Graduate School: Navigating Interviews http://psychlearningcurve.org/navigating-interviews/
Select High Impact Practices (HIPs).
Students are encouraged to participate in 4 or more HIPs while completing their Psychology Major. These include:
Study Abroad  - email Dr. Mary Shelton for information.
Honors courses - ask your advisor about honors PSYC courses

Service Learning courses - ask your advisor 
Work-Based Learning

PSYC 4380: Internship in Psychology
PSYC 4370: Field Placement

Research Experiences

PSYC 4515, -16, 17: Readings & Research in Psychology
PSYC 4125 & 4500: Advanced Research Methods & Senior Project
Students are encouraged to take advantage of CLEP tests, Xtreme Spring Break, and Maymester courses in order to earn more hours in less time. 
Back to Degree Programs in Psychology
---
webpage contact:
Psychology