About Us
Welcome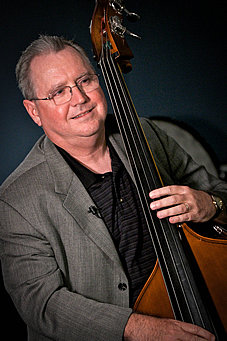 On behalf of the faculty, staff, and students at Tennessee State University, welcome to the home page of the Department of Music.
For new and potential students, you will find information about our performing groups, degree options in music, audition requirements and procedures, and scholarship opportunities.
Current students will find class syllabi, course enhancement materials, and matriculation information, including degree completion checklists to aid in planning for graduation.
Visitors and friends of Tennessee State University will find a continuously updated calendar of events sponsored, hosted, or presented by the Department of Music.
Robert L. Elliott, D.M.A.
Head, Department of Music
ORGANIZATIONAL STRUCTURE

The Tennessee State University Department of Music is structured in a multi-tiered format.  The Leadership Team is made up of the top two tiers:  the Department Head and the four Coordinators who report directly to the Head.  The next tier, reporting to the Coordinators, is made up of area team leaders who organize faculty members and activities within specific areas of musical study.  The Department of Music's Leadership Team members are:

Dr. Robert Elliott, Head of the Department of Music

Dr. Darryl Nettles , Coordinator of Musicianship

Dr. Mark Crawford, Coordinator of Commercial Music

Dr. Reginald McDonald, Director of Bands

Dr. Robert Bryant , Coordinator of Music Education

Music Department Catalog

Graduate Catalog

Organizational Chart

Mission, Goals, Vision & Core Values

Contact Us

 

FACILITIES

The TSU Performing Arts Center is the home of the Department of Music and the Department of Communications. The facility houses a large state-of-the-art digitally controlled theater and music hall, a mid-sized acoustic recital hall, the University's television studio and editing suite complex, the TSU radio station, nine smart classrooms, two computer laboratories, professors' teaching studios/offices, large and small practice studios, and rehearsal spaces necessary to serve these two performing arts departments. A computer-controlled access system allows music students to utilize secured practice areas and laboratories at night and on weekends in order to practice and prepare for classes. Additionally, two other auditoriums on-campus are used for ensemble performances. Tennessee State University shares the LP Field stadium with the Tennessee Titans of the National Football League, and the TSU Aristocrat of Bands marching band performs there at all home TSU games and at select NFL games. Ensembles within the Department of Music perform at a variety of facilities and venues in Nashville and throughout the United States.