Home >
> Music Education at TSU
Music Education Studies at TSU
Educating Tomorrow's Music Teachers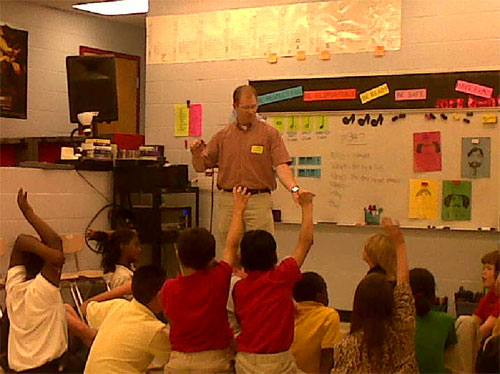 Bachelor of Science (B.S.) in Music Education:
Master of Education (M.Ed.) in Curriculum & Instruction:
Mission: The Music Education program is dedicated to empowering students through classroom and "real-life" learning experiences applicable to a career in K-12 teaching. To become an effective music educator, each student must commit to excellence in both teaching and musicianship.


The Bachelor of Science in Music Education is intended for students who wish to pursue a teaching career at the elementary, middle, and high school levels in public and private schools. Students who complete the undergraduate Music Education degree at Tennessee State University are professionally licensed to teach K-12 choral, instrumental, and general music through coursework taken in the general education curriculum, the College of Education, and the Department of Music.

The TSU Music Education program is based on the National Standards for Arts Education in Music and the requirements for licensure established by the Tennessee Department of Education.
For more information contact Dr. Robert Bryant

---