Annual Enrollment for 2021 Coverage
Your Annual Opportunity to Change/Enroll in Benefits
Annual Enrollment has ended.
Read Me First :
Watch this short VIDEO on how to enroll using Edison and how to reset your password, if needed.  You may use a computer or your mobile device.  If you use a mobile device, make sure you use the browser native to it (Safari for iPhone, and Google Chrome for Android).
Review the Annual Enrollment Newsletter.  This is a summary of available plans and their costs. 
In light of the Pandemic, it is strongly encouraged for you to log into Edison and update your beneficiary(ies).  Beneficiary(ies) should be age 18+. 
The Annual Enrollment process is COMPLETELY online--there is no paper enrollment.  The enrollment sites are available 24/7 beginning on October 1.  The systems will shut down PROMPTLY at 4:30 pm on Friday, October 16, 2020. 
If you enroll in Short Term Disability (STD), you will receive a Statement of Health form in the US mail from MetLife with medical questions for you to answer.  You MUST return this form to MetLife by November 6, 2020.  TSU does not determine STD eligibility.
If you are adding dependents (spouse/child) not currently covered, you MUST upload or fax supporting documentation from this LIST.  If you do not provide the supporting documentation, your dependent(s) will not be added. 
If you miss this Annual Enrollment period and you still need to enroll or make changes, you will have to send a written appeal directly to Benefits Administration by December 31, 2020.  It is your responsibility to file the appeal and provide Benefits Administration with whatever documentation they request.
The Edison site is available 24-hours a day, 7-days a week.  Aside from enrolling/making changes EARLY (preferably in the first 7 days of the enrollment period), here are 10 Things You Need to Know about Annual Enrollment.
Watch University Communication emails for Annual Enrollment Informational Zoom meetings.  If you missed them, visit the Annual Enrollment Insurance Carrier Webinar Youtube channel to watch. 
---

*  START HERE TO ENROLL IN FLEXIBLE SPENDING / DEPENDENT CARE SPENDING  *
The Flexible Spending / Dependent Care Spending / Health Savings Account (HSA) vendor has changed from Payflex to Optum Bank. 
1.  Very Important for FSA/LFSA!!! - If you have a balance of less than $500 in your FSA or LFSA on 12/31/2020 AND you do not have any 2020 claims to file with Payflex, this balance will not be carried over to Optum until July 1, 2021 .  This means you will likely not have access to your carryover balance until July 1, 2021.  You are strongly encouraged to spend down your balance by 12/31/2020 unless you don't think you will need the funds before July 1, 2021.
2.  Very Important for HSA!!! - If you stay enrolled in the CDHP for 2021, you will receive an Optum Bank debit card in December, 2020.   Your funds will be automatically moved from Payflex to Optum Bank in mid-January, 2021 and your HSA will be shut down for approximately 2 weeks while this occurs.   If you anticipate a large medical expense in January, you may want to removed those funds from your HSA in December so that you will have them on hand. 
3.  If you are currently enrolled in the CDHP and switch to a PPO for 2021, your HSA funds will remain with Payflex.  Please note that there is a small administrative [retail] fee that will be deducted each month by Payflex.  It is your responsibility to manage the account with Payflex--TSU will no longer support Payflex inquiries.
4.  Enrollment Info - Visit Optum Bank to enroll for plan year 2021.  You will receive a confirmation email.
---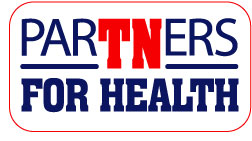 *  START HERE TO MAKE CHANGES/ENROLL IN MEDICAL/DENTAL/VISION/SHORT TERM DISABILITY  *
You will not need your Edison ID to enroll.  Visit Edison, click on the GREEN Benefits Annual Enrollment button to Retrieve Your Access ID.  Make sure your have pen and paper handy, because you will need to write down your Access ID.  To reset your password, click on Login and enter the Access ID you wrote down.
Review the Annual Enrollment Newsletter for plan descriptions and premium rates

If you are enrolling dependents (spouse/child), you will need to upload/fax documents to Benefits Administration.  NOTE:  If these same dependents are already covered (i.e. you have a spouse currently covered under vision and you wish to add her to medical), you will not have to upload additional documents.

Watch short 'How To' videos
---

*  START HERE TO ENROLL IN VOLUNTARY TERM LIFE INSURANCE (EMPLOYEE/SPOUSE/CHILD)  *
1.  Visit LifeBenefits to enroll in up to 7 times your annual salary in term life insurance; up to $30,000 for your spouse; $5,000 or $10,000 for your child(ren).  You will be required to present Evidence of Insurability through a health questionnaire.
2.  To access LifeBenefits, your User ID is 'TN plus your Edison ID number' (i.e. TN00301772).  This may be found on your CVS Caremark pharmacy card or by calling 615-963-7558.  Your initial password is your 8 digit date of birth (i.e. 03011972 for March 1, 1972) PLUS the last 4 digits of your social security number (i.e.7891).  So the password would be 030119727891, using this example.  Call 877-282-1936 if you need assistance. 
---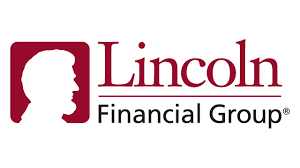 * START HERE TO ENROLL IN LONG TERM DISABILITY 
(90 / 120 / 180 / DAY ELIMINATION PERIOD) *
No Evidence of Insurability will be required!  
 To enroll in LTD, please visit  Lincoln Financial Enrollment  
Login ID - The LAST 6 digits of your Security Number (i.e. 456789)
Password - Your 4 digit year of birth (1972)
Questions navigating the site should be directed to 800-523-2178
The Elimination Period is the time you must wait before being eligible for benefits.  Please note that you must exhaust all available paid leave (Annual & Sick) before the plan pays benefits.  If you are a member of the Sick Bank, you are not required to request hours prior to requesting LTD.
Plan Summaries
---
 
*  Start Here to Enroll in the Faculty or Staff Sick Banks  *
---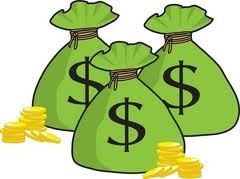 * TSU Credit Union *

---

*  Start Here to Enroll in the 401k, 401k ROTH, and 457  *
You may enroll in the 401k, 401k ROTH, or 457 at anytime.  If you're not enrolled, the State of Tennessee matches up to $50 each month for most employees.  Visit Empower Retirement, click on the GREEN Register button to begin.  You can also manage the account online.  Call 800-922-7772 Monday - Friday 8am - 7pm if you need assistance or have questions about the funds.
---

* START HERE TO VERIFY/UPDATE BENEFICIARY(IES) FOR TCRS & THE ORP  *
Create an online profile, if you haven't already, and verify/update your beneficiary(ies)