Annual Enrollment for 2024
Annual Enrollment for 2024 benefits is from Sunday, Oct. 1–Friday, Oct. 13. All Coverage Changes Begin on 1/1/2024
Open Enrollment ends:
New!!! EyeMed will replace Davis Vision
New!! Up to $50,000 in Basic Term Life Insurance is available for all eligible employees with no health-related questions!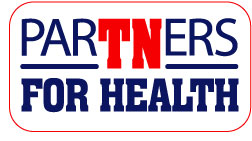 How to Access Edison - NEW Process!!!
INSTRUCTIONS
Log into MyTSU using your regular TSU credentials (what you use to log into the computer)
Under 'STAFF APPLICATIONS', scroll to the bottom and click on 'ANNUAL ENROLLMENT'
You should see a blue & red banner that reads ' edison '. click 'ACCEPT'.  (If you get a strange message, close the browser/browser tab and try again.  If you still don't see the next steps below in Edison, call the Help Desk at ext 7777).
Click on 'SELF SERVICE; Click on 'EMPLOYEE WORK CENTER'; Under 'My Benefits' click on 'BENEFITS ENROLLMENT'; you should see an option for 'ANNUAL ENROLLMENT'
Be sure to verify/update your beneficiary(ies); beneficiary(ies) should be age 18+.

Click on 'SELF SERVICE; Click on 'EMPLOYEE WORK CENTER'; Under 'My Benefits' click on 'LIFE INSURANCE BENEFICIARIES'.  
Once you have completed your enrollment/changes, you will receive a confirmation email to the email address on record with Edison.  Check your SPAM and check your personal email if you used that email address when you initially enrolled.  If you are unsure which email address is on file with Edison, call Benefits Administration at 615-741-3590.  
NOTE :  If you miss the enrollment period and you wish to enroll/make changes, you will have to file an appeal with Benefits Administration citing a valid reason why you missed Annual Enrollment.  This year we are ensuring every Department Head is aware of the Annual Enrollment dates to further ensure the dissemination of imformation to all employees.  Please Enroll/Make Changes Early!!! 
---

*  START HERE TO ENROLL IN FLEXIBLE SPENDING / DEPENDENT CARE SPENDING  *
The Flexible Spending / Dependent Care Spending / Health Savings Account (HSA) vendor is Optum Bank.  Call 866-600-4984 if you have questions or need assistance.
1. Click HERE for Flexible Spending Account (FSA), Limited Flexible Spending Account (LFSA), Dependent Care Spending Account, and Health Savings Account information
2.   Enrollment Info - Visit Optum Bank to enroll for plan year 2023 and click HERE for additional instructions.  You must save or print the confirmation page--no email will be sent.  
NOTE :  You will need to create a User Name / Password just for the Annual Enrollment site.  You may use the same credentials you currently use for Optum Bank if you like.  
---
Click HERE to watch VIDEOS regarding the health plans offered for 2023
---

*  BASIC TERM LIFE/AD&D and VOLUNTARY TERM LIFE  *  Watch this VIDEO to hear about the life insurance changes
If you are already enrolled in Basic Term Life Insurance and you are not adding any dependents nor are you waiving the coverage, you don't have to do anything.  You CANNOT INCREASE the level of coverage if you already have it.   If you are currently enrolled in medical (Blue Cross Blue Shield or Cigna), you already have this coverage.
If you don't carry your medical insurance at TSU, you may now enroll in the Basic Term Life Insurance at 1.5 times your Annual Salary.   If you  are enrolled in medical coverage currently and you choose to waive the Basic Term Life Insurance, it is a PERMANENT decision unless you experience a Life Event (i.e. marriage/divorce/birth of child).  If you would like additional life insurance, you may enroll in Voluntary Term Life (see below).
When calculating the Life Insurance premiums, please keep in mind that the maximum you can get is $50,000 in Basic Term Life and $100,000 in Accidental Death & Dismemberment (AD&D)

IF

you are

LESS

than age 65

AND

you make at least $35,000 annually.  For example, if you make $60,000 annually and you are 48 years old, you can request the maximium $50,000/$100,000.  
When calculating the Life Insurance premiums for annual salary amounts $34,000 and less, or if you are age 66+ at any salary, please click HERE to see the calculation examples.
You must make this election in Edison by logging in through MyTSU (see Instructions above)
Visit LifeBenefits to enroll in up to 7 times your annual salary in Voluntary Term Life Insurance; up to $30,000 for your spouse; $5,000 or $10,000 for your child(ren).  You will be required to present Evidence of Insurability through a health questionnaire and there are age restrictions.
To access LifeBenefits, your User ID is 'TN plus your Edison ID number' (i.e. TN00301772).  This may be found on your CVS Caremark pharmacy card or by calling 615-963-7558.  Your initial password is your 8 digit date of birth (i.e. 03011972 for March 1, 1972) PLUS the last 4 digits of your social security number (i.e.7891).  So the password would be 030119727891, using this example.  Call 877-282-1936 if you need assistance. 
---
 
*  Start Here to Enroll in the Faculty or Staff Sick Banks  *
---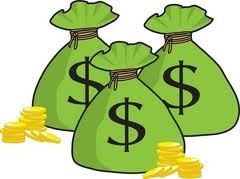 * TSU Credit Union *

---

*  Start Here to Enroll in the 401k, 401k ROTH, and 457  *
You may enroll in the 401k, 401k ROTH, or 457 at anytime.  If you're not enrolled, the State of Tennessee is matching up to $100 each month for most employees during fiscal year 2022-2023!  Visit Empower Retirement, click on the GREEN Register button to begin.  You can also manage the account online.  Call 800-922-7772 Monday - Friday 8am - 7pm if you need assistance or have questions about the funds.
---

* START HERE TO VERIFY/UPDATE BENEFICIARY(IES) FOR TCRS & THE ORP  *
Create an online profile, if you haven't already, and verify/update your beneficiary(ies)