Home >
> Student Profiles and Research
Student Profiles and Research
Fall 2018 Honors Graduating Senior Interviews: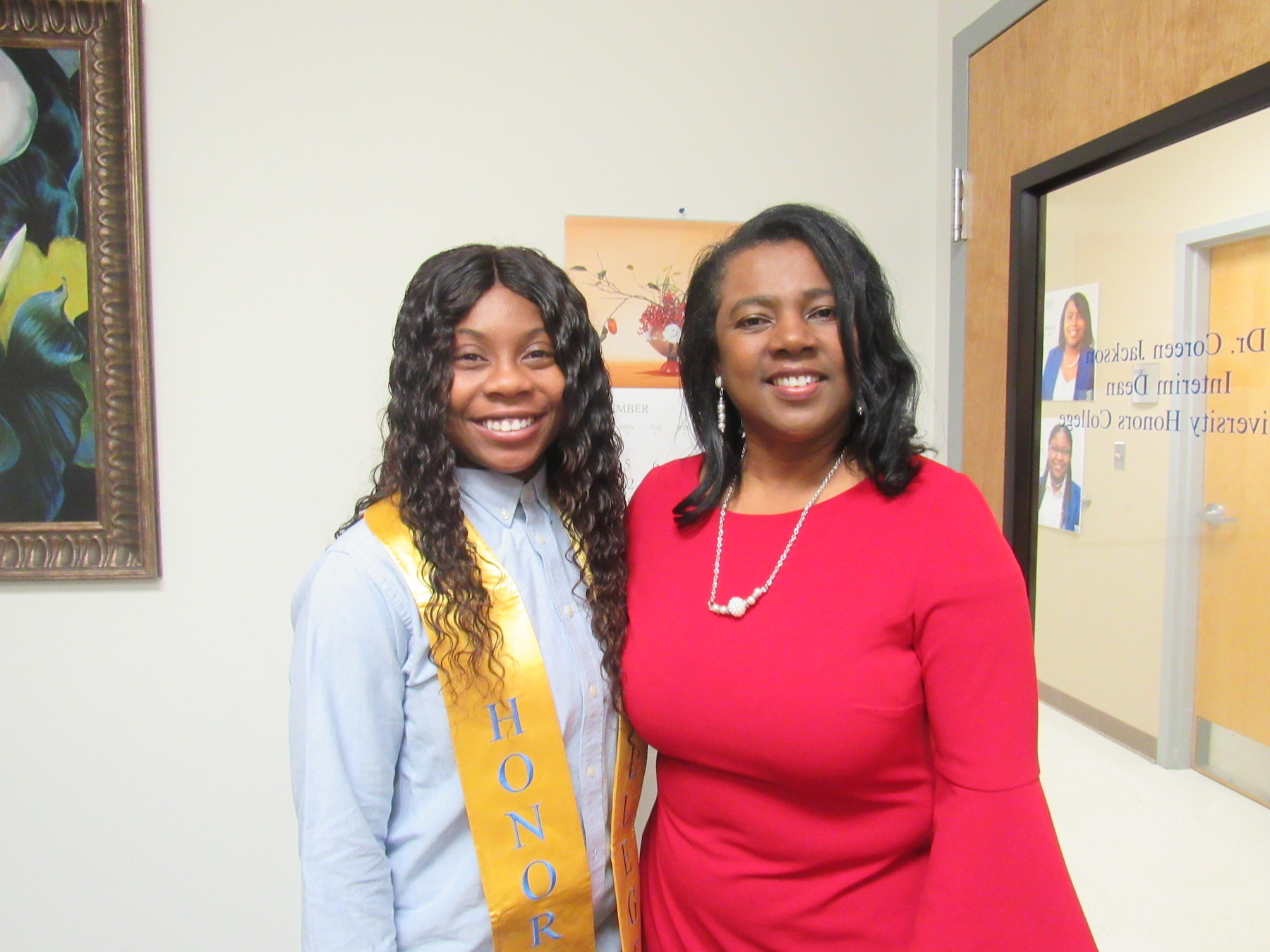 Spring 2018 Honors Graduating Senior Interviews:
Fall 2017 Honors Graduating Senior Interviews: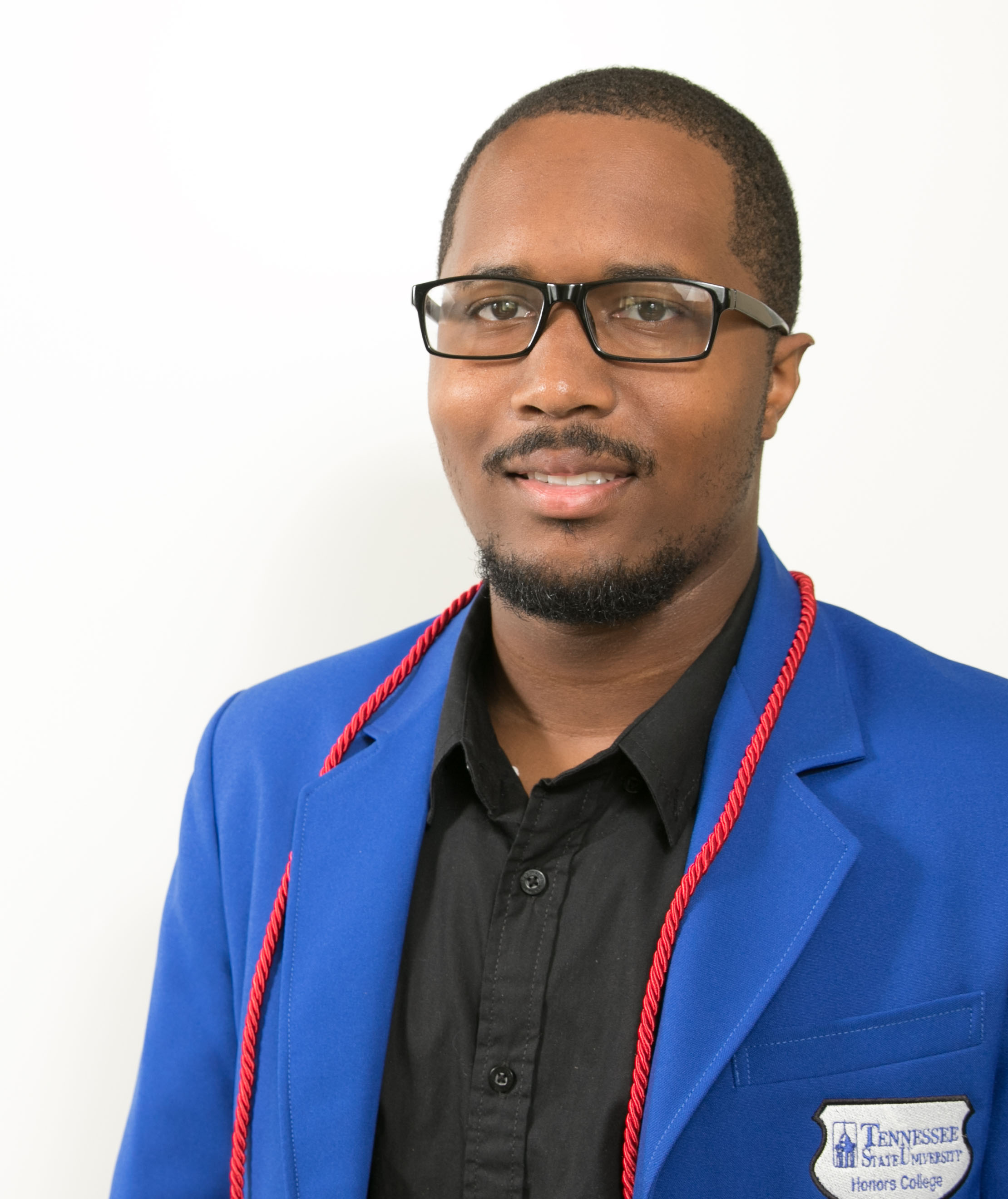 Student Profiles:
TSU Honors Student Jaquantey Bowens Accepted into Prestigious Summer Research Program at Harvard University.
 On September 12th, on Jaquantey Bowens' 18th birthday during his freshman year, his life changed forever. As he stood in front of a coffin of his grandfather, wearing all black, he thought to himself, "This is the worse birthday of my entire life..." His maternal grandfather--just like his paternal grandfather, had just died from the usual in his family…heart related illnesses. From that day forward, Jaquantey vowed to put an end to heart disease and solidified his career choice to become a cardiovascular surgeon and researcher in cardiovascular medicine.
 On Thursday, February 23, 2017, during TSU Honors College Week that dream started to become a reality.  The week started with the announcement that TSU Honors student Jaquantey Bowens, was accepted into the highly competitive and prestigious Harvard BWH Stars Program for Summer Research. The BWH STARS Program recruits underrepresented minority (URM) college and first-year medical students from around the US into an eight-week mentored summer program. Students participate in intensive hands-on training in research methods and practice directly in the labs of the Brigham and Women's Hospital and Harvard Medical School's leading researchers.
 Jaquantey is a junior from Fishers, IN, majoring in Biology with a concentration in Cell and Molecular Biology with a minor in Chemistry is a 4.0 GPA student. He has served as a devoted researcher through NSF and the Tennessee Louis Stokes Alliance for Minority Participation (TLSAMP) program. Jaquantey has done research in the fields of inorganic chemistry, organic chemistry, and ecology. As a freshman, he scripted an inorganic chemistry literature survey about acid rock drainage and how to identify the acidic species in an acid rock. He later used organic chemistry to contribute to the synthesis of fluorinated dihydroquinoline and its derivatives. He is currently utilizing ecology to measure the effect of precipitation changes on switchgrass roots, biomass, and physiology.
 Jaquantey credits the TSU Honors College for being instrumental in establishing the standard to strive for greatness through hard work. He also added "special thank you to Dr. Cosmas Okoro, Dr. Myles, Dr. Dafeng Hui, and Dr. Tasneem Siddique. These professors are my mentors and they introduced me to the world of research. Other notable people I am thankful for include Dr. Orville Bignall, Dr. Brenda Mcadory, Dr. Mahmoud, Dr. Koen Vercrussyee, Dr. Rod C. Taylor, Dr. Anthony Ejiofor,  Dr. Mattew Muterspaugh, and Dr. Coreen Jackson."
 He has served in numerous leadership roles including Vice President & Secretary of the Honors College, the Vice President, Recording Secretary, & Corresponding Secretary of Psi Eta Sigma Honor Society, and the Treasurer & Parliamentarian of the American Medical Student Association (AMSA) at Tennessee State University. He is also a member of Golden Key International Honor Society, Alpha Kappa Mu Honor Society, and the Minority Association of Premedical Students (MAPS).
 According to Jaquantey, "being accepted into the BWH Stars program is opportunity is my first step to curing coronary artery disease. Being accepted into it is not only for the betterment of myself, but also the world as whole. His advice for other TSU students aspiring to conduct research and follow in his footsteps in the future?
"First find a research mentor at Tennessee State University. TSU offers many professors who would love to take in students as research students…"
 For more information in the Harvard BWH Stars Program visit the following link:
http://cfdd.brighamandwomens.org/events-and-programs/pipeline-programs/bwh-stars-program/
---