About Us
Maintaining Our Legacy of Excellence
The University Honors College (UHC) mission is to prepare students as scholars and leaders to excel in a global society through innovation learning, research experiences and services. 
History
In 1963, Dr. Walter S. Davis, who was then president of Tennessee State University (TSU), appointed a committee that was charged with the responsibility of studying Honors programs and determining the feasibility of establishing one at the University. After completing its investigation, the committee recommended that TSU keep pace with many other universities throughout the country. As a result, an Honors program for freshman students was started in the fall of 1964. Sophomore through senior level course work was added yearly throughout 1968, which was the first year a student graduated with "University Honors"; a distinction now reserved for those students who successfully complete the requirements of the UHC.
View slides from Honors history
In the years since 1964, the UHC has continued to develop and grow. In terms of space and facilities, we have moved from occupying a converted classroom in the Agricultural Building to the Honors Center, located on the first floor of the Student Success Center. Dr. McDonald Williams became director of the Honors Center at TSU in 1966 and held that position until his retirement in 1988. Additionally, he gave 30 years of distinguished service as an English professor at TSU. The University Honors Center was named the McDonald Williams Honors Center on October 31, 1995.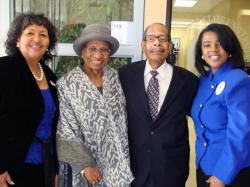 The center now includes study areas, a computer room, lounge, and offices of the coordinator, Dean, and assistant director. Presently, Phi Kappa Phi and Golden Key Honors Societies are housed in the Honors College, and Honda Bowl activities are coordinated there.
More important than the physical changes that have taken place are the increasingly large number of students entering the UHC and the achievements they are making. Our students come from many different states and countries, and have a variety of majors. The UHC provides students with many opportunities, such as research presentation, internships, and study abroad.  Consistent with Honors objectives, our students continue to be admitted to prestigious graduate and professional schools, and gain valuable employment upon graduation.
Honors College Directors - Past and Present
Honors Mission and Goals
The University Honors College promotes positive and life-long learning, scholarly inquiry, and a commitment to the service of others. From its inception, the primary goal of the UHC has been to create and maintain a community of academically bright and talented students who would serve as campus leaders and role models, impacting positively on the entire university and enhancing the mission of Tennessee State University. Tennessee State University projects itself to the students, faculty, alumni, and to the citizens of the state through the motto: "Think, Work, Serve." The UHC stresses excellence as a way of life for the TSU scholar.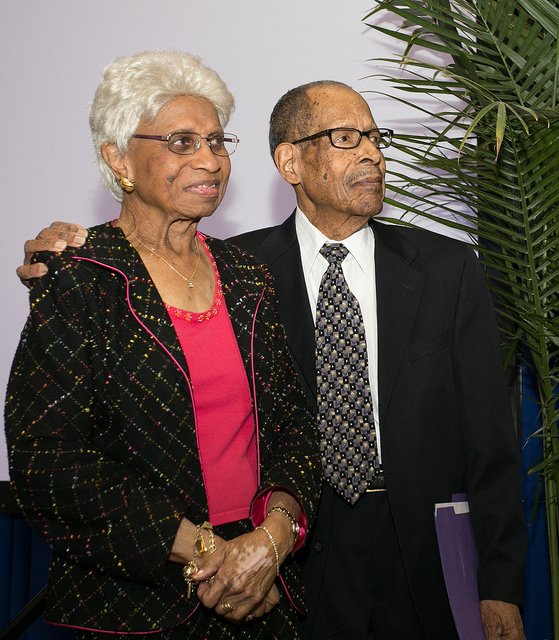 ---
webpage contact:
Honors College