Honor Societies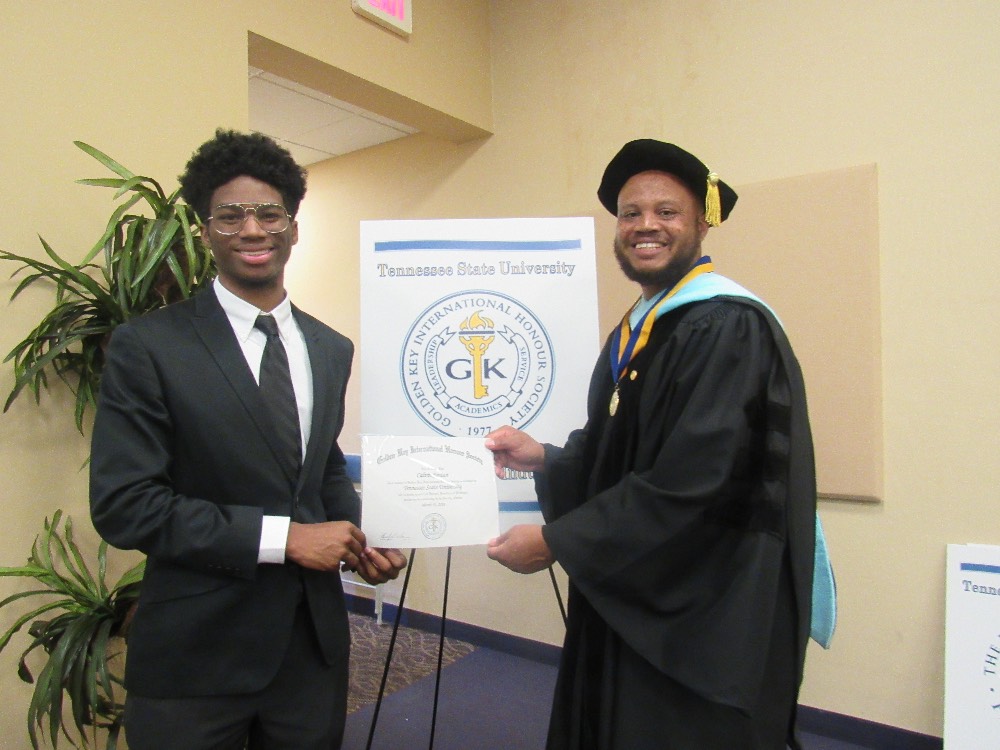 UNIVERSITY-WIDE NATIONAL HONOR SOCIETIES

Dr. Coreen Jackson, Advisor
Alpha Kappa Mu Honor Society is a general scholarship honor society open to juniors and seniors in all academic disciplines. It was founded at Tennessee A&I College (now Tennessee State University) in Nashville on November 26, 1937. The purpose of the Society is to promote high scholarship; to encourage sincere and zealous endeavors in all fields of knowledge and service; to cultivate a high order of personal living; and to develop an appreciation for scholarly work and scholarly endeavor in others.
Alpha Kappa Mu is an accredited society, with more than 65 active chapters on campuses of regional colleges and universities, and over 75,000 academically gifted and talented men and women committed to the charge. Members include both undergraduate and graduate students who meet certain academic and personal criteria. You can find more information at www.alphakappamu.org. To contact Dr. Jackson, please call 615-963-5802 or email her at cjackson7@tnstate.edu .
Dr. Tyrone Miller, Advisor
The goals of Golden Key International Honor Society are to recognize and encourage scholastic achievement and excellence in all undergraduate fields of study; to unite with faculty and administrators in developing and maintaining high standards of education; to provide economic assistance to outstanding members by means of both undergraduate and graduate scholarships; and to promote altruistic conduct through voluntary service. Membership is by invitation only to those students who are in the top 15% of their junior or senior class. Full-time as well as part-time students qualify, and members include both traditional and non-traditional students. The TSU Golden Key chapter was chartered in May 1978. Worldwide, there are more than 250 chapters. For more information, visit https://www.goldenkey.org or contact Dr. Miller via phone 615-963-5803 or email tmiller11@tnstate.edu. 

Dr. Samantha Morgan-Curtis, President
The primary objective of the National Honor Society of Phi Kappa Phi is the recognition and encouragement of superior scholarship in all academic disciplines. The Society is convinced that by recognizing and honoring those persons of good character who have excelled in scholarship, others will be motivated to strive for excellence. Moreover, the society serves the interests of students capable of excellence, by insisting that in order to acquire a chapter of Phi Kappa Phi, an institution provide the means and atmosphere conductive to academic excellence. Phi Kappa Phi was founded in 1897 and has 281 chapters. The TSU chapter was established in October 1993. For more information, visit Phi Kappa Phi's website or contact Dr. Morgan-Curtis via email at scurtis@tnstate.edu or phone 615-963-1536.

Dr. Adebayo Oyebade, Advisor
The National Society of Collegiate Scholars (NSCS) is comprised of first and second year students in all academic disciplines who, among other requirements, have distinguished themselves by attaining at least a grade point average (GPA) of 3.4 and rank in the top 20% of their class. The Society aims at recognizing and celebrating high academic achievement among its members; encouraging and promoting high standards throughout their collegiate experience; and providing them an opportunity for personal growth and leadership development. You can visit their website at www.nscs.org or email Dr. Oyebade at aoyebade@tnstate.edu.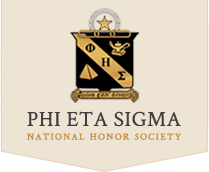 Dr. K.T. Ewing, Advisor
Phi Eta Sigma is a national honor society rewarding first-year collegiate scholarship. The oldest and largest first year honor society, Phi Eta Sigma was founded at the University of Illinois in 1923. Since its founding, the Society has inducted over 1,000,000 students. Their motto is, "Knowledge is Power". The TSU Chapter was founded in 2004. For more information, please visit https://www.phietasigma.org, or email Dr. Ewing at kewing6@tnstate.edu.