Home >
> Student Spotlight
Student Spotlight
www.tnstate.edu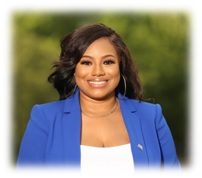 Ashlei Wright
After receiving her Bachelor of Science in Civil Engineering, Ashlei Wright plans to join the workforce before pursuing her Master's degree in Environmental Engineering or Entrepreneurship. Upon graduation, she plans to take and pass the FE exam followed by the PE license.
Ashlei found her love for civil engineering after competing in a wood beam structural event in middle school. After placing second, her passion for engineering grew. Throughout her high school career, she worked on engineering projects and even started the first female robotics team. When looking for college's she looked for a school that felt like home and would continue to help her grow as an engineer. With Tennessee State being the number 1 college of engineering, she knew this would be the place for her. While attending Tennessee State University, she piqued an interest in the environmental side of civil engineering while still having a passion for structures.
During her entire college career, she has been active in various engineering organizations serving as the Vice President of the American Society of Civil Engineers and Architectural Engineering Institute; and currently serves as the President of the Water Professional TSU Student Chapter. She has also obtained two consecutive internship opportunities with Alabama Power Company.
Quotes: " Focus on your goal. Don't look in any direction but ahead." -unknown.
" Courage doesn't always roar. Sometimes courage is the quiet voice at the end of the day saying I will try again tomorrow." - Mary Anne Radmacher.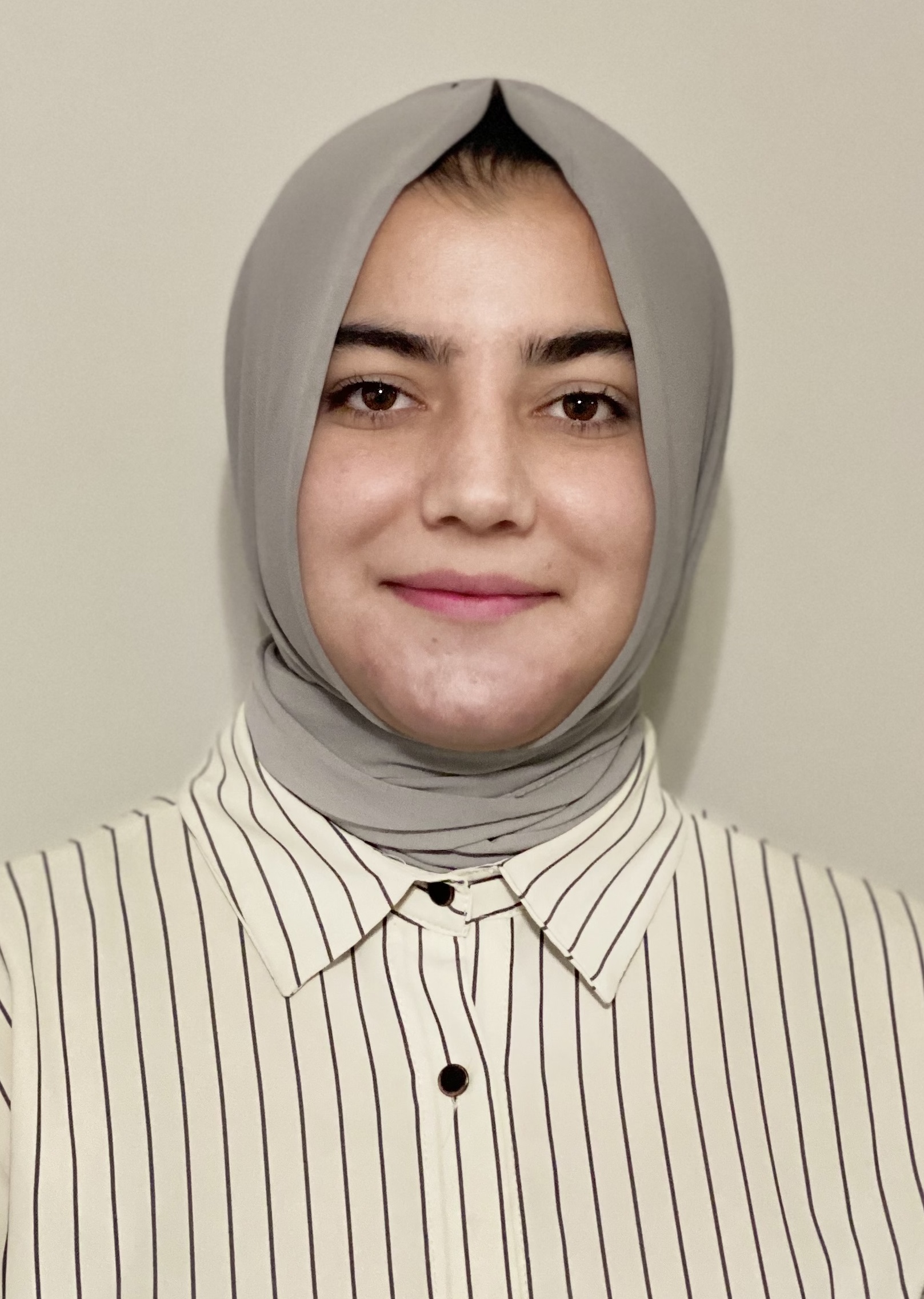 Zilan Jalal
After receiving her BS in Architectural Engineering, Zilan Jalal is planning to start her career in Architectural building designing or project engineering, she will also pursue her master degree in Architecture and planning to become a licensed architect in the future.
Zilan started her studies in Architectural Engineering because of her interest in designing, science, and creativity. After she became a research assistant with Dr. Wu in summer 2020, She became more fascinated by the sustainability and energy efficiency of buildings however she has decided to choose structure as her concentration.
Currently, she is the president of the American Society of Civil Engineers student chapter, and she is been involved in so many other student chapters at TSU.
Quotes: "Success can't be given, you have to work for it by yourself. If you love what you are doing, you will be successful."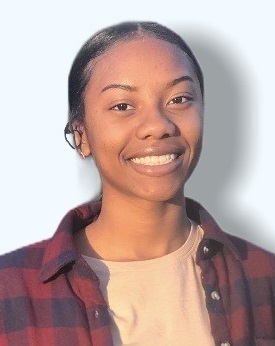 Maya Mayes
I am Maya Mayes from Atlanta, Ga,  graduating in May 2022. My academic objectives are to obtain a civil engineering degree, pass the FE, then the PE.  These objectives will prepare me to become a licensed civil engineer and open opportunities to learn and grow in my field.  My long-range professional goals are to design and manage smart highways that improve how autonomous vehicles (CAVs) interact with signals and signs, road conditions, and other vehicles.  Other professional goals include using technology such as embedded data collectors to reduce the cost and time of building foundations and bridge infrastructures while increasing safety. My career interest is to work in a responsible, diverse community of engineers. After graduation, I plan to move to Sacramento, Ca to work for the Department of Defense.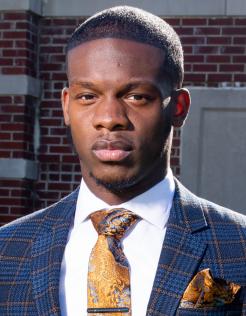 Robert Thomas Jr.

After receiving his B.S. in Civil Engineering, Robert Thomas Jr. plans to go into the work force and pursue his master's degree in Business Management after a year of being employed. Robert has been passionate about civil engineering since he was a kid. His passion for traffic signals, roads, highways, bridges, etc. was so strong that he was able to discern an old traffic signal from the new ones, as well as where a stop sign should be placed for better traffic flow.

During his years of undergrad, Robert was an active member of National Society of Black Engineers, where he served as membership chair for two years; a member of National Society of Leadership & Success; a member of Architectural Engineering Institute; a member of TSU New Direction Gospel Choir; and a member of ATL Club. He also served as Mr. D.O.V.E.S. (Daughters of Virtue, Excellence, & Spirituality) king, and Mr. New Direction Gospel Choir.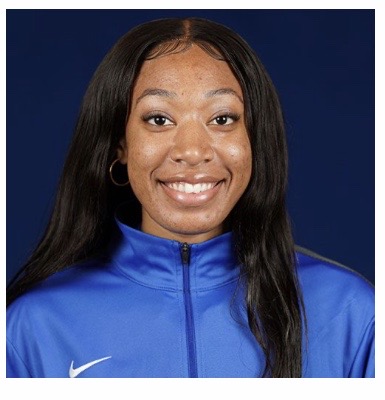 Rebekah Wynn

After receiving her B.S. in Architectural Engineering, Rebekah Wynn plans to join the work force and apply for her master's degree in Architecture a year after working. She joined the program with a passion for design, wanting to become a bridge between structural design and engineering. She believes a foundation in math and science will supplement her studies.

While at Tennessee State, she ran for the Women's Track and Field, and Cross-Country teams up until her senior year. She was an active member of the Society of Women Engineers, served as the university chapter's vice president her junior and senior year. Rebekah graduated with distinction from the Honors College and was also an active member of the Architectural Engineering Institute.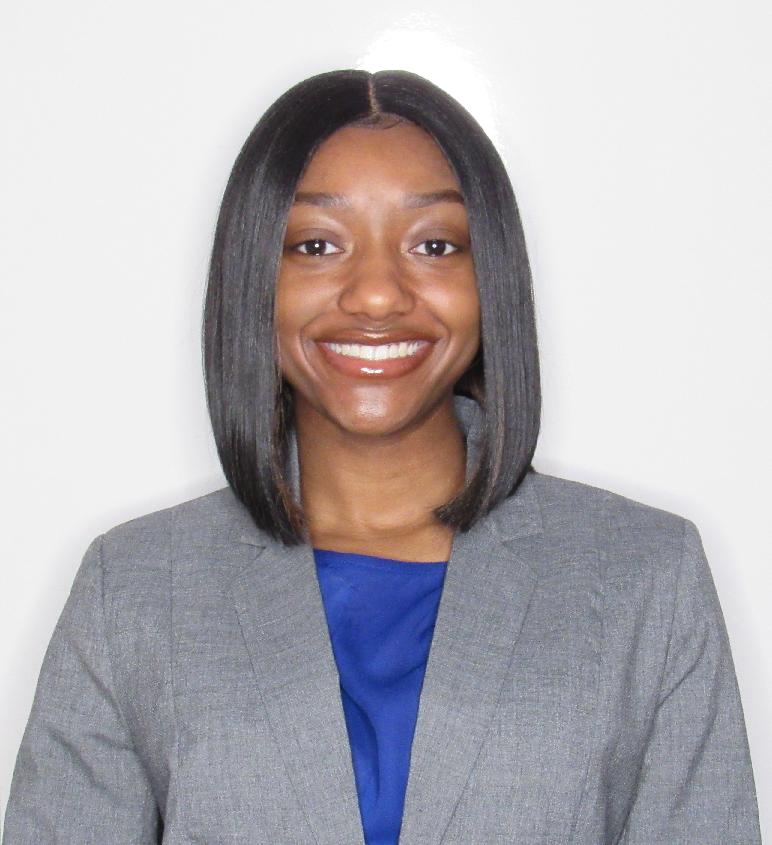 Kayla Clanton
After receiving her BS in Architectural Engineering, Kayla Clanton will be attending the University of Texas at Austin to obtain a master's degree in Building Energy and Environments.
Kayla Clanton found her love for all types of engineering in an eighth-grade career class. While in high school, Kayla's math teacher, a TSU alumni, introduced architectural engineering to her. Due to Kayla's heightened interest in creative problem solving and real-life applications, she decided to pursue an engineering degree as well.
Throughout her time at TSU, Kayla has had the opportunity to research abroad, intern in her hometown, and serve as the President of the Architectural Engineering Institute. Kayla believes that manifestation and having a good work ethic has helped her during her journey. She has recently been accepted as a 2021 GEM fellowship scholar which will allow her to complete graduate school on a free ride. Kayla will begin an internship in the summer with NREL working alongside world-renowned researchers on a building energy modeling project.
Quote: "I can, I will, I must" -Eric Thomas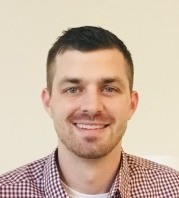 Kyle Blissard 
Kyle enrolled at Tennessee State University's Civil Engineering program initially planning to work towards bridge design, however, after beginning the curriculum, he was fascinated by the many facets of civil engineering.  After interning at Ragan-Smith Associates in the residential design department, he knew that land development was the area he wanted to pursue.  It allows him to incorporate all the different areas of engineering into a job.  While enrolled, Kyle became EI Certified after passing the FE exam and secured a job offer before graduation.  Kylle currently works at Dewberry in the Panama City, FL office.
The faculty, staff and curriculum put together by Tennessee State University helped prepare him for, not only success on the FE, but also in the workplace.  
Quote: "There is no elevator to success, you have to take the stairs." -Zig Ziglar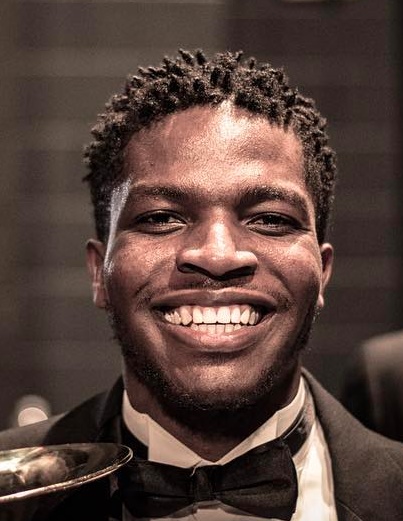 Joshua Bromw
 
One of my goals since entering Tennessee State University has been to leverage my Civil Engineering education to improve public health in disenfranchised communities.
In working to achieve this goal, I have immersed myself in communities that exhibit such a need. Through trial and error, I have discovered that where there is a lack of access to clean water, there is usually a lack of accessible and well-maintained roads to transport water in dire times.
In this vein, I am thrilled to be the recipient of the Tennessee Road Builders Association Scholarship.
Quote: "Good Roads Save Lives, Time, & Money" & I am glad to be aligned with an organization that shares this vision.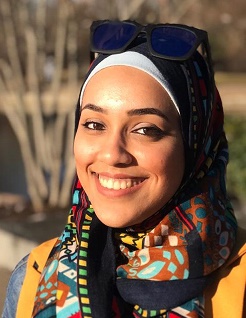 Salwa Bader

After receiving her BS in Architectural Engineering with a concentration in Structural, Salwa Bader plans to pursue a Master's degree in Civil Engineering, with a concentration in Structural Engineering.
Salwa initially began studying Architectural Engineering because of her desire to apply science and technology to the real world by designing buildings that enhance our standard of living and improve quality of life.
She became more interested in structures after taking her structural analysis course, this led her to conduct structural research at Tennessee State University. She also conducted research at the University Of Austin in Texas, on natural hazardous and how earthquakes affect buildings. She attended several conferences to present her research and got her paper published.
Salwa also graduated with honors due to her high GPA, talent, and motivation. In the future She plans to work in the field of structural engineering and pursue her PHD and eventually become a professor while working in her field.

Quote: "Success is no accident, it is hard work, perseverance, learning, studying, sacrifice, and most of all , love of what you are doing or learning to do. I owe my family where I am today."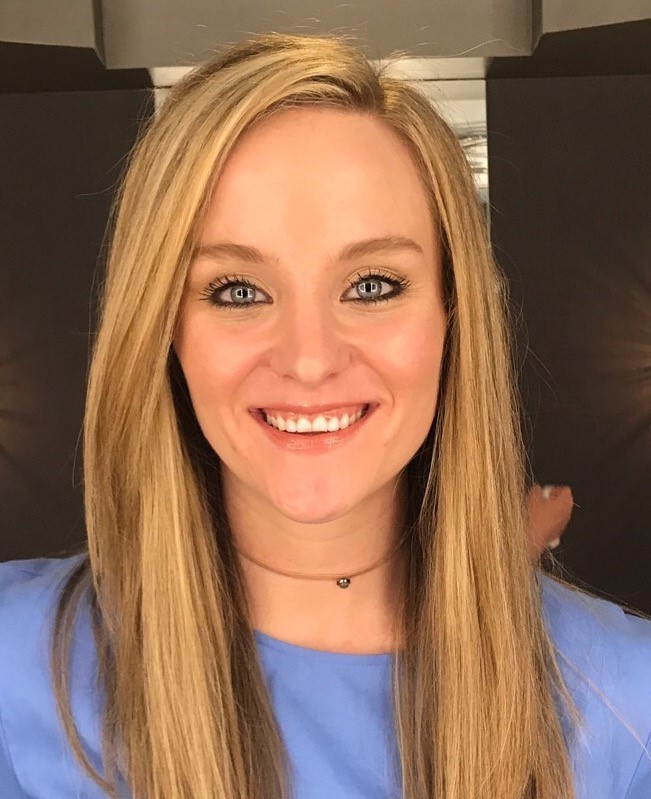 Addie Case

After receiving her BS in civil engineering, Addie Case will pursue a career in transportation and traffic engineering.
She initially began studying civil engineering because of her affinity for math and physics. After becoming a research assistant for Dr. Chimba during her first semester at TSU, Addie became interested in traffic engineering. During the summer of 2018, Addie was the traffic intern at Barge Design Solutions in Nashville, Tennessee, and in September, began her internship with HDR in Brentwood, Tennessee. She is currently the traffic intern at HDR and will continue her internship until May 2019.
For the past two years, Addie has held the office of president of TSU's student chapter of American Society of Civil Engineers. She plans on remaining an active member of the Nashville Branch after graduation.

Quote: "I'm so lucky to be pursuing a career in something I love; I absolutely love going to work every day, and I look forward to continuing my career as a traffic engineer"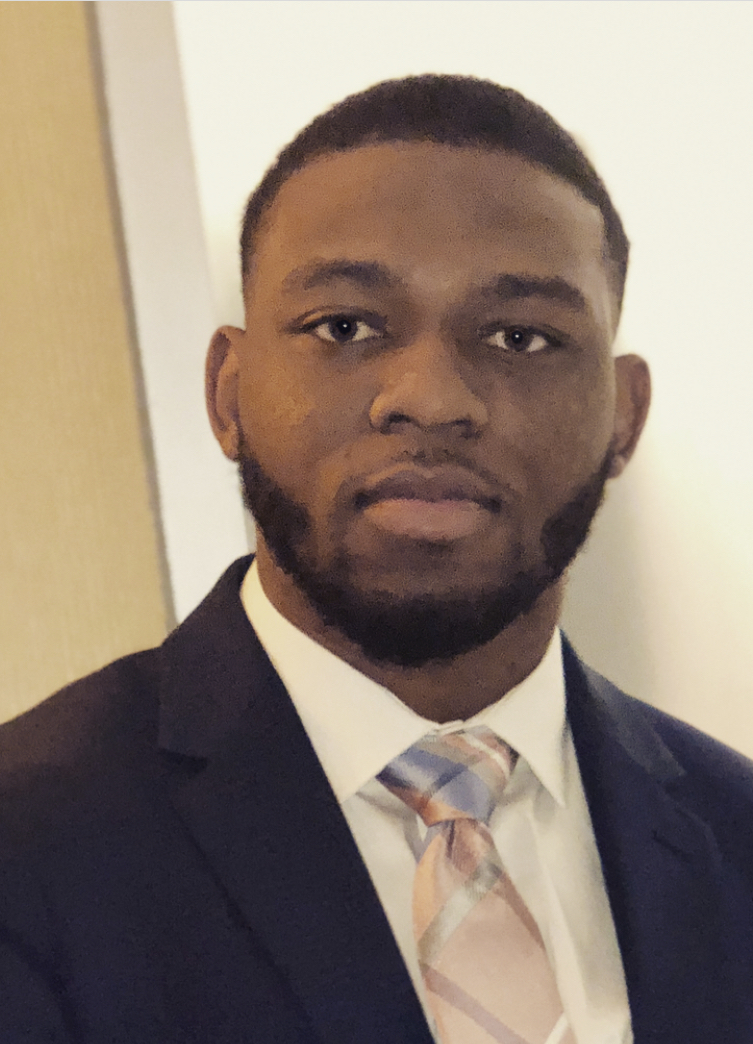 Samuel Coleman

After Receiving his BS in Civil Engineering, Samuel Coleman will pursue a master's in Structural Engineering.
Samuel initially began studying civil engineering because of his interest in Construction and the influence of his father. Samuel has held 3 internships and a research opportunity while attending Tennessee State University; which includes Collier Engineering, SSOE Group as part of Structural Engineering Department and Messer Construction company.
Along with valuable work experience, Samuel has maintained membership in National Society of Black Engineers (NSBE) and American Society of Civil Engineers (ASCE). As well as several non academic organizations around campus.
He says the Department's and the College of Engineering's supportive environment has had a huge impact on him during his matriculation at Tennessee State University.

Quote: "Forget what's gone. Appreciate what still remains. Look forward to what's coming next."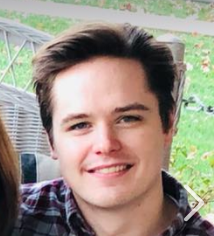 Mathew Burns

After receiving his BS in Civil and Environmental Engineering, Matthew Burns plans to pursue a Master's Degree in Civil Engineering, with a concentration in structural and geotechnical engineering.
He initially began studying civil engineering because of his interest in Structural Analytics. After taking a class that the department offered in environmental engineering, and an internship starting in his junior year, Matthew says he became more interested in Geotechnical and Environmental engineering.
Matthew has been able to conduct structural research and attend regional conferences as an undergraduate student. In addition to the opportunities presented in research at Tennessee State University, Matthew has been involved in some of the various student organizations on campus. Currently, Matthew is the president of the student chapter of American Society of Civil Engineers. Due to his work ethic and determination, Matthew has begun the foundations of a successful career in the Civil Engineering industry.

Quote: "I wasn't sure exactly of what I wanted to do when I first came to college. However, thanks to the encouragement of the professors and student organizations on campus, I am more confident in my future as a Civil Engineer."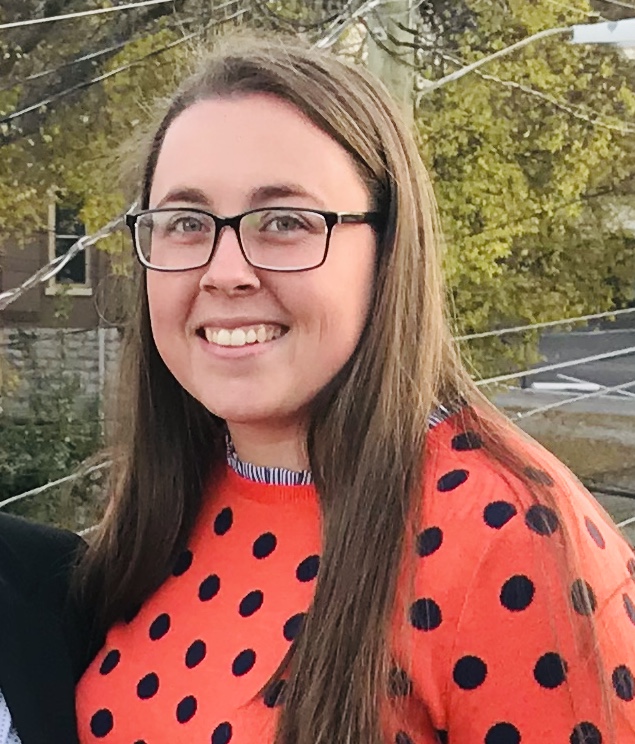 Madeline Tabor

After receiving her Bachelor's of Science in Civil Engineering, Maddy Tabor will pursue a career in Civil Engineering at the U.S. Army Corps of Engineers (USACE), while returning to school to pursue her Master's of Science in Structural Engineering.

Maddy initially began studying civil engineering because of her interest in building designs and structures. She has held three internships during her undergraduate studies; which include interning at USACE in the Levee Safety Section during the summer of 2017, Navigation Design Section during the summer of 2018, and Soils and Dam Safety Section during the 2018-2019 school year.

For the last two years, Maddy was involved in the Wesley Foundation organization.

Quote: "LEARN from the past, LIVE in the present, BELIEVE in the future."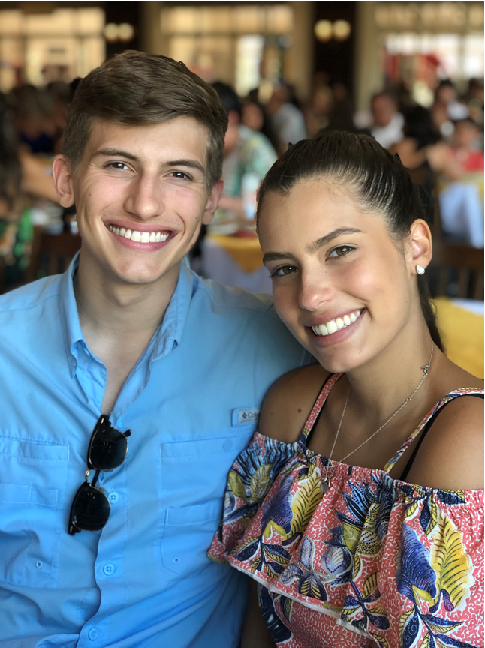 Jacob Leonard

After receiving his BS in Architectural Engineering, Jacob will pursue a career in Mechanical Design/Engineering .

He initially began studying Architectural engineering because of his desire to combine the creativity of building design with the technical problem solving of engineering. After a summer internship with Pfeffer Torode Architecture in East Nashville, Jacob knew he was meant to pursue engineering work. Jacob will be beginning his career with Henderson Engineers in June of 2019.

For his entire college career Jacob enjoyed the wonders of parenthood with his son James and stayed active at CrossFit East Nashville. He was also granted a scholarship to study The History of Spanish Architecture in Barcelona, Spain in the summer of 2018.

Quote: "Two things, 1."We shape our buildings; thereafter they shape us." — Winston Churchill   2. College is the place where you learn how to learn, how/when to work hard, and try to figure out who you are. The magic always happens outside of your comfort zone. So be different, say yes, and -Seek Discomfort-"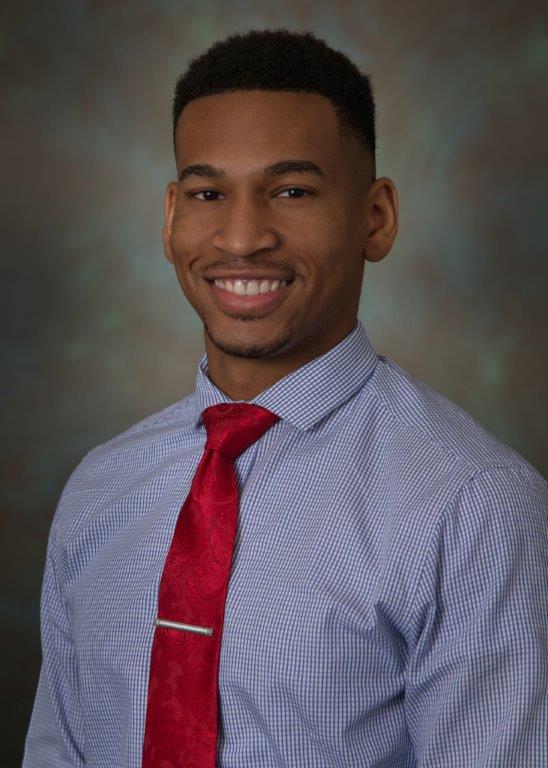 Dwight Pullen

After receiving his BS in Architectural Engineering, Dwight will be pursuing a career in Construction and Project Management.

He came to TSU not being fully aware of what value, he as an Architectural Engineer, could bring to the Engineering Industry. However, with the direct aid of my professors and advisers he was able to develop an adequate understanding and land an internship every summer from 2014-Present. His first internship was at a small minority, consultant firm called the Allen Group LLC in San Francisco, CA working as a Project Engineer at San Francisco airport developing a long term parking garage. The following years were spent working as a design and estimator in the Facilities department at Northrop Grumman.

Upon Graduation, he plans on accepting a full time opportunity at Northrop Grumman in Palmdale, CA working as a Project Engineer.

Quote: "So don't worry about tomorrow, for tomorrow will bring its own worries. Today's trouble is enough for today"  Mathew 6:34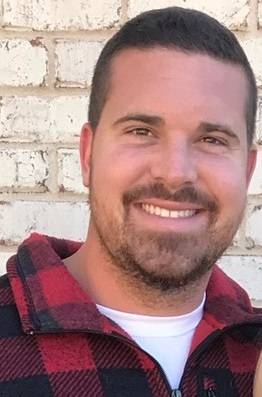 Daniel Reed

In 2015, I graduated from TSU with a degree in business administration: marketing. After working in corporate sales for a few years, my passion for
construction steered me into the field of civil engineering. My passion first began while working as a Project Manager for my father, a developer/contractor in Southern Illinois.

Currently, I work as an erosion control consultant for Mid-TN Erosion & Sediment Control in Nashville, TN. In this role, it is my responsibility to drive company growth while keeping our client's construction projects environmentally compliant with all state and city regulations.

Upon graduation, I will begin my career in civil site design or as a Project Manager/Estimator for a mass grading and utilities company.
Quote: "In my opinion, the best facet of being a civil engineer is having the opportunity to fulfill a client's dream through proper design and execution. It's what drives growth in our society."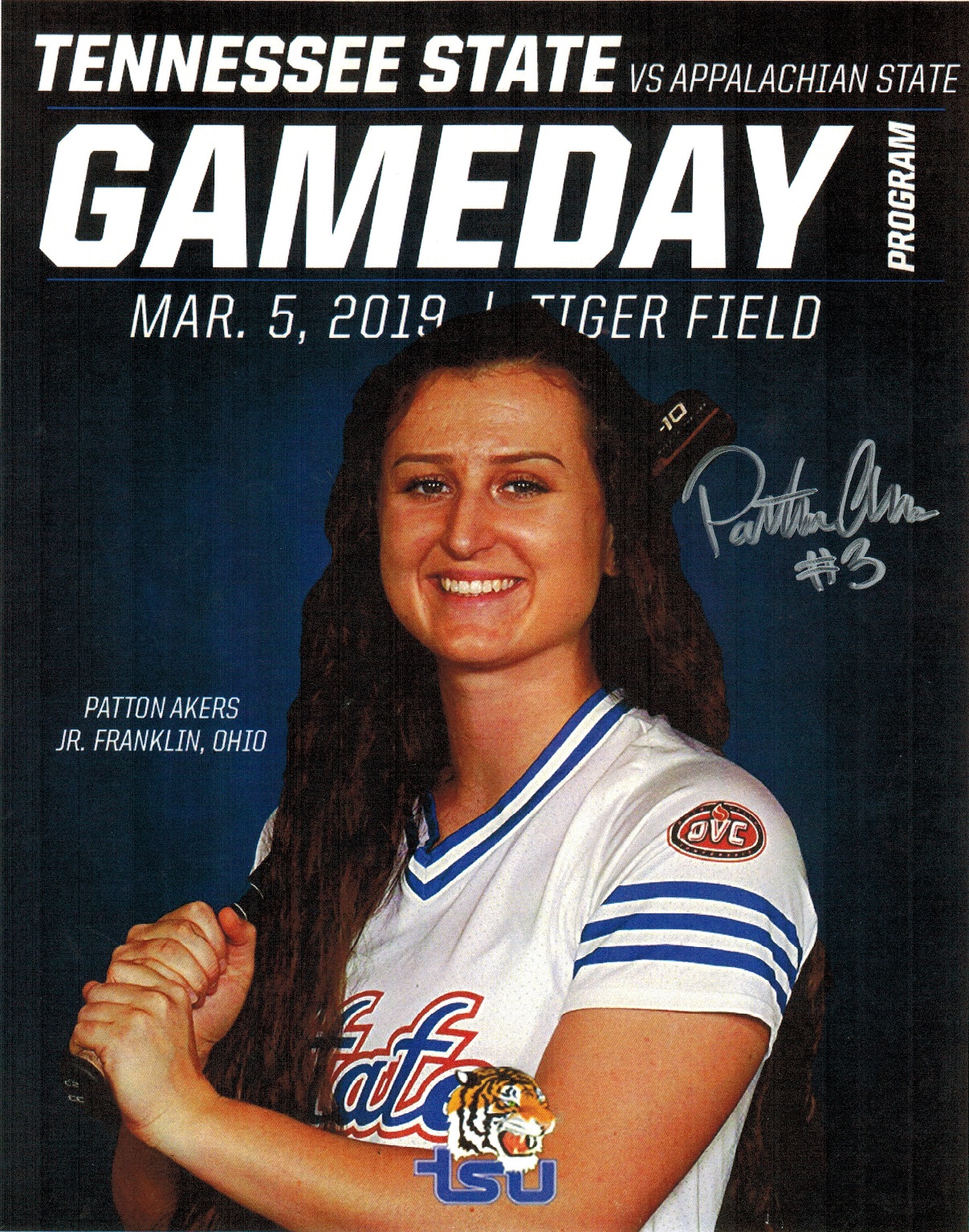 Patton Akers

After receiving her Bachelor of Science in Civil Engineering, Patton will pursue a career in structural design/engineering.

Patton initially began studying engineering because of her interest in the practical application of science and mathematics to solve problems. When she arrived at TSU her major was mechanical engineering. After an introductory course her freshman year that explained the components of all the different engineering paths, she decided civil engineering was a proper fit for her. Patton has been a co-op for the company American Electric Power for the past two summers where she assists in the planning and design of transmission lines and power stations.

For her entire college career Patton has played on the Tennessee State softball team. She is also a member of the American Society of Civil Engineers and was granted a scholarship to study abroad in Copenhagen, Denmark in the summer of 2019.

Quote: "Everything you want is just outside your comfort zone." -Robert Allen