Home >
> Civil Engineering
Civil Engineering
Desire a Career in Design or Construction?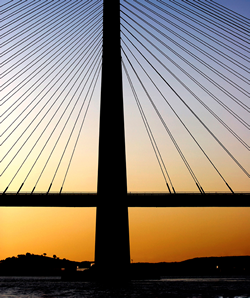 The ABET-accredited B.S. degree in Civil Engineering Program offers the following a four year program that prepares student to work in various civil engineering projects involving. The program is accredited by the Engineering Accreditation Commission of ABET, https://www.abet.org.
design,
construction,
management and
operation.
Typical areas include design and construction of:
high rise buildings (e.g. Empire State Building),
bridges (such as the Brooklyn Bridge),
dams (such as Hoover Dam),
roads (for example interstate highways) and
airports (example O'Hare Airport),
water supply Systems (for example the clean water we drink daily),
waste management systems for disposal of waste water into sewers and
development of housing subdivisions and shopping centers.
Civil engineers are also active in communicating project plans with the public and the governing agencies and in developing community/neighborhood consensus. The Bachelor of Science Degree in Civil Engineering is accredited by the Engineering Accreditation Commission of the Accreditation Board for Engineering and Technology (EAC/ABET), the same agency that accredits all engineering programs in the nation.
We also offer a graduate program that leads to the Master of Engineering with a concentration in environmental engineering.
Professional Component for Civil Engineering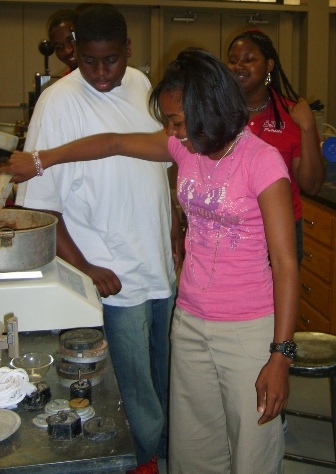 The program educational objectives leads to producing quality civil engineers to meet the needs of the profession and the employers. Accordingly, the program has a well-established curriculum in place, balancing scientific, technical, and professional components inline with the constituency needs, institutional mission, and program educational objectives. The program prepares our students for engineering practice by integrating the scientific, technical, and professional components, and culminating in a project-oriented major design experience.
Preparation of Students for Engineering Practice
The program has a well balanced curriculum with focus in four areas: environmental, structural, transportation, and water resources. The environmental engineering focus area was developed with input from industry, local, state, and federal government agencies as well as other educational institutions.

The program requires 128 credit hours with a balanced distribution among math and science, social and humanities and engineering science and design. The program incorporates professional components starting at the freshman year. Each of the four focus areas in the program has an in-depth design component.
Incorporation of Professional Components into the Curriculum
The program develops skills in our graduates in the areas of problem solving; design of a component, process or system; effective communication; team work; use of modern tools and techniques; knowledge of contemporary issues and ethical responsibilities; and the recognition of the need for life-long learning for professional growth. The program curriculum is structured such that these skills are developed early in the freshman year and culminates in the senior year with a capstone design course. All design courses include design projects. These design projects are presented to students, faculty, professionals from industry, and representatives from the local, state and federal agencies.
---
webpage contact:
Civil and Architectural Engineering