Home >
> Why Study Sociology?
Why Study Sociology?
Understanding and Changing the Social World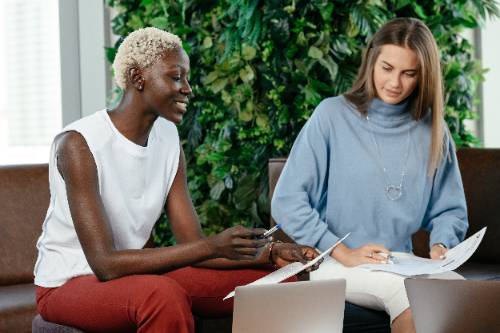 The Sociology Program prepares one for a lifetime of change by developing one's appreciation of diversity, love of learning, writing and study skills, and knowledge base about human behavior, social organization, culture, and social change.
What type of person would enjoy sociology?
If you are the type of person who does not necessarily follow the crowds (but are fascinated by their behavior), the type who is truly interested in what is going on in the world, then sociology should interest you.
Sociology helps us look more objectively at our society and other societies. It directs attention to how the parts of society fit together and change, as well as makes us aware of the consequences of that social change. We are faced with an ever increasingly complex and rapidly changing social milieu in modern industrial-bureaucratic societies. A study of sociology provides the conceptual tools and methods for understanding the social milieu as it is expressed in:
attitudes,

values,

behaviors,

workers,

consumers,

families,

organizations, and

governments.
By focusing on the external forces that affect attitudes, values, and behaviors, sociology helps us better understand ourselves and the motivations of others around us. While we are all creatures of the various groups, organizations, and governments in our environments, we are also their creators.  Sociology provides the tools and skills we need to take a more active role in creating, participating in, managing, and advancing such groups.
---
Career Opportunities
The US Department of Labor forecasts that people entering the job market today will change careers several times over the course of their work life. Studying sociology does more than just prepare students for a narrow specialty; rather, it helps individuals to be ready to meet the challenges and opportunities of our increasingly diverse and complex society.

A degree in sociology is an excellent springboard for entering the world of business, industry, and organizations. Career opportunities for students completing the Bachelor of Science (BS) degree in sociology include employment in local, state, and federal social and community service agencies, such as housing agencies, juvenile courts and juvenile and adult correctional institutions, urban and community planning agencies, mental health and drug counseling centers, youth guidance agencies, and community organizations. In short, the career opportunities available to those with a sociology degree are numerous and diverse.

The BS degree in sociology also provides excellent preparation for students planning to pursue professional, MA/MS, and/or PhD degrees in business, development studies, divinity, law, psychology, sociology, urban planning, and other social sciences.
---
Message from Sociology Faculty
We have an excellent sociology program at TSU. If you decide that sociology is the major for you, we are confident that you will enjoy being a major in this department. The professors are excellent, the courses interesting and relevant, and the department congenial. If, however, you decide on another major, why not consider sociology as a second major, a minor, or alternatively, follow your interests by taking some of our courses? Do not hesitate to contact faculty if you have specific questions about the courses in the program.
Good luck in your academic and career pursuits.
Sociology Faculty @ TSU

---