Institutional Animal Care and Use
Ensuring Humane Care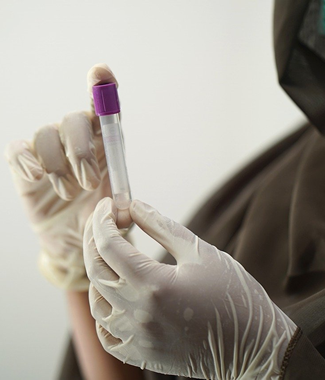 Institutional Animal Care and Use Committee 
- Tennessee State University (TSU) uses animals in bio-medical and agricultural research and education. The Institutional Animal Care and Use Committee (IACUC) is the University's body charged with reviewing the University's program for humane care and use of animals; reviewing concerns involving the care and use of animals; inspecting the TSU animal housing facilities and study areas; reviewing and approving, requesting modifications to secure approval or withholding approval of proposed activities or of significant changes in activities relating to the care and use of animals; and, if necessary, suspending activities involving animals. 
The TSU IACUC is guided by Federal regulations and policies set forth in the Public Health Service Policy on Humane Care and Use of Laboratory Animals (PHS 1986), the Guide for the Care and Use of Laboratory Animals (ILAR 1996) and the USDA Animal Welfare Act (CFR 1985).
The IACUC works with TSU personnel to ensure the humane care of animals used at the University and provides information to aid in enhancing animal well-being. The IACUC reviews research and other activities involving animals to ensure that they are justified by their benefits and minimize any animal distress.  University employees using animals in bio-medical /agricultural research and teaching must first have written IACUC approval.   
Notice to Bio-medical Researchers: At the present time, all proposals requiring use of animals for bio-medical research must be approved by the IACUC of the institution designated to manage research animals. The TSU laboratory animal care facility is currently being renovated, thus a formal agreement must be made between the investigator and a collaborator approved to house laboratory animals. The designated institution must have an approved Animal Welfare Assurance Statement on file with the Office of Laboratory Animal Welfare (NIH, PHS, USDHHS). Documentation of IACUC approval by the host institution must be presented before the TSU IACUC can approve the proposal for submission to the funding agency.
Animal Welfare Assurance Document - Pending
Mandatory Training for Researchers/Faculty using Animals in Research and Education (effective 01 Oct 2005)
Online Resources, Training Modules, and Required Documentation for Animal Care and Use 
Chair:     Richard Browning, Ph.D. 
Phone:    963-5837 
E-mail:    rbrowning@tnstate.edu
---
IRB/Human Subjects  |   Radiation, Lab, & Bio-Safety
---