Research Facilities and Resources
RESEARCH AND SPONSORED PROGRAMS
Research endeavors at TSU are supported in part by the Office of Research and Sponsored Programs. The Division of Research and Sponsored Programs leads, supports, conducts, and promotes scholarly research and other sponsored projects at Tennessee State University. This is accomplished by establishing multi-disciplinary teams consisting of faculty, staff, and students which enable creative solutions to complex problems, provide students with mentors and learning opportunities that enhance their education and experience, and facilitate partnerships with the public and private sectors that encourage the cooperative exchange of information and resources.
Research and Sponsored Programs Facilities
Buildings (75,000 sq.ft.) ……(1)
Research Laboratories…….(10)
Core Facilities……………….(2)
Nanoscience
Biotechnology  
Research and Sponsored Programs Equipment List
COLLEGE OF AGRICULTURE
The College of Agriculture has state-of-the-art research facilities including over 52,000 sq.ft. of laboratory and office space on the TSU main campus and the Otis L. Floyd Nursery Research Center in McMinnville, Tennessee, plus over 600 acres of field research space. In addition to the College's facilities, students and faculty also utilize the TSU Core Facilities, a new $2 million laboratory for scanning electron microscopy, flow cytometry, protenomics, and nano-technology research. 
Agriculture Research Facilities
Buildings (Farewell Westbrook Building- 46,220 sq.ft; Lawson Hall 27,944 sq.ft.)............(3)
Research Laboratories...................... (31)
College of Agriculture Equipment List
COLLEGE OF ENGINEERING
The College of Engineering is committed to conducting research in critical technologies through collaborations and partnerships with academia, industry and national laboratories and prepare the workforce for the nation.  The College of Engineering has the following facilities to support its research capabilities:  Nano-Materials Laboratory, Cyber-Security Lab, Mobile Robots, Computers, Routers, CAD/CAM workstations, Scanning Electron Microscope, automated X-ray diffraction Machine, CNC Machine, Rapid Prototype Machine, Nano-indent Machine, GCS, and standard laboratory test equipment.  The CoE also has the following centers, institutes, and laboratories:
Research Centers and Laboratories
TIGER INSTITUTE (2010)
INTELLIGIENT TACTICAL MOBILITY LABORATORY
ROBOTICS AND INTELLIGIENT SYSTEMS LABORATORY
COMPUTER INFORMATION SYSTEMS LABORATORY DOD/HP (1996,1999)
CENTER FOR BATTLEFIELD SENSOR FUSION – ARO (2004)
CENTER FOR ENVIRONMENTAL ENGINEERING – DOE (1996)
CENTER FOR NEURAL ENGINEERING – ONR (1992)
DIGITAL SIGNAL / IMAGE PROCESSING LABORATORY - AIR FORCE (1991)
INTELLIGIENT CONTROL SYSTEMS LABORATORY – NASA (1993)
DESIGN METHODOLOGIES LABORATORY – NASA (1993)
INTELLIGENT MANUFACTURING LABORATORY - SME,ONR (1994)
INTELLIGENT HEALTH MONITORING LABORATORY - PSU/MURI-DURIP (1998)
AUTOMATIC TARGET RECOGNITION (ATR) TEST-BED - AFRL (2006-2008)
COLLEGE OF LIFE AND PHYSICAL SCIENCES
The Department of Biology and Chemistry in the College of Life and Physical Sciences occupies research facilities on the main campus in Harned, McCord, and Boswell Halls. Equipment and facilities available for conducting research activities include a tissue culture core laboratory space and small animal facility.  The tissue culture core laboratory is a 120 Sq. ft. dedicated space for in vitro culturing experiments located on the 2nd floor of Harned Hall.   The Small Animal Care Facility for housing rodent species is located on the 3rd floor of Harned Hall (Room 307 & 309) in a space totaling 351 square feet. Room 307 (191 sq. ft.) where animals are housed has one large hepa-filtered mouse rack (70 cages) and one large hepa-filtered rat rack (36 cages). The rooms have separate temperature, humidity, and light control systems from the general building. The cage racks have hepa-air filtering and automatic watering systems. The room can house a daily inventory of 280-300 mice and 100-150 rats, depending on animal size and physiological status. Room 309 (160 sq. ft.) contains a Basil 3500 cage and bottle washer, cage storage rack, freezer, cleaning, wash sink, and storage area.
Additional, equipment include UV-laminar flow hoods and carbon-dioxide tissue culture incubators for culturing and maintaining cell lines, an automated cell counter, a chemical fume hood, microcentrifuges, nucleic acid and protein electrophoresis equipment, microplate readers for protein quantification, high throughput cell proliferation assays, several -80 freezers, a GenPix 4000B Microarray Scanner, Bio-Rad LightCycler for QPCR analysis, thermal cycler, UVP imaging system, and NanoDrop spectrophotometer.
Biological Sciences and Chemistry Research Facilities
Buildings………………………………………..(3)
McCord Hall- 36,330sq.ft.
Harned Hall-18,504 sq.ft
Boswell Building- 55,328 sq.ft
Research Laboratories…………(27)
Core Facilities……………………(3)
Tissue Culture
Small Animal Care Facility
Imaging Facility
Additional equipment and facilities available for conducting research activities in the Department of Chemistry also include:
Apparatus for Inert Atmosphere
Atomic Absorption/ICP Spectrometer
FT-NMR 300 and 400 MHz
GC or Gas Chromatography
LC or HPLC/ Chromatography system
GC/MS
LC/MS
Multipurpose Electrochemical Apparatus
Optical Spectrometers
Protein purification Electrophoresis, Imaging System and PCR
Radiochemistry
Raman/IR Spectroscopy
Ultracentrifugation
Material Science
X-ray Diffraction
Elemental Analysis
COLLEGE OF BUSINESS
The College of Business advances the skills, knowledge and expertise of faculty with specialized backgrounds and experiences in areas of accounting, business management, economics, finance, and information systems and technology to provide quality outcomes for students and other constituents. Inasmuch, the faculty has been engaged in conducting applied, disciplined-based and pedagogical research.
College of Business Faculty and Research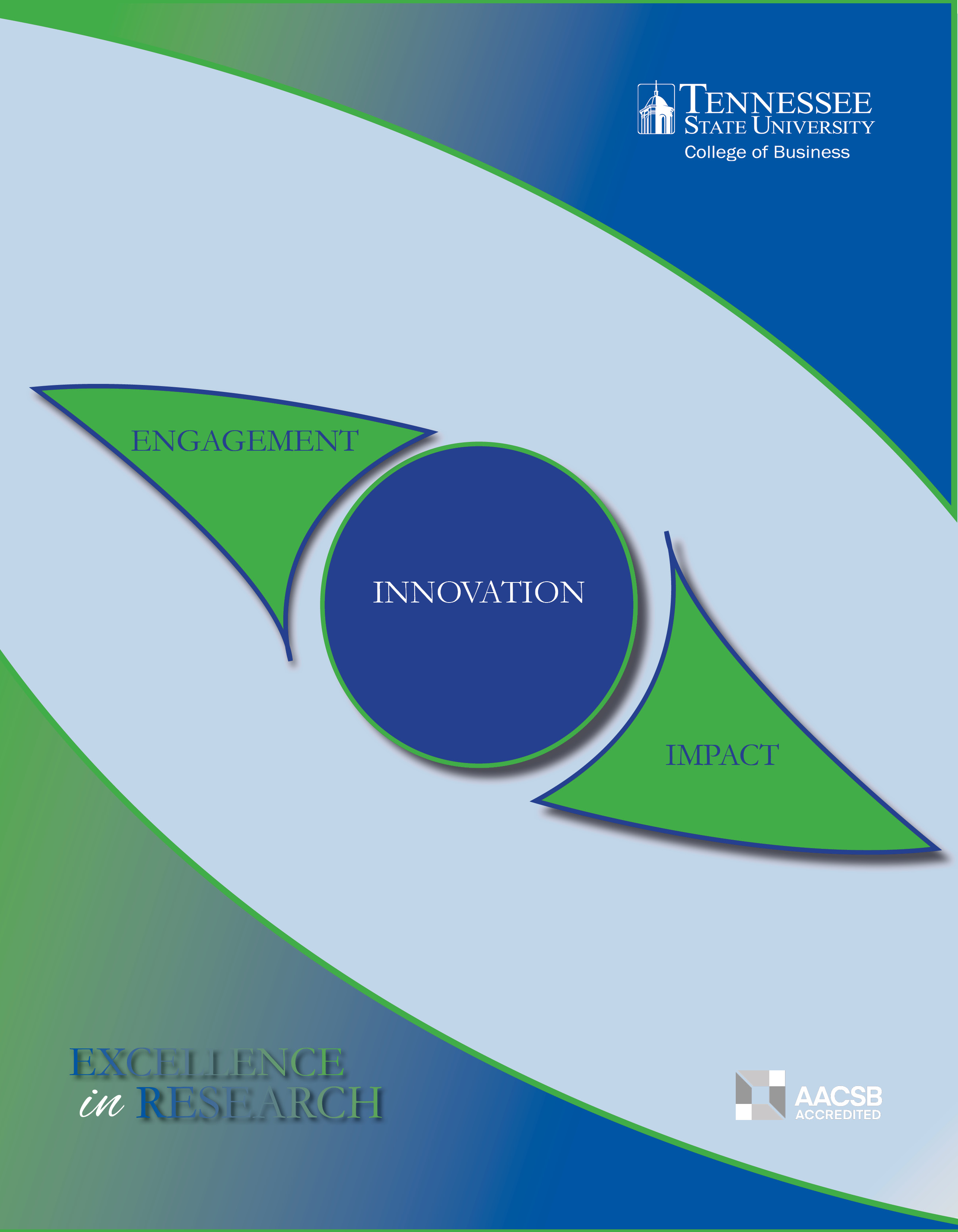 COLLGE OF HEALTH SCIENCES 
The College of Health Sciences is established to offer educational programs designed to produce allied health professions practitioners and to prepare individuals who are interested in pursuing careers as educators in the health professions; to encourage, develop and support interest in research; and to provide healthcare, when appropriate, and continuing education services to the community.
The College of Health Sciences' has three functioning clinics that serve the local community: 
The Dental Hygiene Clinic is housed in Clement Hall
The Speech Pathology Clinic is housed at the Avon Williams Campus.
The Tiger Rehab Clinic is housed in the new Health Sciences Building.
The College of Health Sciences' has a new state-of-the-art building, please visit here,  (https://esarch.com/portfolio/tennessee-state-university-health-sciences-building/). This signature four-story campus building, prominently located on TSU's academic quad, consolidates the university's allied health science programs while remaining flexible enough to meet the needs of several departments. It features collaborative learning space, instructional space for nursing, OT, PT, additional classroom space for health science disciplines and a tiered lecture hall with flexible seating to accommodate anywhere from 60 to 120 students. A gait lab, simulation labs, soft study labs, computer labs and administrative office space are also included. Labs and faculty offices are located on the same floor to promote interaction between students and professors, while open stairs foster activity and connection between floors.
The building's concourse, which faces TSU's academic quad, features ample glass that provides sweeping views of campus and fills the building with natural light. The concourse also visually connects the Health Sciences Building to the surrounding campus, echoing the open and collaborative design of the various classroom and lab spaces. With ample lab, classroom and office space, this building meets the needs of the various health science departments and offers a dynamic and collaborative learning environment.
The College possesses equipment for testing, motor control and fine motor ability, range of motion, sensation, visual perception,cognition, development, and strength.
COLLEGE OF LIBERAL ARTS
The College of Liberal Arts are engaged in research areas that reflect knowledge and potential of new interdisciplinary fields while continuing work in the traditional academic disciplines at the heart of a university.
Research activities are conducted within these fields include:
Studies in global perspectives on civil rights and justice issues
Studies in African history and culture
Articles on African American history and culture
Publications in traditional studies in medieval, early
English literature and history
Publications in American history, literature, and culture
Textbooks in general education in music and literature
Studies in instrumental music history
Studies in K-4 general music education
Studies in 7-12 education in music, history, literature, language
Entrepreneurship in music
Studies in global perspectives in art
Studies in criminal justice
Equipment and facilities available for conducting these research activities include:
State of the art television and radio station in the performing arts center are available for research in Communications and other relevant
Digital graphic arts studio in Art is available for teaching and research in art and communications areas
Foreign Language laboratory is in the Humanities building for foreign languages and other language arts study and
Computer laboratory for use of geography, criminal justice, and other areas in Crouch Hall for research and
Faculty have computers, laptops, ipads and other equipment as requested for research
COLLEGE OF PUBLIC SERVICE
The College of Public Service and Urban Affairs has been engaged in areas of research that include:
Leadership, curriculum design, and learn-centered paradigm
Intergovernmental relations, public finance, public policy, performance measurement and management in public and nonprofit settings; economics of education
Education policy, environmental policy, urban planning and policy, nonprofit management and community revitalization public sector productivity, accountability and policy, public administration, policy Analysis
State Lottery policy impacts on adoption and education financing; casino gaming impacts on financing education
Various other research projects strictly as the statistical methods faculty, which have included health policy research, local government research and school board survey research
Public sector ethics and leadership
Multiple areas of sociological research, especially political sociology and community-based sociology of knowledge (including comparative studies on religion)
Aging, faith, meditation and alternative medicine, operational research in education, health care, and
organizational development
Social work profession innovation/improvement, student success, mentoring, and case management, integral theory (AQAL Cube)
Select faculty have research interests in environmental justice, transportation equity, public involvement, race and ethnicity, regionalism, social inequality, social justice, urban development, urban politics, historic development (metropolitan), and urban planning and policy;and representative bureaucracy and public service motivation.
Classic and new technology, equipment, and science incorporated in implementing these research activities:
Software, sources of information, laboratories, survey
Statistical methods and analyses, program evaluation, socioeconomic analysis, spatial analysis, community impact assessments, and Geospatial Information Systems (GIS)
Equipment and Facilities:
Laboratories, surveys, and other standard qualitative and quantitative methods of data collection and analysis
Computer laboratory
Centers and Institutes:
Center for Aging: Research and Education Services (CARES)
COLLEGE OF EDUCATON
The College of Education promotes research addressing issues of human interaction and behavior, curriculum and instruction, and leadership. Research projects reflect the interests of faculty in the three departments of Educational Leadership, Psychology, and Teaching and Learning. Faculty collaborate with departments outside the College of Education as well as school districts and community organizations on multiple research projects. Funding from the state of Tennessee and the Federal Government support the college's various research endeavors.
Housed in the Clay Education Building, the College of Education considers research crucial in expanding the knowledge based in the fields of education and psychology, and ensuring that students remain informed of best practices in the fields. Therefore, building space is readily allocated for faculty to conduct research. The Clay Education Building (36,244 sq. ft.) provides facilities for the following labs:
Neuroanatomy Lab (71 square feet)
Human Factors Research Lab (562 square feet.)
Global Student Support Services Lab (1,380 square feet)
The College of Education also utilizes facilities in the Davis Humanities Building, where one of the College's faculty members directs the Minority University Research and Education Project (2,153 square feet), a grant funded by the Federal Government "to inspire, engage, and educate students and their families about the infinite possibilities" in the STEM fields.
Faculty research interests span several important areas:
Intersectionality and Faculty Recruitment, Retention, Tenure and Promotion
Immigration and Rights of Children Who Do Not Speak English
Best Practices for advancing high quality Career and Technical Education Programs
Program Evaluation and Assessment
Achievement Gaps in Math Education
Policy Planning and Development at the Board Level
Women and Power/Leadership
Neuroanatomy of the Auditory System
Human Factors and Perception
Racial Trauma and Mental Health Disparities
Sexual Behavior and Decision-Making
Career Development of African Americans in STEM
Multicultural and Relational Training
The faculty's interests have resulted in publications and presentations by more than 30 faculty members, including 26 publications. Further, over the past two years, the college has been the recipient of more than 50 grants. Awards have come from several notable agencies:
The National Science Foundation
The National Institute of Health
The Institute of Health Sciences
The U.S. Department of Education
The Tennessee Department of Education
The College of Education aims to continue an active research path by applying for no less than five grants per year. The goal is to obtain and maintain the resources for continuous improvement in the College and to realize its vision of creating a "place where students at both initial and advance levels explore current research as they prepare to become competent and caring professionals wo are able to work effectively with diverse populations."