Welcome to Physical Therapy at Tennessee State University!
Tennessee State University (TSU) is a comprehensive, urban, coeducational, land-grant university located in the heart of the energetic and creative city of Nashville, Tennessee.  TSU's Doctor of Physical Therapy (DPT) degree is an on campus, 3-year lock step program that begins in the summer semester and completes after nine semesters (graduation occurs in May).  We are glad you've stopped by our website and hope you will connect with us to learn more.
---
Here are a few highlights to get you started getting to know us:
Class Size

- TSU DPT students enjoy a small class size (36 students), close connections between students, faculty, staff and a supportive, collegial, and fun professional culture.

Cost of the DPT Program- TSU is committed to keeping education as affordable as possible for all students.  Tuition and fees for the TSU DPT program are the least expensive in Tennessee and among the lowest among accredited DPT programs.  Students have the opportunity to apply for Graduate Assistantships and Work Study positions in the physical therapy department to offset the costs of their education.  Check out our Financial Fact Sheet and other information about costs of the DPT program.

Tiger Community Rehabilitation Clinic

- a Pro-Bono, student led clinic located on site in the TSU Department of Physical Therapy.  Several DPT courses include applied learning experiences in the Tiger Clinic.  The Tiger Clinic is making a difference to the patients we serve and improving clinical skills of our students before they begin full time clinical education experiences.

TSU Health Sciences Building

- TSU Physical Therapy is in the new (2021), Health Sciences Building (HSB) on TSU's main campus in Nashville.  Teaching spaces, technology and equipment reflect the latest trends in health professions education and come together to create an inviting, inspiring space to study, teach and learn.

Interprofessional Education & Practice

- TSU Physical Therapy is one of several departments in the College of Health Sciences (COHS)- Speech Pathology, Occupational Therapy, Nursing, Dental Hygiene, and Public Health.  Interprofessionalism occurs routinely in curriculum and extracurricular activities.  TSU health professions students participate in annual Interprofessional activities with medical students from Meharry Medical University.

Our Faculty and Staff- The DPT program is led by a passionate, innovative, highly qualified, and professionally engaged core of 8 faculty members, a part time faculty member, (the esteemed Dean of the COHS, Dr. Ronald Barredo) and a full-time physical therapist Lab Coordinator.  Among our faculty are board certified clinical specialists in geriatrics, neurology, orthopedics, sports, and women's (pelvic) health.  Our faculty also hold advanced credentials (certifications, fellowships or graduate degrees) in orthopedic manual physical therapy, pediatric physical therapy, wound care, ergonomics, education, medical anthropology and public health.  The majority of our faculty serve the profession in leadership roles at the state and national levels and actively support and encourage student participation in physical therapy professional associations and community service.

Please feel free to communicate with our program by accessing our

Contact Us

page.

Our City

- Nashville is the state capital of Tennessee also known as "Music City USA", "The Athens of the South", and now, the "It City".  Nashville is a center of government, banking, insurance, publishing, healthcare, transportation, art, culture, sports, and education.  The Department of Physical Therapy is located on TSU's beautiful main campus which sits on 500 acres near the Cumberland River in a vibrant residential neighborhood with an expanding restaurant and entertainment scene--all just 10 minutes northwest of downtown Nashville.

Rich Heritage, Bright Future

- TSU has the rich history of an Historically Black College and University (HBCU) and is characterized by the motto "Think, Work, Serve". TSU Physical Therapy embraces our university's legacy in the areas of diversity, equity, and inclusion (DEI) exemplified by the engagement of faculty and students in research and service focused on the issues of DEI in the physical therapy profession.  TSU is designated as a "high research" university whose administration and faculty are committed to continuing to elevate research efforts by our faculty and students.  TSU's commitment to elevate research and graduate education is providing the Physical Therapy Department an opportunity to expand its program offerings to include a PhD and graduate certificates that we are working to move forward.  We also see in our future the development of residency and fellowship programs associated with the Tiger Clinic.
---
We hope you will reach out to learn more about the TSU DPT program.  Ms. Dorothy Fisher, Administrative Assistant, is our first point of contact for all inquiries and will connect you with the appropriate faculty or staff member based on your questions.  Ms. Fisher can be reached at dfisher9@tnstate.edu or by phone at (615) 963-5881 (8:00 a.m.- 4:30 p.m. Central Time).
Curriculum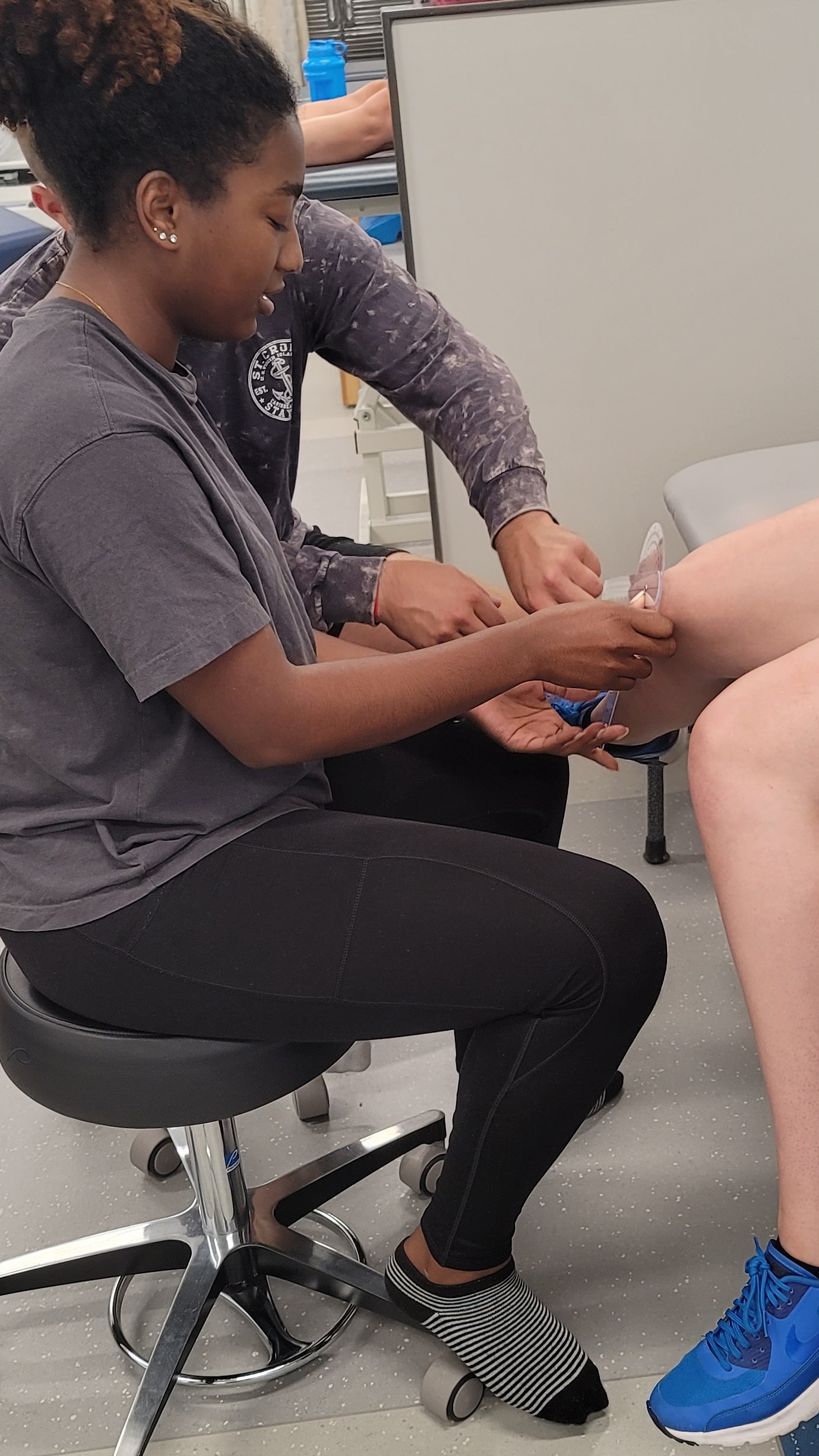 News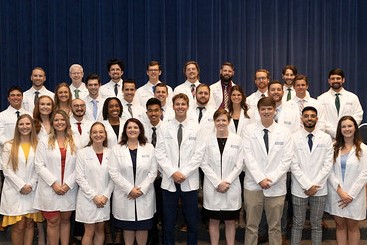 TSU Physical Therapy white coat ceremony.  Congratulations to the DPT class of 2024 on this milestone!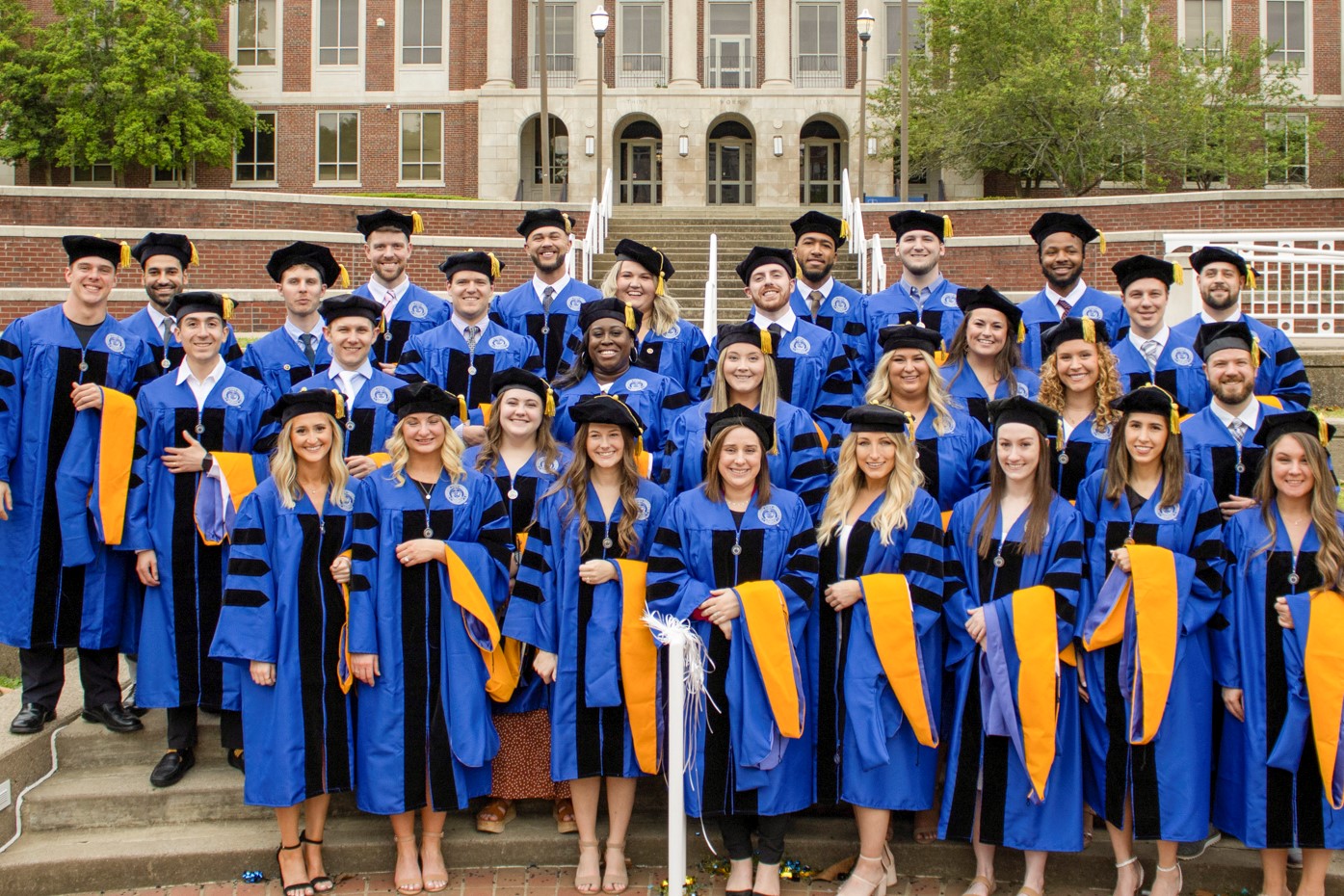 Congratulations to the DPT class of 2023!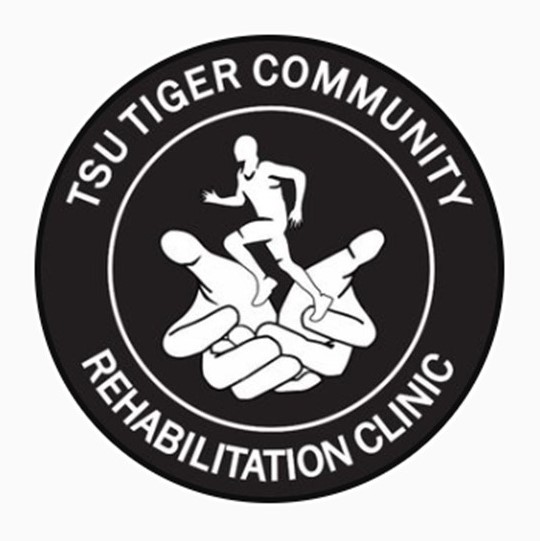 For more information regarding the Student-Run Pro Bono Clinic, link to the website:  https://www.tnstate.edu/tcrc/