Doctor of Physical Therapy
---
When the Fall 2020 Semester begins, the Department of Physical Therapy will offer most courses remotely, and provide in-person instruction for courses that cannot be delivered remotely, as is the case for laboratory components of coursework and clinical education experiences. Whether in-person or remote, the Department of Physical Therapy is committed to fostering community, ensuring safety and accessibility, and facilitating entry-level competence of students in the program. The Department of Physical Therapy has prioritized the safety and well-being of its students, faculty, and staff and will continue to implement recommended best practices for limiting exposure to COVID-19 in a campus setting. Should you need to communicate with our program, please access our Contact Us page.
---

Welcome to the Department of Physical Therapy at Tennessee State University!
Tennessee State University is the first university in Middle Tennessee to graduate physical therapists. The Department of Physical Therapy offers the entry-level Doctor of Physical Therapy (DPT) degree in a three-year lockstep format, which begins in the summer session of the first year and ends in the spring semester of the third year.

The faculty and staff in the Department of Physical Therapy look forward to assisting you with any queries you may have about the program.
Feel free to contact us at (615) 963-5881.
---
Check Out These APTA Videos on Becoming a Physical Therapist

curriculum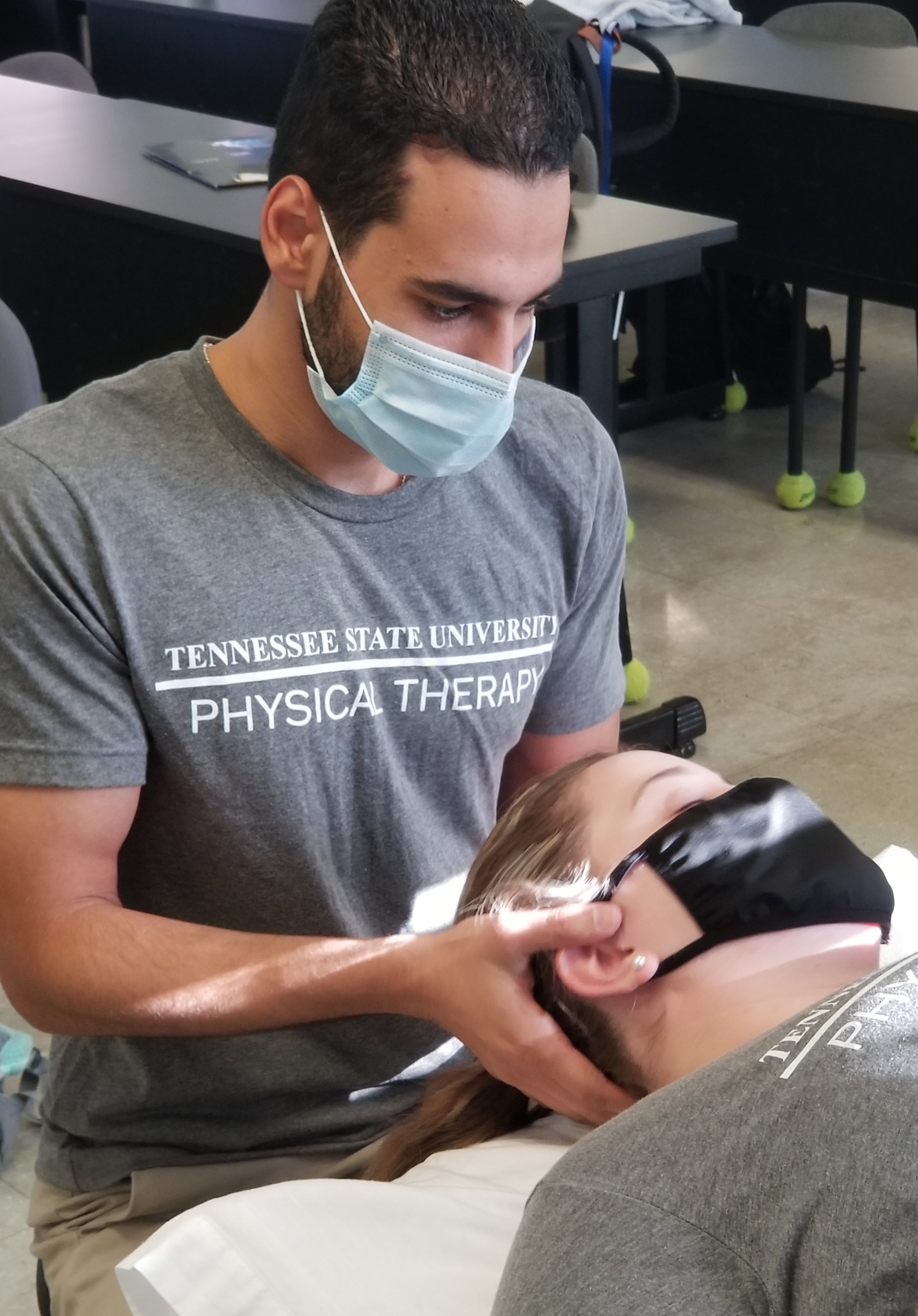 news
To learn more about our program, please join us for our next virtual open house on June 8th, 2021 from 5:30 until 7:30.
 https://bit.ly/3x1cAUA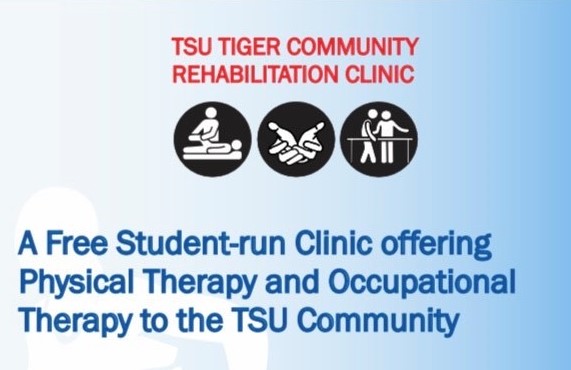 Click here for more information regarding the Student-Run Pro Bono Physical Therapy and Occupational Therapy Clinic. Please be advised that the Clinic is open for the spring 2021 semester.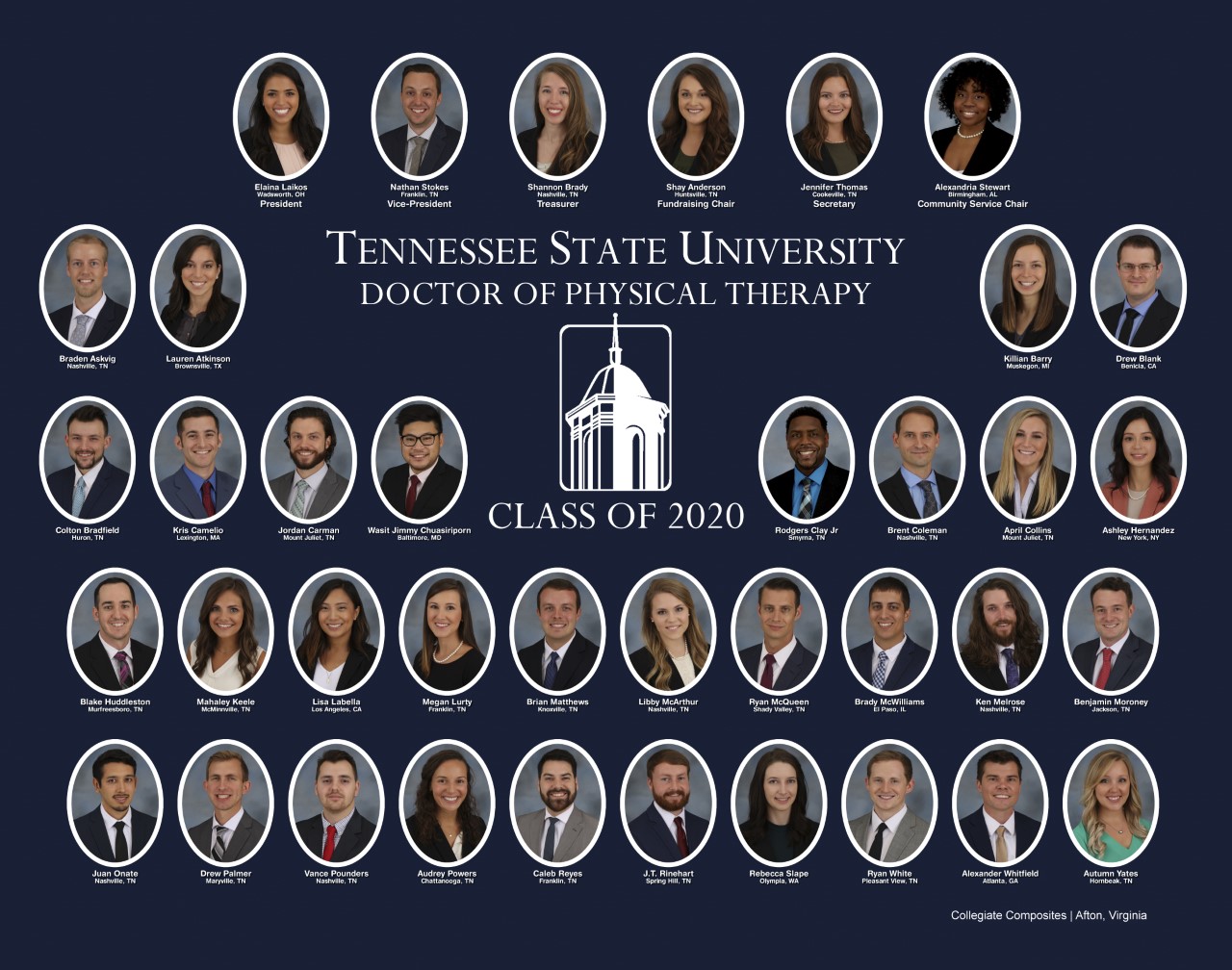 Congratulations to the DPT Class of 2020! Best wishes on your professional endeavors.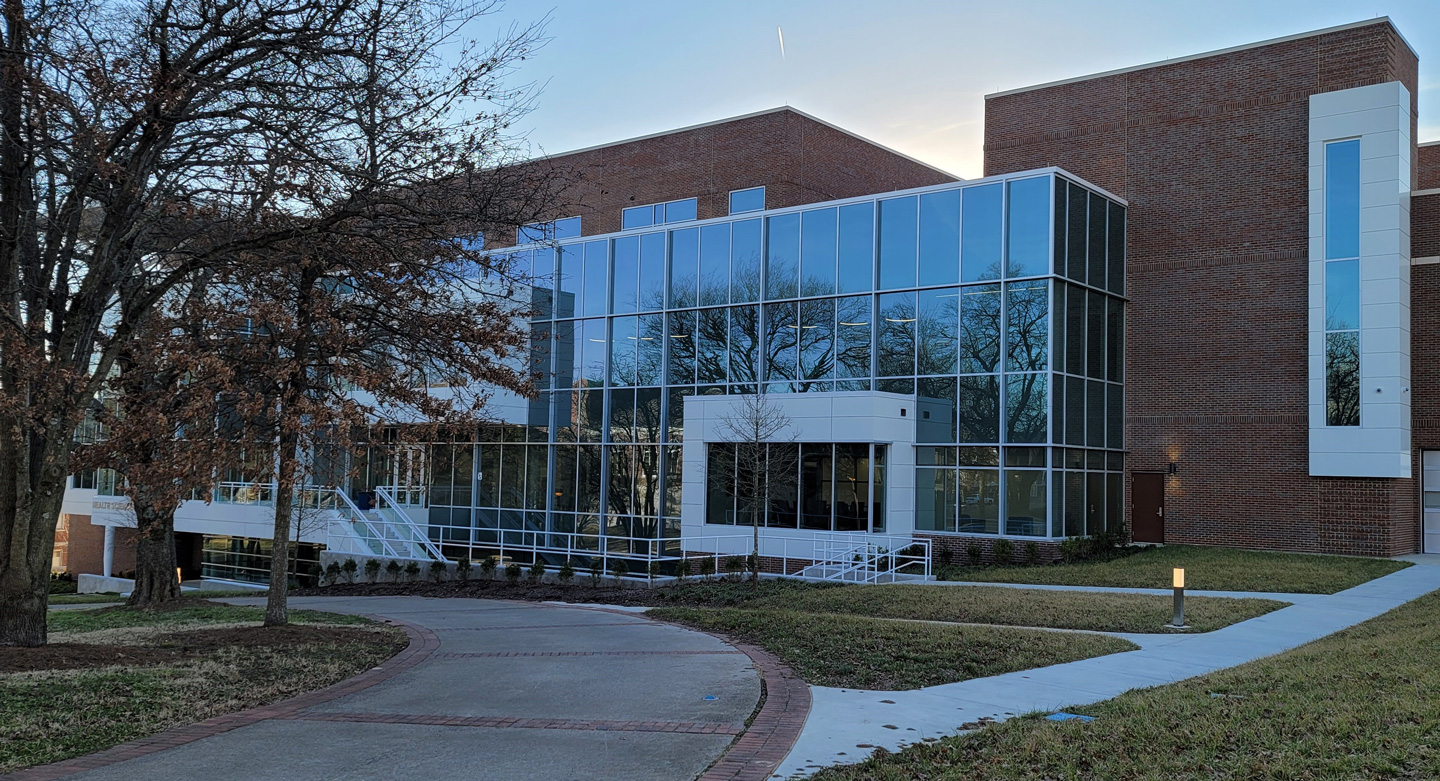 The DPT program moved to the new Health Sciences Building on January 1, 2021.