Doctor of Physical Therapy
---
In January 2021, the Department of Physical Therapy at Tennessee State University moved into the new Health Sciences Building.  The state-of-the-art building has expanded classrooms and labs with smart technology in all of the classrooms.  The move also afforded the program new equipment for simulated labs and a new space for the student-led Tiger Clinic.  Beginning in the fall of 2021, the program will resume all in-person classes and labs.  Classes this summer will continue with a hybrid format.  Please feel free to communicate with our program by accessing our Contact Us page or calling the number listed below. 
---

Welcome to the Department of Physical Therapy at Tennessee State University!
Tennessee State University is the first university in Middle Tennessee to graduate physical therapists. The Department of Physical Therapy offers the entry-level Doctor of Physical Therapy (DPT) degree in a three-year lockstep format, which begins in the summer session of the first year and ends in the spring semester of the third year.

The faculty and staff in the Department of Physical Therapy look forward to assisting you with any queries you may have about the program.
Feel free to contact us at (615) 963-5881.
---
Check Out These APTA Videos on Becoming a Physical Therapist

curriculum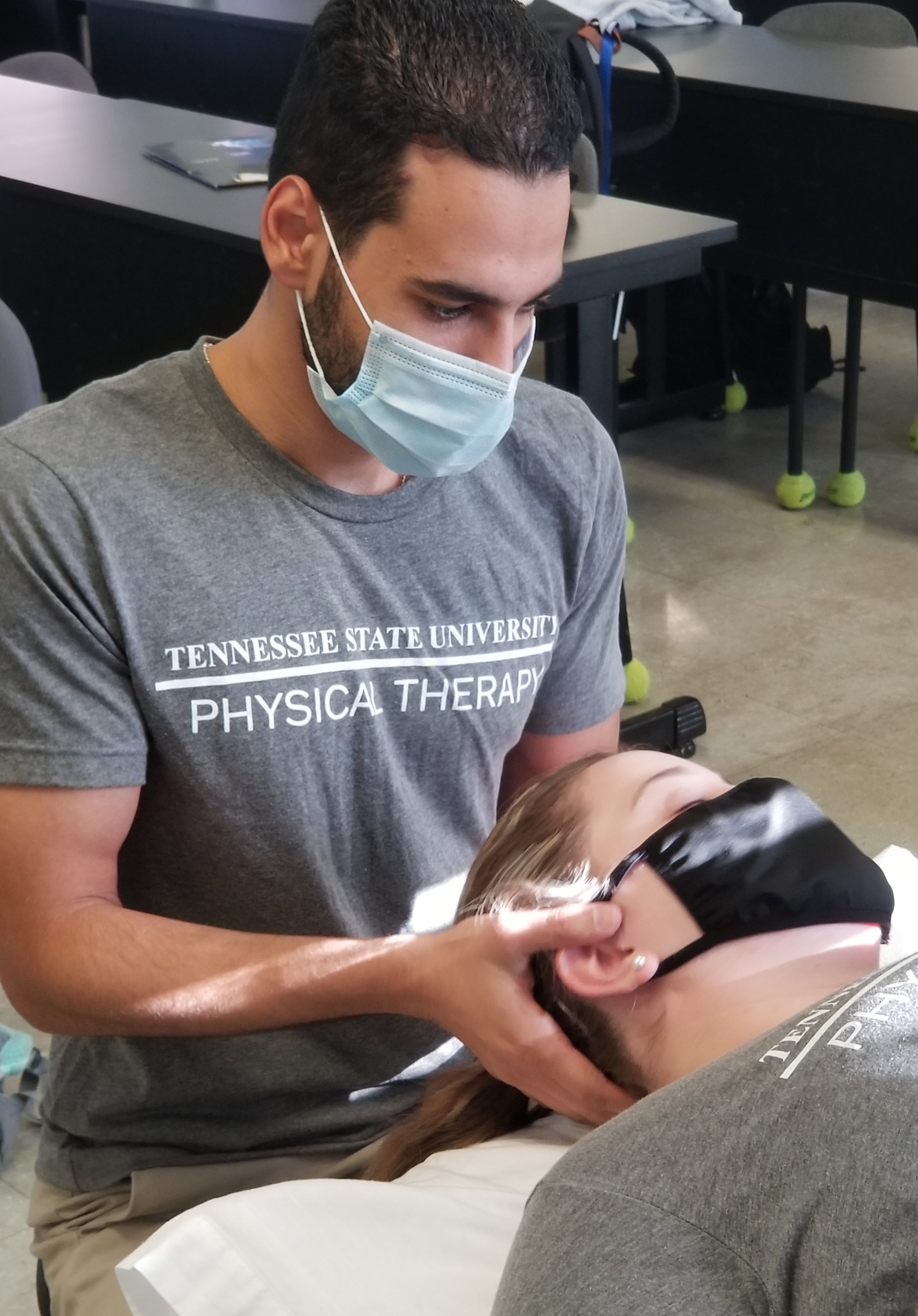 news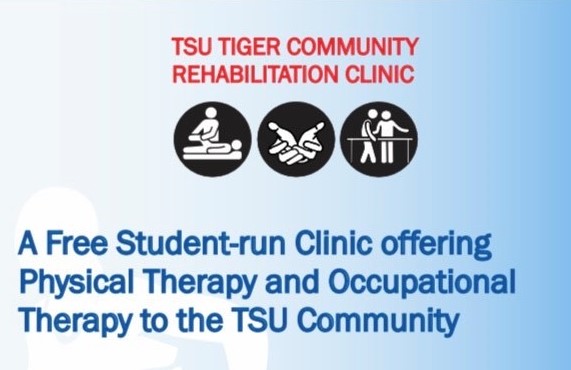 Click here for more information regarding the Student-Run Pro Bono Physical Therapy and Occupational Therapy Clinic. Please be advised that the Clinic is open for the spring 2021 semester.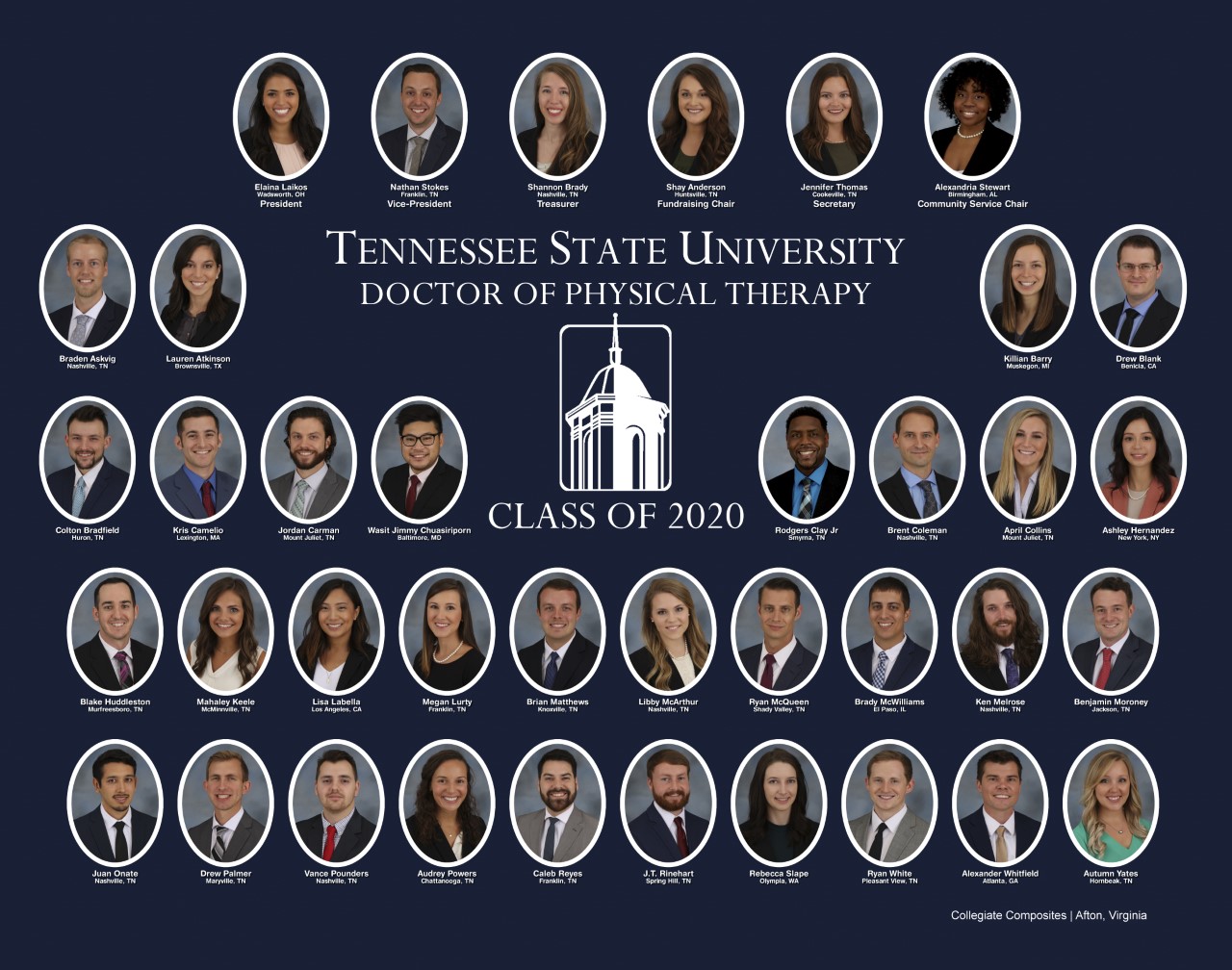 Congratulations to the DPT Class of 2020! Best wishes on your professional endeavors.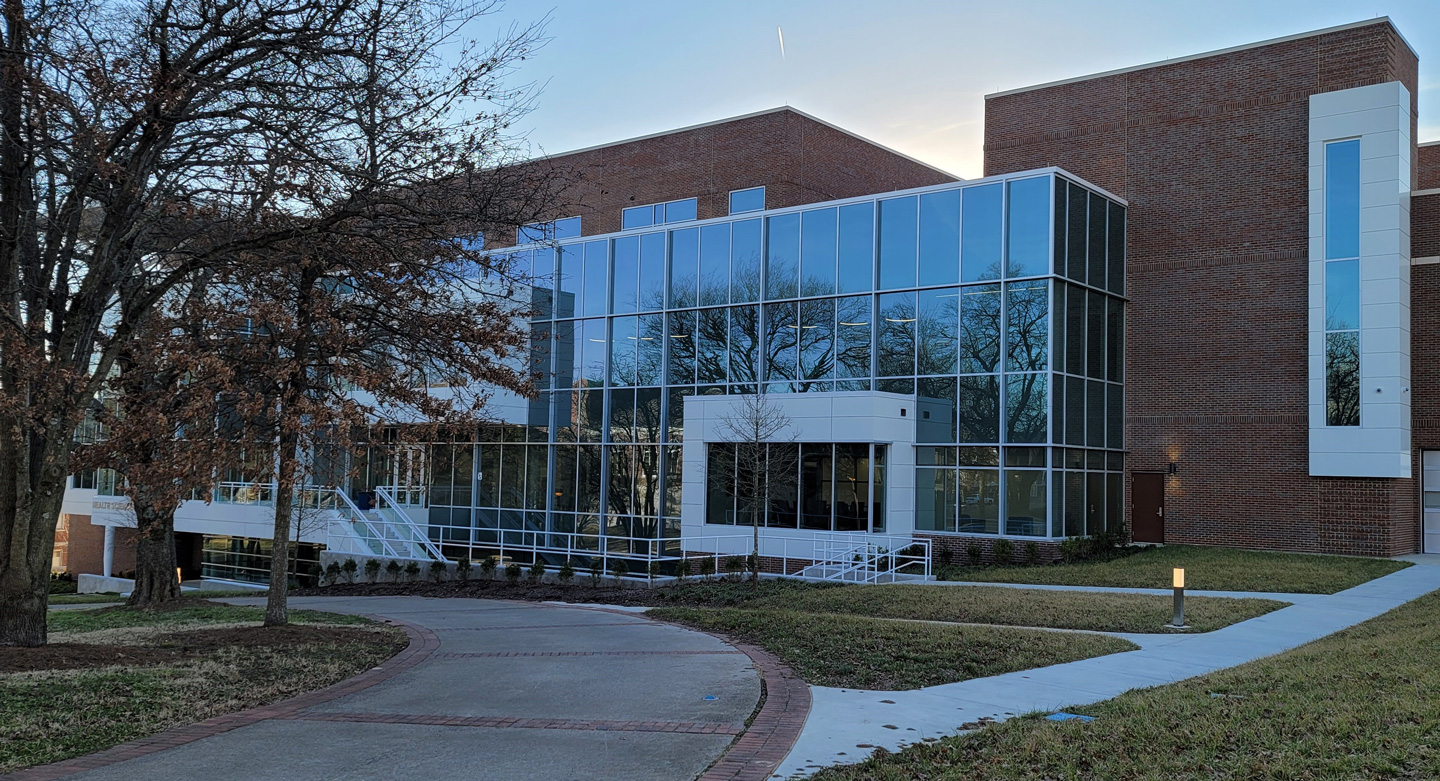 The DPT program moved to the new Health Sciences Building on January 1, 2021.