Home >
> Honda All-Star Challenge
Honda Campus All-Star Challenge (HCASC)
Competition Among HBCUs

About the Tournament
Annually, if our top students qualify, Tennessee State competes in Honda Campus All-Star Challenge (HCASC), America's premier quiz bowl for top HBCU students. The fast-paced buzzer competition highlights students' academic prowess and ability to answer questions about history, science, literature, religion, the arts and pop culture. The University competes for institutional grants and a spot in the Honda Campus All-Star Challenge National Championship Tournament.
Honda Campus All-Star Challenge is a year-round program that includes campus engagement, intramural play, qualifying tournaments and culminates with the National Championship. In 1989, Honda established HCASC as a way to highlight and recognize the academic talents of HBCU students. More than $8.5 million in grants from Honda have provided support for scholarships, facility upgrades and other investments to improve the student experience. This year's challenge features more than 10,000 HBCU student competitors.  Details...
This Year's Team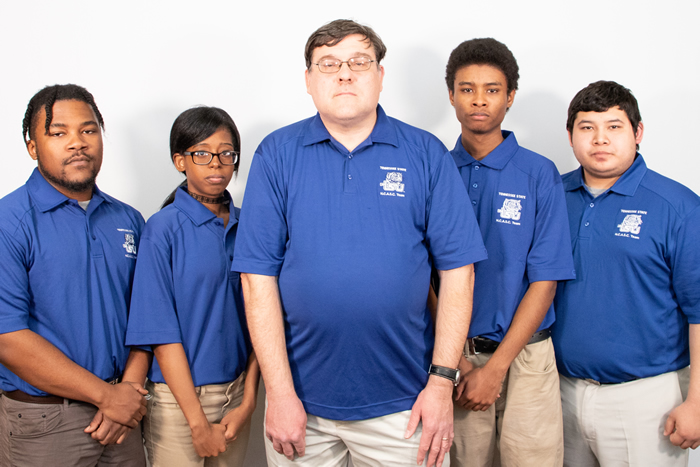 For Details
For details on the program at TSU, please email Dr. John Miglietta - 615-963-5515.
---
---