Home >
> Helpful tools/links
Helpful VA Tools/Links
Need more information?
Sign up for eBenefits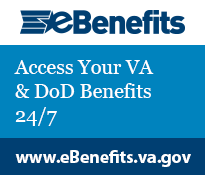 Don't forget to sign up for eBenefits and check out the new Veterans Employment Center.
"The Veterans Employment Center, an integrated, online tool connecting veterans, transitioning service members and their spouses with both public and private-sector employers, is the result of an interagency effort to improve, simplify and consolidate the current array of employment resources for veterans. Additionally, this will provide one comprehensive database of resumes for employers who are seeking to leverage the skills and talents of veterans, service members, and their spouses."
-The White House; Office of the First Lady
Tools
GI Bill Comparison Tool: This tool is extremely helpful to all Post 9-11 users. Look and see which university is right for you.
TSU Financial Aid Tuition Calculator: This calculator has been designed to allow you to make early estimates regarding eligibility for need-based financial aid as an undergraduate at Tennessee State University. 
Veterans Affairs GI Bill website: Keep up-to-date on all things related to your VA educational benefits.
GI Bill Phone Line: 1-888-442-4551
Tennessee Department of Veteran Affairs, State Benefits: Find out what the state of Tennessee has to offer veterans and their family members.
Tennessee Department of Veteran Affairs, Federal Benefits: Federal Benefits for Eligible Veterans, Dependents, and/or Survivors.
Other Tuition/Fees Payment Options for VA students:
Tennessee State University is not a participant of the Yellow Ribbon program. Below are other options to assist with the cost of your college education;
TSU Financial Aid/Scholarships
Military.com Scholarship Finder
VA Work Study
Students eligible for VA educational benefits and attending classes at a three-quarter time or higher rate qualify for VA-funded work study positions. All work study positions are related to veterans' benefits, and there are a variety of work study positions in the Nashville area. For more details, go the U.S. Dept. of Veteran Affairs' educational benefits website or contact the VA directly at 1-800-827-1000.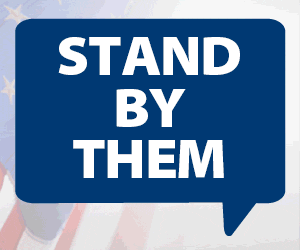 Veterans Crisis Line
The Veterans Crisis Line connects Veterans in crisis and their families and friends with qualified, caring VA responders through a confidential, toll-free hotline and online chat.
Veterans and their families and friends can call 1-800-273-8255 and Press 1, chat online , or send a text message to 838255 to receive confidential support 24 hours a day, 7 days a week, and 365 days a year.
---