Veteran Affairs
Working for You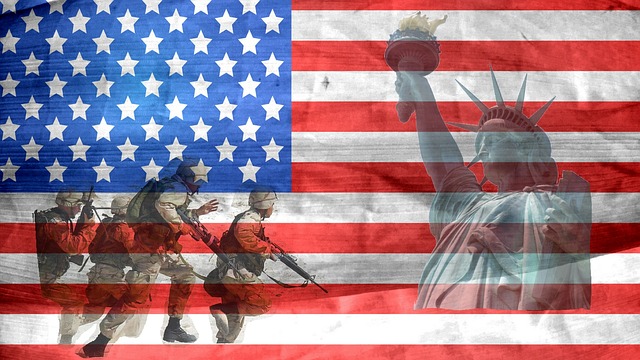 Transition from Veteran to Student:       


The Office of Veterans Services at Tennessee State University is grateful to assist service members and their families in using their VA Educational Benefits. We appreciate the sacrifices you and your family have made for our country and we are here to happily support you in either starting or continuing your educational endeavors.
You'll find a very warm welcome at Tennessee State University. Please feel free to contact us at any time with any questions or concerns you may have. You can start by utilizing our "Step by Step Instructions", "FAQ" section or checking out our "Helpful tools and links" for further information. 
---
Information to Remember While Utilizing VA Education Benefits with Tennessee State
*It is your responsibility to inform the TSU VA Representative of any official major changes, intended major changes, course substitutions, terms to be enrolled, dropping/adding courses, and not attending class. Failure to do so MAY result in an over/under payment of your Educational Benefits. Also notify the TSU VA Representative if you have applied for graduation.
*In addition, it is your responsibility to notify the VA Representative of your intention to utilize your VA benefits each semester. It is not automatically assumed that you will be using your VA educational benefits each semester, and they will not be applied unless you specifically make such a request through this office. 
**Chapter 31 (Voc Rehab) Recipients only- You must meet with your Case Manager every semester and be sure to complete the Veterans Enrollment Certification form. Once your Case Manager has provided a 1905 on your behalf, the VA Representative will forward it to the Bookstore and Bursar's Office for processing.
*Students receiving Chapter 1606/07 can no longer use their VA benefit along with Tuition Assistance for the same courses. The student must only request certification for the courses not utilizing TA. 
---
Tuition Fees
Chapter 30, 1606, 1607 and 35 pays students a monthly allowance depending on rate-of-pursuit while attending school. It is the sole responsibility of all students to pay their tuition and fees on time and/or make pre-arranged payment options with the Bursar's Office to prevent the cancellation of their schedule for nonpayment. Deferment forms are available for all who qualify.
 ***Chapter 33 students only – Tuition and Fees are paid directly to the school. In-state tuition and fee amounts based on your student classification as either an undergraduate or graduate will be paid to the Bursar's office on your behalf. If you are an out-of-state student, you will be responsible to pay any tuition and fees not covered by the VA. You may contact the Admission's Office regarding your In-state/Out-of-state status. Deferment forms are available to all who qualify.
---
TSU VA Deferments
VA Deferments are available but not automatic; you must apply for a deferment each term that you will be receiving GI Bill benefits.
Eligibility for Deferment of Payment of Tuition and Fees:
Veterans and dependents of 100% service-connected disabled veterans who are eligible beneficiaries of U.S. Department of Veterans Affairs education benefits or other governmentally funded educational assistance, subject to the conditions and guidelines set forth in Tennessee Code Annotated 49-7-104 as amended, may elect, upon formal application, to defer payment of required tuition and fees until the final day of the term for which the deferment has been requested. Application for the deferment must be made no later than 14 calendar days after the beginning of the term, and the amount of the deferment shall not exceed the total monetary benefits to be received for the term. Students who have been granted deferments are expected to make timely payments on their outstanding tuition and fees balance once education benefits are being delivered, and eligibility for such deferment shall terminate if the student fails to abide by any applicable rule or regulation, or to act in good faith in making timely payments.
---
Satisfactory Progress / Probation
The U.S. Department of Veterans Affairs requires the student to maintain proper attendance in all courses for which he/she receives VA Education Benefits for.
A student receiving VA benefits should know the institution's policy on satisfactory progress and academic probation (found in the academic catalog). A VA student placed on probation has a maximum of two consecutive semesters to return to good standing. Failure to return to good standing within two semesters will make the student ineligible for VA educational benefits.
The student may regain his/her eligibility for VA benefits for future terms under one of two conditions: (1) a return to good standing in the college, or (2) a request for resumption of VA educational benefits is submitted to the VA claiming mitigating circumstances and the VA reinstates benefits based on evidence supporting the student's claim.
---
There is No Payment For:
Auditing a course
Courses not required for your degree
Raising grade in which a grade of "D" or better was earned, unless Degree requirements specify that a "C" or better must be earned.
Raising a grade point average
** If the student does not complete all courses or receives a punitive grade, he/she may be charged an over payment by the U.S. Department of Veterans Affairs. The overpayment may include tuition, fees, and any other payments made on my behalf by VA. The U.S. Department of Veterans Affairs determines the amount of the overpayment, not TSU. If the student has an existing overpayment with VA, his/her future benefit payments (including tuition and fees) may be withheld by VA until his/her overpayment is repaid in full.
---
TSU Degree Plan
*Students must provide this office with an Academic Degree Plan signed by both the student and the Academic Advisor. Only required courses will be submitted for payment to the VA. It is the student's responsibility to enroll in courses required on their degree plan in order to receive VA benefits. The student must always keep in contact with their Academic Advisor when enrolling in courses to ensure the courses go toward their current degree plan. The VA representative will not notify you when courses are found to be outside of degree requirements.                                    
---
**Chapter 33 Students ONLY – Monthly Housing Allowance & Book Stipend
Monthly Housing Allowance (MHA) is generally the same as the military Basic Allowance for Housing (BAH) for an E-5 with dependents. Your MHA is based on the ZIP code for your school. MHA rate increases based on BAH increases are effective August 1 (the beginning date of the academic year).
Housing Allowance:
Benefits are only payable when the rate of pursuit is more than 50%, and the student is not on active duty. Once the training time is determined, the monthly housing allowance is paid at the nearest 10% level. For instance, if your training time is determined to be 58% as calculated above you will be paid 60% of the applicable housing allowance. If your training time is calculated to be 84% you will be paid 80% of the applicable housing allowance.
To determine the most current MHA rate for TSU, please go to the BAH Calculator and enter 37209 for the zip code.
Book Stipend:
VA pays your book money at a rate of $41.67 per credit hour for a maximum of $1000 per year. This money comes as a direct deposit to the bank account you reported to VA in your application.
---