Home >
> Graduation Instructions & FAQ
Planning to Graduate Spring 2020?   
Students who desire to participate in the ceremony must meet the following requirements:
1. Apply for graduation by the deadline date of March 15, 2020.
2. Complete the Senior Exit Exam. (Undergraduate students only)
3. Complete all required courses, test, and hours for your degree.
Frequently Asked Questions
Undergraduate Graduation Application Frequently Asked Questions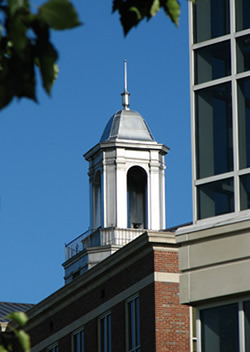 Question: I tried to apply to graduate but I got the following error message. "No curricula available for graduation application. This may be due to one of the following reasons; 1. A graduation application has already been submitted. Please select the "View Graduation Application" link at the bottom of this page to see if you have already submitted a Graduation Application. 2. Sufficient eligibility requirements (i.e., minimum G.P.A and/or minimum hours) have not been met. Please check the Graduation website for information regarding the eligibility requirements."
Answer: You are unable to apply to graduate at this time because of one of more of the following reasons:
You have already applied to graduate – to check this, click the View Graduation Application links at the bottom of the page
You have not met the minimum requirements to apply – Undergraduate GPA must be above a 2.0 and you must have earned 99 hours.  You will be unable to apply until your GPA is a 2.0 or above and/or you have completed 99 hours. 
Question: I tried to apply to graduate but I have a hold.
Answer: Select "View Holds" link at the bottom on the page for information regarding the hold. The Hold will have an office that is an "Originator", please contact that office for details regarding the hold. Once the hold has been removed, you will then be able to submit a Graduation Application. 
Question: The curriculum listed is not my current curriculum (major, minor, concentration).
Answer: If the information below is incorrect please submit a Change of Major Form to the Records Office at graduation@tnstate.edu with the Subject Line "Graduation-Change of Major". After the Change of Major form has been processed, the Records Office will contact you, then you will be able to submit your Graduation Application with the correct curriculum information. PLEASE NOTE: Submitting the Graduation Application with the incorrect information may delay the accurate awarding of your degree. 
Question: The term that I would like to apply for is not an option on the Graduation Date Selection screen.
Answer: Only terms in which students are allowed to apply for graduation are available.  If the term you would like is not an option, please select a different term.