Home >
> August Washington
August Washington
Personal Bio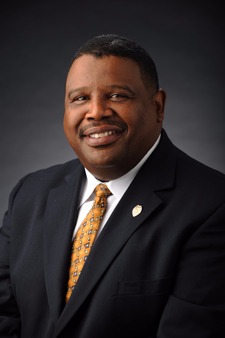 August Washington currently serves as assistant vice chancellor and chief of police for the Vanderbilt University Police Department. Washington joined Vanderbilt in July 2009. His 35-year career in law enforcement has included service at seven universities. Under Washington, VUPD has successfully broadened its scope providing comprehensive law enforcement and security services to all components of Vanderbilt including the academic campus, medical center and a variety of university-owned facilities throughout the Davidson County area, including the newly established Vanderbilt Health One Hundred Oaks.
Prior to Vanderbilt, Washington was chief of police at the  University of Tennessee-Knoxville  where he increased community involvement, developed training programs and raised the department's profile in the UT and Knoxville communities. In his four years at UT, Washington implemented a career path for the department to decrease turnover and focus on development and advancement. Other improvements included enhancements to department communications, community relations, the campus security program and community outreach. Before joining UTPD, Washington was the deputy director of safety and security for the University of Southern California.
A native of New Orleans, Washington is a graduate of the University of Louisiana, Lafayette, and earned his master's degree in criminal justice from  Grambling State University . He began his law enforcement career at  University of Louisiana , Lafayette, before working at  Portland Community College  and  Reed College  in Oregon. He worked at  Indiana State University  from 1995 to 1999. He has also taught college-level criminal justice courses and has extensive training in crime prevention, emergency preparedness and community policing.
Washington has been recognized by IACLEA, the International Association of Campus Law Enforcement Administrators, for his outstanding service and improvements to the department. He was selected the 2015 Middle Tennessee Chief of the Year by the Tennessee Association of Chiefs of Police. 
---