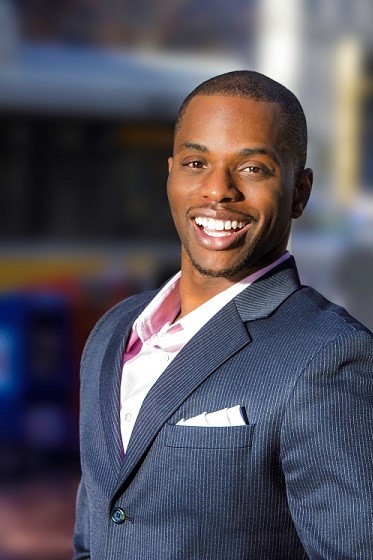 Versatile countertenor and Tennessee native Patrick Dailey has earned such awards and honors from the NAACP ACT-SO, Harlem Opera Theater Vocal Competition, and the National Classical Singer Magazine University Vocal Competition. 
Mr. Dailey made his operatic debut with Opera Saratoga as the first countertenor member of the company's Young Artist program. He is also the first countertenor admitted to Opera New Jersey's Emerging Artist Program. Operatic roles include Oberon in Britten's A Midsummer Night's Dream, Nerone in Monteverdi's L'incoronazione di Poppea, and Belize in Eötvös' Angels in America. He performs regularly with Opera Ebony, Cook, Dixon, and Young, and Harlem Opera Theater.  He has been featured artist with the Mid-Atlantic Symphony Orchestra, the Fayetteville Symphony Orchestra, Soulful Symphony, and the Baltimore Symphony Orchestra.
Mr. Dailey made his west coast operatic debut as "Satirino" in Cavalli's La Calisto with Pacific Opera Project of Los Angeles and sang the role of "Endiminone" in Queens Baroque Opera's La Calisto. He most recently debuted with Opera Memphis in their historic first baroque production of Purcell's Dido and Aeneas. Additionally, he won first place in Opera Ebony's 2014 Benjamin Matthews Vocal Competition and performed the opening invocation for the 2015  Trumpet Awards  in Atlanta, GA at the invitation of Trumpet Foundation founder and CEO, Xernona Clayton. Growing in his reputation as a scholar, Mr. Dailey was invited to the Center for Black Music Research's first annual Black Vocality Symposium to give a performative presentation entitled The Anatomy of the Black Voice: Peculiarities, Challenges, and Regional Differences. 
Recently, Mr. Dailey was young artist with the American Bach Soloists Festival, performing as an alto soloist in Bach's Mass in B Minor and other Bach cantatas. He performed as a guest artist with Early Music City in the inaugural Nashville Early Music Festival. Additionally, he was soloist at Nashville Symphony's 2015 Free Day of Music with INVERSION Vocal Ensemble and Diaspora Chamber Orchestra.
Mr. Dailey received his Bachelor of Arts degree in Music-Vocal Performance from Morgan State University in Baltimore, MD and the Masters of Music degree in Vocal Performance from the Boston University.