Home >
> Professor Elvie Williams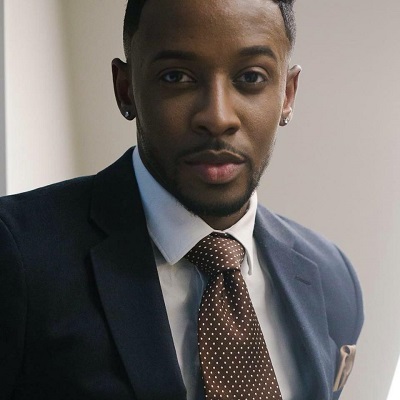 Elvie Williams, from Jersey City, NJ, Elvie is an alumnus of the world-renowned Newark Boys Chorus and featured soloist on their 2011 album Caravan. He recorded with opera stars Renee Fleming and Leslie Garrett for the British Broadcasting Corporation. He obtained his bachelor's degree in Vocal Performance from Westminster Choir College of the Arts of Rider University where he studied under renowned dramatic soprano Dr. Sharon Sweet. He received his graduate degree in Vocal Performance from Belmont University.

Other credits include Westminster Jubilee Singers, opening for CeCe Winans; performing under the baton of renowned conductors including Giancarlo Guerrero, conductor of the Nashville Symphony Orchestra; performing for the international telecast of Beethoven's: Symphony No. 9 with the Korean Broadcast Symphony Orchestra at the UN; performing in La Cenerentola, The Barber of Seville and the Pirates of Penzance with the Nashville Opera and as Basilio in Mozart's Le Nozze di Figaro with Belmont Opera.

Elvie made his Nashville regional theater debut performing the lead role of the "Youth" in the musical Passing Strange at the Street Theatre Company directed by Jon Royal. He also appeared in the musical Soul of Broadway at the Murfreesboro Center for Performing Arts and the Capitol Theatre in Lebanon, TN. Elvie is also a proud member of the Inversion Vocal Ensemble under the direction of Dave Ragland and has been a featured soloist on several of the ensembles engagements including appearances at Cheekwood Botanical Gardens and the Schermerhorn Symphony Center. In 2018 Elvie will make his equity theatre debut performing the role of Peter in Nashville Children's Theatre's production of "A Snowy Day and Other Stories" by Ezra Jack Keats. He is also set to release his highly anticipated studio album entitled "Unscripted" produced by Finish Media.
As a private vocal instructor, Mr. Williams students have performed in regional and equity theatres throughout the nation. His greatest delight is in using his gifts to perfect the gifts in others. As a servant leader, his life's mission is to simply prepare and send.
Music Appreciation
Applied Voice