Home >
> Commercial Music Program
Commercial Music Program
Studying & Performing Popular Music in a University Setting.
The Commercial Music program at TSU is first and foremost a music degree, in which students study various careers and business practices of the music industry. Upon completion of the program, students receive a Bachelor of Science degree in Music with a Concentration in Commercial Music.
Because it is a music degree, Commercial Music students study piano, music theory, music history, as well as enroll in private applied lessons, seminar, present a recital, and participate in one of the Commercial Music ensembles. The ensembles perform at local schools and various civic events throughout the Nashville area and have even performed on the Bobby Jones gospel music television show.
A unique element of the Commercial Music concentration is the option to pick one of three emphases: 
Business
, Technology, or Performance.

The Business emphasis is a business minor that is already prescribed in the school catalog. It includes information about accounting, marketing, and management.

The Technology emphasis focuses on the technical as well as musical aspects of recording and production in the modern music industry.

Lastly, the Performance emphasis requires students to study a second instrument, participate in a second ensemble, and present junior and senior recitals.

All Commercial Music students attend a required Performance Seminar class, which includes a combination of student performances and guest speakers from all areas of the music industry.

Another key element of the Commercial Music core experience is participation in the internship program. Once a student meets certain prerequisites the student is placed in the area that best meets the student's goals and talents. Commercial Music majors have interned at BMG/Sony, EMI, Integrity Music, BMI, MCA, MCG, Lyricanvas Recording Studio, Absolute Records, and at many other music related businesses.
Nashville is a major hub of musical activity and has one of the highest concentrations of musicians and studios in the nation. Many genres of music are present in Nashville, and we strive to prepare our students to be able to perform whatever style is asked of them.
---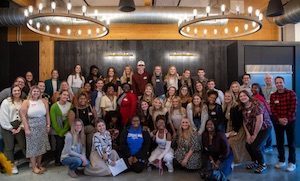 ---
For more information regarding the Commercial Music program at Tennessee State University, contact me at 
macrawford@tnstate.edu
 or call 615-963-5210. Let us help you reach your musical dreams!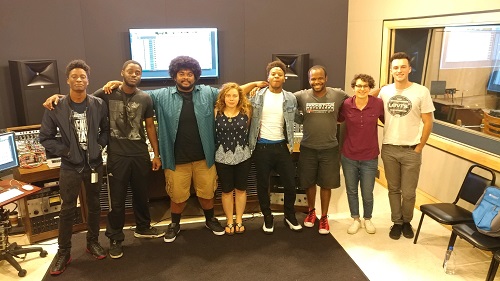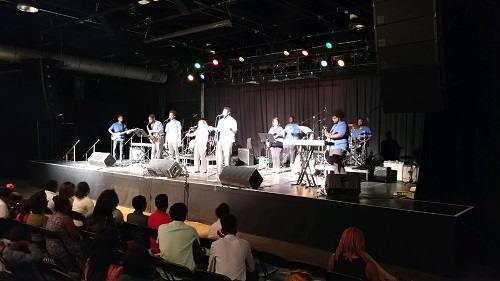 TSU students have the opportunity to perform in a variety of styles and genres as members of the Commercial Music Ensemble.



Students performing at Opry Mills Nashville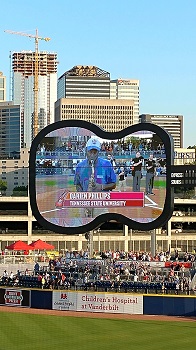 Performance at Nashville Sounds Baseball Game


The Technology emphasis focuses on the technical as well as musical aspects of recording and production in the modern music industry.
TSU's off-campus recording studio facility, MidTown Sound, is a working professional studio on Nashville's Music Row,
the center of Music City's recording and business activity.


For more information contact Dr. Mark Crawford Coordinator, Commercial Music Program
---
webpage contact: