Home >
> Prof. Ashley Crawford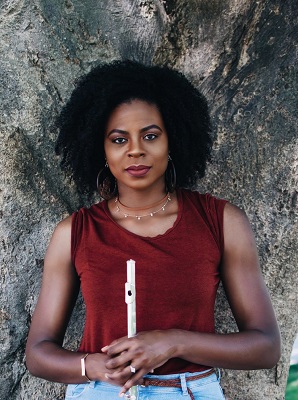 Born in Memphis Tn., Ashley Michelle Crawford is an accomplished classically-trained flutist who has studied and performed in New York, Austria, and Italy. She began playing the flute at age 10 and has been sharing her gift of music for 18 years. In 2011, she received her Bachelor of Science in Music from Tennessee State University. In 2014, she received her Master's degree in Classical Flute Performance and Instrumental Pedagogy from Belmont University. Over her course of study, she has won several awards, published two theses, and teaches music to students of various age groups.
She has performed as a soloist and member of several orchestras, chamber groups, and wind ensembles. She has served as principal flute in Belmont University's symphony orchestra and wind ensemble, the Nashville Collegiate Orchestra, and Tennessee State University's wind ensemble and Aristocrat of Bands. Today, Ashley is the Professor of Flute and Woodwind Area Leader at Tennessee State University. She is also the director of the Nashville Philharmonic Flute ensemble and is a member of the Nashville Wind Ensemble. She continues to teach privately in the city of Nashville, Tn and surrounding areas.