Electrical & Computer Engineering

Make a Difference in Society Through Smart Engineering!
The Electrical and Computer Engineering (ECE)  Department offers undergraduate and graduate degree programs leading up to Ph.D. in Engineering and Computational Sciences (ENCS). Our undergraduate program offers a Bachelor of Science in Electrical Engineering (B. S. E. E.) and a concentration in Computer Engineering under the B.S. E. E. degree.
The graduate programs offer a Master of Engineering (M.E.) degree, a Master of Science (M.S.) in CISE and a Ph.D. in Engineering and Computational Sciences. The M.E. degree offers concentrations in Electrical Engineering and Bioengineering. The Electrical Engineering concentration offers emphasis in Control Systems and Robotics, Communication Systems and Power Systems. The Ph. D. in ENCS offers concentrations in Engineering and Computational Sciences.
WHAT IS AN ELECTRICAL ENGINEER?
Engineering is the professional art of applying science to the optimum conversion of the resources of nature to the uses of humankind.

Electrical Engineers are responsible for our higher standard of living and impact every facet of human life through design & development in telecommunication and computer communication industry,  research in federal laboratories, control and robotics in manufacturing and  Electric Power and Renewable Energy
Exciting field on the cutting edge of technology for more than a century.
Electrical engineers design, develop, build and test electrical and electronic devices such as

Smartphones, Tablets, and  HD TV,  Computers
Energy and Power -Renewable Energy and Smart Grid
Signal and Image Processing and Health Monitoring
Broadcast and Communication Systems (portable music players to Global Positioning Systems (GPS))
Electronics  and Computer Hardware
Robots and intelligent control systems.

Learn the physics of electricity and magnetism; mathematics of circuits and systems; and engineering tools of analysis and design.
Training in the design and manufacture of economical and safe products that enhance the quality of life of human beings.
WHY BECOME AN ELECTRICAL ENGINEER?
Electrical/Computer Engineering graduates command higher salaries and hold the largest percentage of the engineering workforce (294,000 jobs in 2010) (Source: Bureau of Labor Statistics)

Electrical Engineers contribute to efficient energy and make a difference in life and society

TSU ECE graduates work for major and small companies including Boeing, Raytheon, Lockheed Martin, Intel, TVA, Bell South, and Nashville Electric .
Increasing demand for electrical engineers to develop smart grid communications equipment (ex. 4G LTE for Verizon, AT&T, Sprint, etc), environmentally friendly energy, and consumer electronics products (ex. Smart phones and Tablets)

ECE graduates are sought out and have the opportunity to pursue graduate study in other fields such as




Medical degree
Law degree
MBA

 Electrical Engineers work in all kinds of environments

Research
Teaching
Manufacturing
Private consulting
Graduate school


 
Electrical Engineering and Computer Engineering students at Tennessee State can be eligible for a number of scholarships.
CAREER OPPORTUNITIES
Graduates of our Program are qualified for the following careers:
Computer communication and network industry.
Electric power utilities.
Image, signal processing, and health monitoring
Electronics and digital manufacturers.
Consulting defense and industry.
Pursue Graduate school (

20% - 30%

go for Masters and Ph. D)
TSU Electrical Engineering
Happy New Academic Year 
Electrical Engineers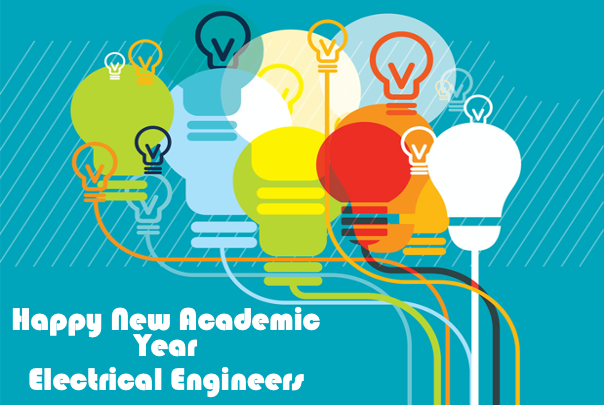 Careers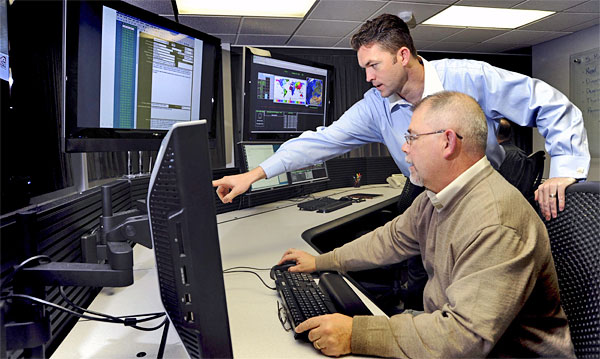 Cyber Security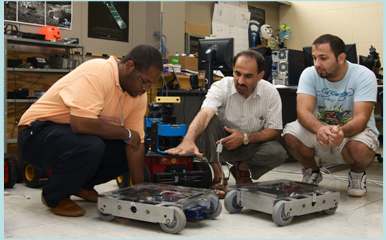 Robotics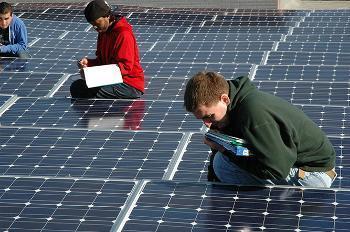 Renewable Energy