Home >
> New Hire Orientation - Equal Employment Opportunity & Affirmative Action
Equal Opportunity & Affirmative Action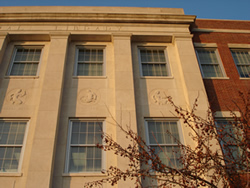 The Equal Opportunity & Affirmative Action (EO/AA) Office ensures that the University complies with federal and state laws and regulations regarding equal opportunity and affirmative action. The University promotes and ensures equal opportunity for all persons without regards to race, color, religion, sex, age, national origin, disability, or veteran status.
Within the next few weeks, you will receive via email an invitation from the EO/AA Office to attend TBR (TN Board of Regents) mandatory training:
Sexual Harassment/Respectful Workplace Employee



Title VI (Anti-Discrimination)
Once you have completed the listed training, confirmation will be sent to the Office of Human Resources to be added to your personnel file.
For information on the EO/AA Office, visit their  website .
---
webpage contact:
The Office of Human Resources