Home >
> Richard Browning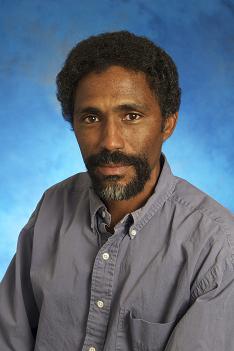 Richard Browning, Jr.
Professor, Animal Science
Department of Agricultural and Environmental Sciences
College of Agriculture, Human and Natural Sciences

Contact Information:

Office Location:  202-D Farrell-Westbrook Bldg
Lab Location:  210 Farrell-Westbrook Bldg
Office Telephone:  615-963-5837
Lab Telephone:  615-963-5867
FAX:  615-963-1557
Email:  rbrowning@tnstate.edu
Website

Research Areas:
Physiology and Genetics in Beef Cattle and Meat Goats

Selected Publications:
Browning, R., Jr., M. L. Leite-Browning, and M. Byars, Jr. 2010. Reproductive and health traits among Boer, Kiko, and Spanish meat goat does under humid, subtropical pasture conditions of the southeastern United States. Journal of Animal Science doi:10.2527/jas.2010-2930.

Browning, R., Jr. 2008. On-Farm Performance Testing for Meat Goat Herds. Outreach Bulletin #MGB 701.1. Tennessee State University, Nashville. 4 pp.

Browning, R, Jr. 2004.Effects of endophyte-infected tall fescue on indicators of thermal status and growth in Hereford and Senepol steers. Journal of Animal Science 82:634-643.

Extension:
Genetic management and decision-making through breed evaluation and doe herd performance testing in meat goat enterprises.

Teaching:
AGSC 3450 Beef Cattle Production and Management
AGSC 4440 Physiology of Reproduction

Education:
BS (1989), Agriculture – Prairie View A&M University
MS (1992) and PhD (1994), Physiology of Reproduction – Texas A&M University
Date joined staff:  1994
Contact Information:
Office Location:  202-D Farrell-Westbrook Bldg
Lab Location:  210 Farrell-Westbrook Bldg
Office Telephone:  615-963-5837
Lab Telephone:  615-963-5867
FAX:  615-963-1557
Email:  rbrowning@tnstate.edu
website

Research Areas:

Physiology and Genetics in Beef Cattle and Meat Goats

Selected Publications:

Browning, R., Jr., M. L. Leite-Browning, and M. Byars, Jr. 2010. Reproductive and health traits among Boer, Kiko, and Spanish meat goat does under humid, subtropical pasture conditions of the southeastern United States. Journal of Animal Science doi:10.2527/jas.2010-2930.
Browning, R., Jr. 2008. On-Farm Performance Testing for Meat Goat Herds. Outreach Bulletin #MGB 701.1. Tennessee State University, Nashville. 4 pp.

Browning, R, Jr. 2004.Effects of endophyte-infected tall fescue on indicators of thermal status and growth in Hereford and Senepol steers. Journal of Animal Science 82:634-643.

Extension:

Genetic management and decision-making through breed evaluation and doe herd performance testing in meat goat enterprises.
Teaching: 

AGSC 3450 Beef Cattle Production and Management
AGSC 4440 Physiology of Reproduction
Education:
BS (1989), Agriculture – Prairie View A&M University
MS (1992) and PhD (1994), Physiology of Reproduction – Texas A&M University
Date joined staff:  1994
---
webpage contact: