Commencement

---
Student Details
Fall 2022 Degree Completion
Fall 2022 degrees will be posted to the academic transcript on Friday, December 23, 2022. 
The diplomas will be mailed on Friday, January 6, 2023. 
Summer 2022 Degree Completion
The diplomas were mailed on Friday, September 2, 2022. 
---
Archived Ceremonies
---

TSU's Commencement Service may be viewed LIVE via the above player on the day of the event.
---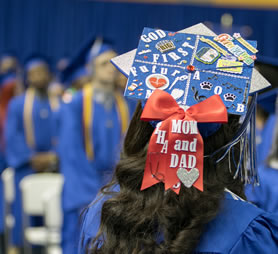 Celebrate TSU's Achievements. Give a gift today.