Marc Mazzone

Associate Professor
Department of Languages, Literature and Philosophy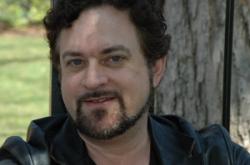 320 Humanities
615-963-5727
mmazzone@tnstate.edu
BIO
Marc Mazzone is a tenured Associate Professor of English at TSU. An alumnus of Williams College, he earned a Medieval Studies Certificate in the prestigious medieval program at Indiana University-Bloomington, but did his doctoral work in 17th- and 18th-century satire. In 1997, he was awarded an NEH Grant with the Aston Magna Academy, an interdisciplinary group of scholars and performers at Yale University, studying the culture of early Georgian England. During that summer, he began to focus his academic career on the two great loves of his life—theatre and dogs.
His work on animals in the 18th century has appeared in published form and at various local, national, and international conferences. Much of that work had been informed by a desire to bring his experience in training dogs (his Beagle Ellie and his Airedale Becket are highly-ranked national Agility Dogs) with his academic work. He has explored the ways that the dog-human relationship in the 18th century help create ideas about patriotism, the unsteady relationship between dogs as heraldic symbols and dogs as agents of (actual) destruction, and the importance of companion animals in the development of humanitarian sentiment. Always that work has been supported by long and careful experience with actual dogs.
But it is the theatre and the world of performance that has claimed most of his attention in recent years. A lifelong performer, his experience with Aston Magna of producing and acting in Henry Fielding's plays at Yale refocused Marc on the theatre. Now at TSU, he teaches Drama and Film. His approach to these courses emphasizes their viability as living, interdisciplinary art forms rather than occasions for mere narrative, linguistic, or antiquarian interest. As with his work on dogs, experience in the creative and productive aspects of theatre underpins theoretical and academic concerns.
That experience has been wide ranging in recent years. Film credits include featured roles in The Crusader and Blind. In theatre, his work has ranged from classical drama to modern musicals. Musical theatre audiences have seen him as John Adams in 1776, as well as featured roles in Man of La Mancha, Guys and Dolls, and Lucky Stiff. Recent dramatic roles include Lopakhin in The Cherry Orchard, John in David Mamet's Oleanna, O'Brien in 1984, and Boyd Middleton in Lanford Wilson's Book of Days. His numerous Shakespearean credits include the title roles in Richard III and Macbeth, Claudius in Hamlet, Autolycus in The Winter's Tale, Sir Toby Belch in Twelfth Night, and (in the same year!) both Benedick and Leonato in Much Ado About Nothing.
---
August 2011
---
webpage contact:
Languages, Literature, and Philosophy