University Ambassadors
Interested in Representing TSU?
Do you have what it takes to represent TSU in a positive light to incoming first-year students? Our University Ambassadors take pride in serving the university by: 
Offering new students guidance for navigating their first year
Providing customer service to families and supporters of new students
Being a positive role model to new students as they are establishing or enhancing their identity
Becoming a campus resource that is familiar with facilities, services, and processes
Engaging new students in innovative ways throughout the course of NSO
Supporting various first year student programs throughout the school year
and More!
Be sure to check back in the spring for updates on how you can become a University Ambassador.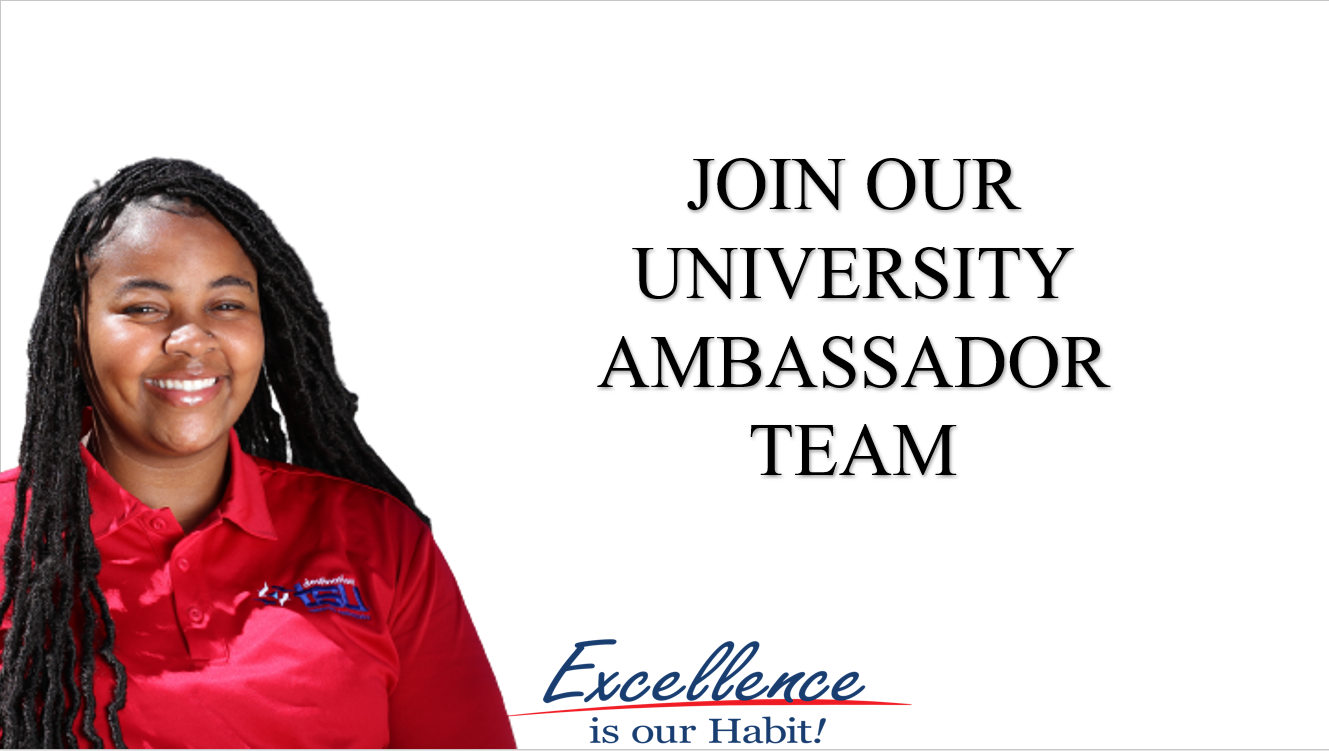 ---