First Year Experience
Helping You Navigate Your 1st Year!
Welcome TSU27!
The Office of First Year Experience is a place for all first-time freshmen on the campus of Tennessee State University. We belieive that student engagement is a key component of student success so we offer programs, events, and intiatives catered to the unique needs of freshmen. Check out our fall 2023 recap here! Be sure to visit us in the Student Success Center Suite 103 or schedule a visit with our Student Development Specialist. 
First, Who is Considered a First-Year Student at TSU?
First-year students at TSU are students who have never attended college before or have less than 12 transferable credit hours, and have a high school diploma or GED. First-year students are new college students pursuing an undergraduate degree.
---
Dec 4- 8: Final Examinations
Dec 9: Commencement
Dec 22- Jan 1: Holiday Break - University Closed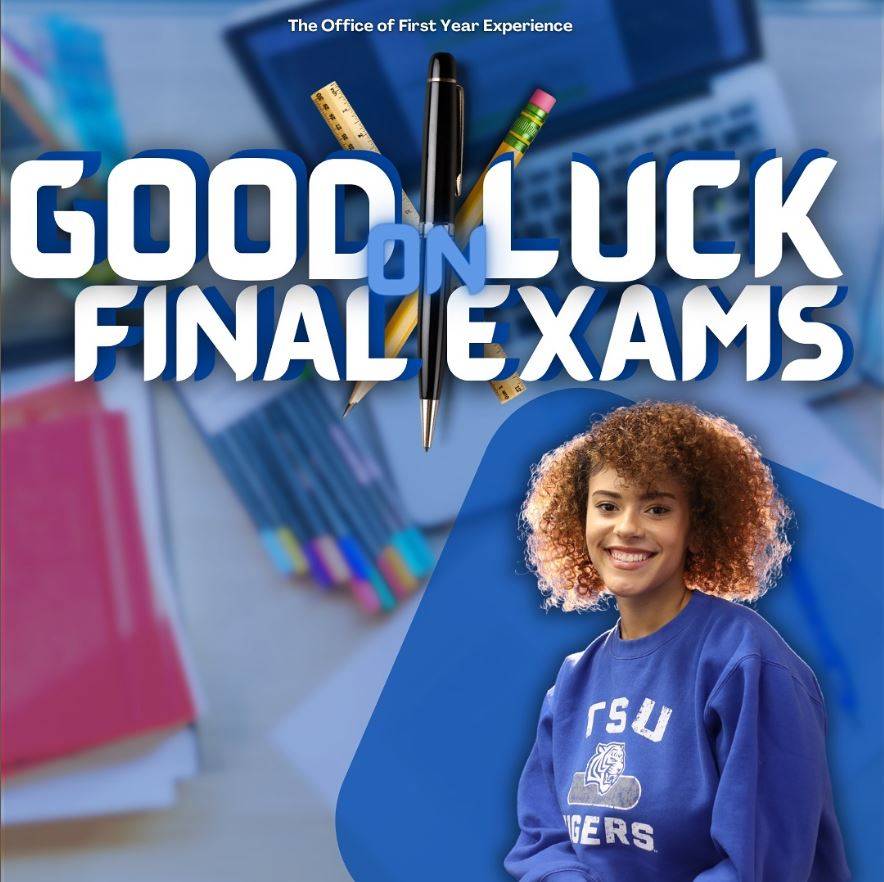 Tennessee State University
---