Home >
> Pre-College Summer Programs
Pre-College Programs
2021 National Summer Transportation Institute – N.S.T.I.

The objectives of NSTI are to improve STEM skills, provide awareness to high school students about transportation careers, and to encourage them to consider transportation-related courses of study in their higher education pursuits. Students selected for this program will participate in enrichment and preparatory coursework in computing, mathematics and physics and will cover different aspects of transportation (AIR, LAND, and SEA). Activities will include hands-on labs, field trips and presentations by various professionals working in transportation related fields. There is no cost; this program is administered by the Tennessee Department of Transportation (TDOT) and funded by the Federal Highway Administration.
Contact Information: Director of NSTI, Dr. Armwood-Gordon, carmwood@tnstate.edu
Program Details:
The program is 2 weeks long. There will be 2 identical camps one in person and one virtual.
In-Person Camp (June 14th -June 25th ,2021) (rising 10th-12th graders)

8am-5pm, Monday-Friday (Non-residential)

Tennessee State University(TSU) main campus

Virtual Camp (July 12th-July 23rd ,2021) ( rising 9th-12th graders)

8am-5pm, Monday-Friday

Via Zoom
Application Requirements:
Complete online application (see link below)

Official high school transcript

Official ACT/SAT/PSAT scores

One page essay describing your career objective(s), interest in transportation, and how NSTI can assist you in reaching your goals. Your Essay must be typed, in pdf format and cannot exceed one page.

Counselor and Teacher recommendation letters emailed to director directly from recommender. Recommendation Form
Use Link or QR Code for Application: TSU NSTI Online Application Summer 2021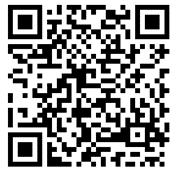 New Application Deadlines:

In-Person Camp Applicants: June 2nd, 2021 by 11:59pm CST
Virtual Camp Applicants: June 18th, 2021 by 11:59pm CST
Engineering Concepts Institute- E.C.I.
2021 Program Cancelled
Eligibility:  2020 Graduating High School Seniors (Note:  To be considered, students must have a 2.7 or higher cumulative GPA and successful completion of Pre-Calculus or Calculus)  
Application Deadline: N/A
Pre-Experience Program to Stimulate Interests in Engineering- P.E.P.S.I.E.
2021 Program Cancelled
Eligibility:  Rising 9th – 11th Grade Students
Application Deadline: N/A
---
For more information, write the College of Engineering
Tennessee State University
3500 John A. Merritt Blvd., Nashville, TN 37209, or call (615) 963-5401.