News
Celebrate With Us | Join Us!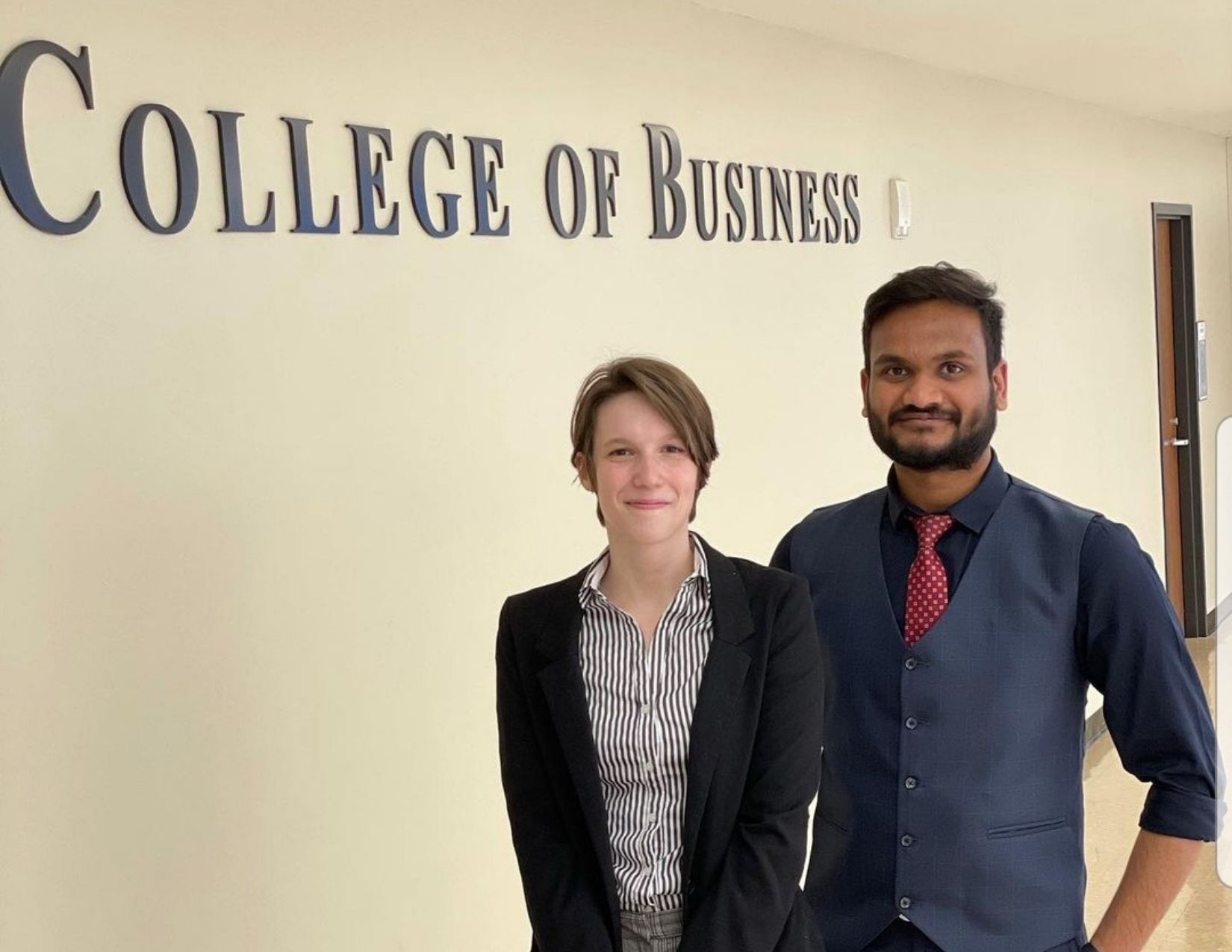 Charlotte d'Arras (left), Sumit Aggarwal (right) and Natalie Cooper (not pictured)
Congratulations to the Tennessee State University, College of Business, 2021 Case Competition Team! 
Each year, 5 minority serving institutions are selected to compete at the national ISM "Impact" conference. Each team is given a case developed by the A.T. Kearney organization. They have one month to analyze the case data and develop a presentation that includes their solution and recommendations associated with the case.  The teams then compete for a cash award and bragging rights for the next year. The TSU team did an outstanding job competing in the competition!
This year's ISM "Impact" conference attended by top Supply Chain Management Industry Leaders for major U.S. and Global companies, was held virtually via zoom.
The TSU team was made up of Supply Chain Management MBA and Undergraduate students:  Charlotte d'Arras (MBA), Sumit Aggarwal (MBA) and Natalie Cooper (Senior). The SCM Program Coordinator, Tiffanie Harris, said "They did a tremendous job of representing TSU and proving that we have a strong and globally competitive Supply Chain Management program and some of the most outstanding students in the country. We could not be more proud of their success!"  

---