Home >
> A Message from the Dean
A Message from the Dean
Welcome to the College of Business at Tennessee State University!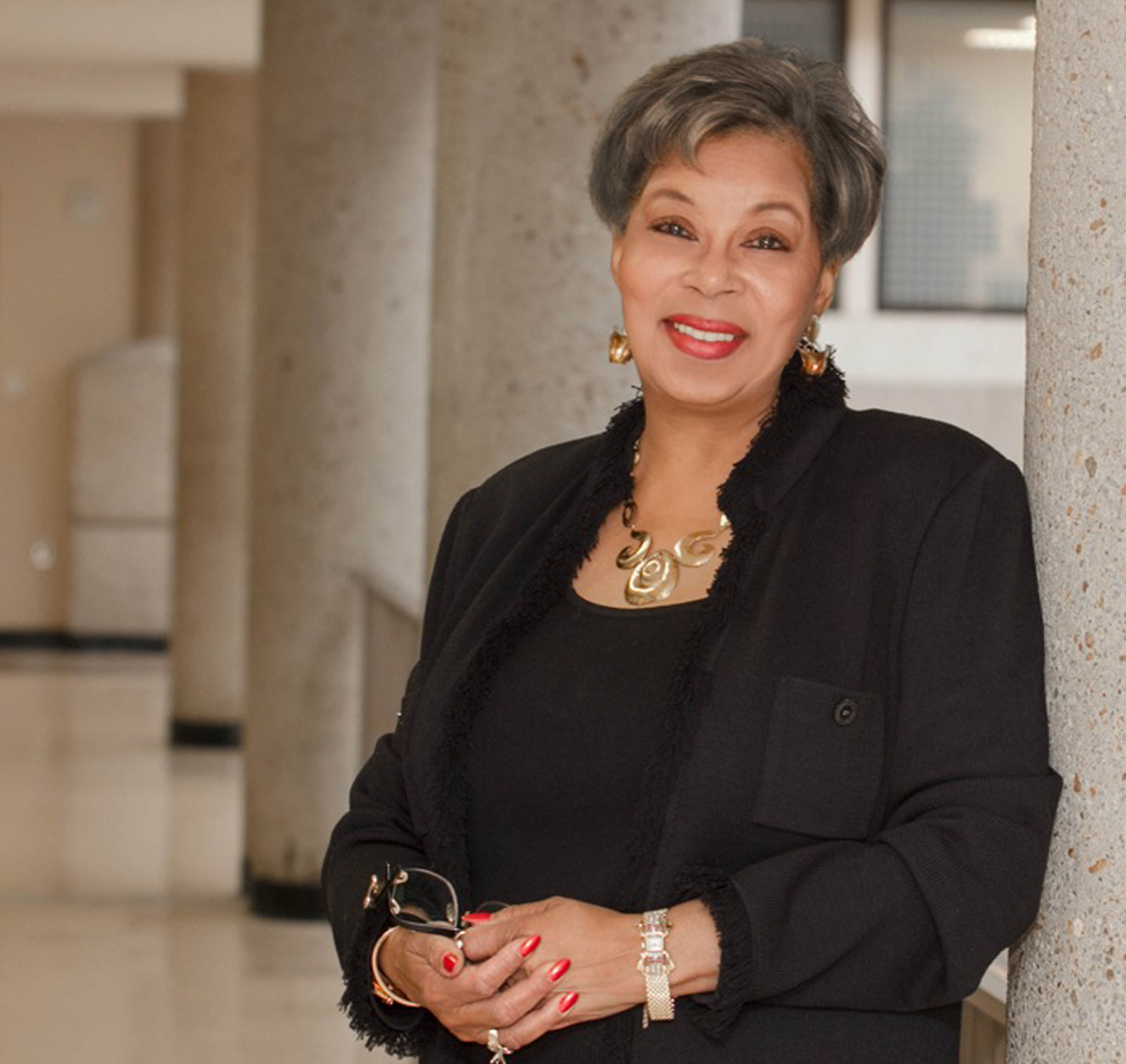 The College of Business is uniquely positioned in the heart of downtown Nashville as a strong, robust, and expanding educational, entrepreneurship, and research engine, positively impacting the entrepreneurial and economic tapestry of Nashville, the State of Tennessee, and the world. Through innovative teaching, research focused on contemporary business concepts, and a culture anchored by a commitment to service and life-long learning, the college's undergraduate and graduate students are prepared by a dedicated and culturally diverse faculty for global economic success.
TSU's College of Business was the first business school in Nashville to earn dual accreditation from the most prestigious accrediting body for business schools in the world, the Association to Advance Collegiate Schools of Business (AACSB International). The College is proud of its internationally recognized faculty, all holding doctorate degrees who have published more than 400 scholarly works within the past 5 years.   The College also has two distinguished endowed chairs of excellence and is embraced by global corporate leaders who serve on 7 College advisory boards.
The COB's nationally recognized academic programs attract students from throughout the state and beyond.  Approximately 1100 students from 24 States and 10 Countries have selected TSU's College of Business as their business college of choice.  Undergraduate students pursue the Bachelor of Business Administration Degrees and may major in Accounting, Business Administration, Business Information Systems or Economics and Finance.  They have the opportunity to enjoy varied concentrations including our nationally recognized Supply Chain Management concentration and new concentrations in Hospitality & Tourism Management and International Business. 
At the graduate level, the general Master of Business Administration (MBA) is offered along with the MBA with concentrations in Accounting, Management of Information Systems, Finance, and Supply Chain Management.  The College also offers an Accelerated and Executive format of the MBA.  Graduate students enjoy the prestige of matriculating in the oldest and most seasoned Master of Business Administration program offered in Nashville, having commenced in 1970.  
Students have the opportunity to learn about financial markets in our state-of-the-art Financial Trading Center with their academic experience further enriched with opportunities to develop leadership capabilities, participate in global experiential learning opportunities, and engage in a wide range of professional enrichment activities.
The College of Business is here to serve you; with the support of the faculty, business community, staff, and alumni, we offer you a phenomenal educational opportunity. 
Dr. Millicent Lownes-Jackson
Dean 
---