Home >
> Accelerated Degree
Accelerated Programs
Start Your Career Early!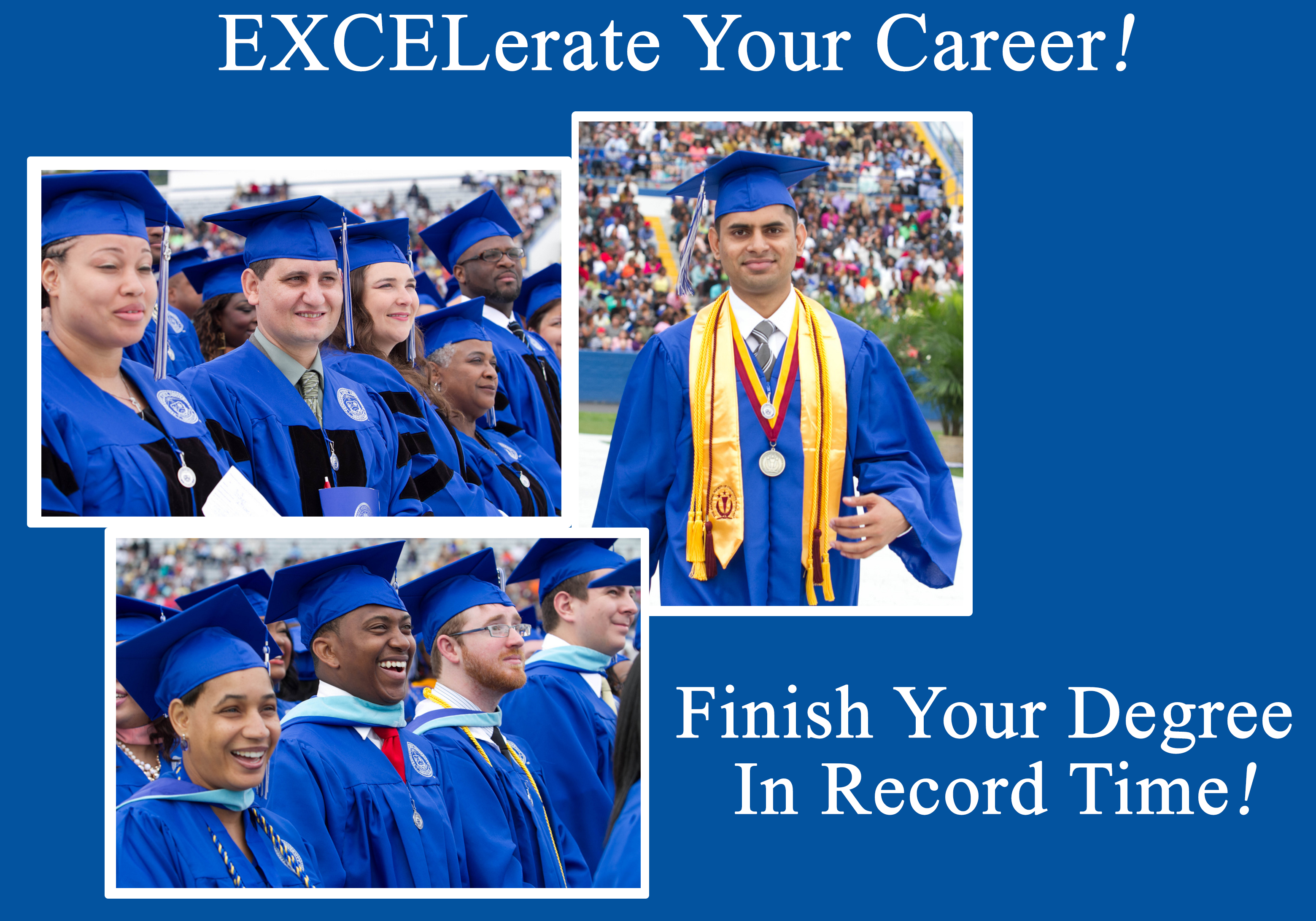 Accelerated.
Affordable.
Going back to school is a smart economic decision and can be a big commitment. In the short term, it may involve some sacrifice of time and money, but the long term payoff is worth the commitment.

Accelerated degree programs are designed for students who would like:
a quality education,
in a short amount of time,
and with more flexibility.
The Accelerated Bachelor's Degree Completion Program is designed for students with previous college credit who want to:
transfer credits,
accelerate their degree timeline,
and earn their Bachelor's degree at an affordable cost.
If you have an associate's degree - or close to 60 credit hours, that qualification can be applied toward an accelerated Bachelor's degree at Tennessee State University.

With courses competitively price at $287 per credit hour,  the accelerated student can complete a Bachelor's degree in as little as 18 months.*
Accelerated Degree Programs
The following accelerated degrees are currently being offered and more academic degrees will be available in the near future:

Health Care Administration and Planning (B.S.) 
Urban Studies (B.S.)
*Completion depends on the number of hours transferred in and full participation in the cohort.
---
For More Information Contact:

Office of Student Support Services for Adult and Distant Learners
Tennessee State University - Avon Williams Campus
330 Tenth Avenue North - Third Floor Suite 331 
Nashville, TN 37203

Phone: 615-963-7001 voice or 877-881-0011 toll free
Email:adultstudentsupport@tnstate.edu
---