Home >
> Tennessee State University Alumni Welcome Center
Alumni Welcome Center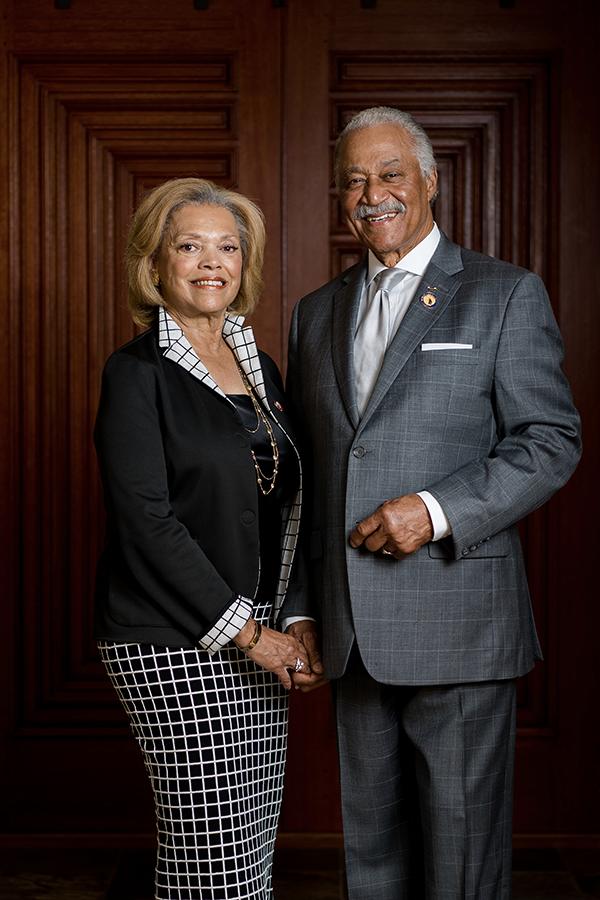 The Alumni Welcome Center will serve as a permanent home for Tennessee State University's more than 60,000 alumni. Located on the corner of John A. Merritt Boulevard and 31st Avenue, the proposed $3.78 million, 10,773 square-foot facility will include multi-use meeting and gathering spaces as well as offices and creative workrooms for hosting a variety of educational and entrepreneurial programs. The great room and café will provide opportunities for social and civic interactions, and areas for displaying alumni achievement and University history. The rooftop terrace and observation deck will offer inspirational views of campus for generations to come.
Plans for the new alumni center began in 2019 with a lead gift of $1,000,000 from graduates Amos and Brenda Otis. This Center will be the first privately funded building gifted to Tennessee State University. The Otis's are partnering with the TSU Foundation in raising additional private gifts to support the creation of a space where alumni, students and the greater community can engage in collaborative through, relevant work and meaningful service.
Amos "Scoe" Otis is the Founder, President and CEO of SoBran, Inc. SoBran, Inc. was established in 1987 and specializes in Bioscience, Logistics, and SafeMail® for government and commercial clients, both national and international. Mr. Otis also serves as the Vice Chairman for the Tennessee State University Foundation Board. Ms. Brenda Wills Otis is a retired, broadcast television production and management professional with work at ABC, CBS and NBC affiliates, in the PBS system, and was one of three broadcast veterans to create BET News.
Naming Opportunities
| | | | | |
| --- | --- | --- | --- | --- |
| Opportunity | Square Footage | Quantity | Gift Amount | Status |
| Roof Top | 1,684 | 1 | $500,000 | Available |
| Banquet Hall | 1,496 | 1 | $400,000 | Available |
| Outdoor Terrace | 1,500 | 1 | $400,000 | Available |
| Observation Terrace | 946 | 1 | $300,000 | Available |
| Entry Terrace | 600 | 1 | $200,000 | Available |
| Alumni Board Room | 225 | 1 | $150,000 | Available |
| Executive Offices | 120 | 2 | $100,000 | Available |
| Café | 145 | 1 | $100,000 | Available |
| Open Work Space | 221 | 1 | $75,000 | Available |
| Monument Wall | 134 | 1 | $75,000 | Available |
| Entry Hall | 142 | 1 | $50,000 | Available |
| Admin Reception Area | 108 | 1 | $50,000 | Available |
| Alumni Staff Offices | 75+ | 6 | $40,000 | Available |
| Break Area | 94 | 1 | $30,000 | Available |
| Display & Recognition Hall | 94 | 1 | $30,000 | Available |
| Outdoor Space & Landscaping | N/A | 1 | N/A | Named |
| Family Legacy Donor Wall | N/A | List 5 names | $10,000 | Available |
| Bench | N/A |   | $5,000 | Available |
| Alumni Legacy Wall | N/A | Per Person | $2,500 | Available |