Home >
> New Hire Orientation - Handbook / Who's Who in HR
Who's Who in HR / Employee Personnel Handbook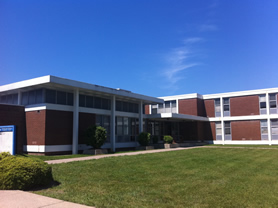 Please Acknowledge you've had the opportunity to review the online New Hire Orientation for Tennessee State University
The Office of Human Resources and its team exist to support, honor and value the University's most important resource, its PEOPLE. Led by Associate Vice President Linda Spears, the team consists of talented professionals experienced with the essential tools to attract, develop, motivate and retain a diverse workforce within a supportive environment at Tennessee State University. The Office of Human Resources emphasizes courteous, professional service, and a commitment to excellence, innovation, and integrity.
Click here for the Employee Personnel Handbook  for information about:
University Policies & Procedures
University History
Annual Leave, Sick Leave, Etc.
Educational Assistance
Longevity
Etc. 
Please familiarize yourself with the Human Resources website, and please contact us for all of your management and human resources needs. 
---
webpage contact: