Ann-Marie Rizzo, Ph.D.
---
Professor and Director, Institute of Government
Department of Public Administration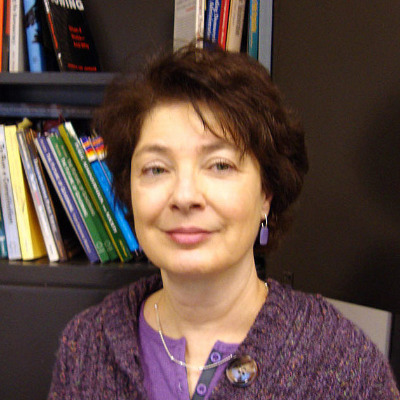 arizzo@tnstate.edu | phone 615-963-7250 | fax 615-963-7245
office | Avon Williams Campus, 4th Flr., Suite F
mailing address | TSU Dept. of Public Administration
330 10th Avenue N Box 140
Nashville TN 37203-3401
---
courses | education |  bio | cv
PADM 6210 Seminar in Public Administration (MPA)
PADM 6240 Seminar in Personnel Management
PADM 6310 Seminar in Organization Theory (MPA)
PADM 7000 Theory & Practice of Public Administration (PhD)
PADM 7310 Public Organization Theory (PhD)
PhD in Social Science, Syracuse University
MA, Political Science
Dr. Rizzo teaches organization theory, administrative ethics and public policy. Research interests include moral reasoning of public administrators and public administration education. As a graduate student at Syracuse University's Maxwell School, Dr. Rizzo became interested in the fall-out from Watergate. That bellwether event spurred her research interest in ethics in public service, the moral development of public servants and government reform efforts. In general terms she has been interested in the question of how public sector managers attempt to resolve moral issues when confronted with ethical dilemmas and how to improve their ethical choice making.
Dr. Rizzo has co-authored two books and published articles in refereed journals on public sector ethics, women in management, public administration education, and organizational and management development. Journals include Public Integrity, Administration and Society, Praxis: The Journal of Administrative Theory and Practice, American Review of Public Administration, Public Personnel Management, the Journal of Public Administration Education, Teaching Public Policy, Exchange: The Organizational Behavior Teaching Journal, the Southern Review of Public Administration, the Journal of Politics, Public Policy. She has also published book reviews and essays in the Journal of Politics, Social Change, Bridging the Gap and Public Integrity. She has contributed several dozen conference papers to regional, national and international conferences.
Dr. Rizzo consults on public service ethics. She has consulted with organizations such as Florida Power and Light, American Bankers Insurance Group, the Los Angeles Department of Water and Power and the Tennessee Community Corrections Association. Dr. Rizzo currently serves on the Board of Directors of the Lupus Foundation of Tennessee, Kentucky and Alabama.
---
webpage contact:
College of Public Service and Urban Affairs