College of Public Service
We Educate Leaders and Scholars Who Serve
Our mission is to educate, socialize and serve students and employers of nonprofit, healthcare and urban organizations by: [think] providing educational programs that build skills in knowledge of social work, urban affairs, public administration, and leadership; [work] conducting scholarly and applied research activities supportive of these educational purposes; and [serve] consulting and applying research and knowledge of social programs. 
---
Michael Harris, Ph.D.
Dean and Professor, College of Public Service
615-963-7201
Email me
Cara Robinson, Ph.D.
Interim Department Chair and Assistant Professor, Department of Social Work and Urban Studies
BSSW Social Work; Child Welfare Certification; MSW MTC; BS Urban Studies; minor Nonprofit Management and Leadership
615-963-7243
Email me
Rodney Stanley, Ph.D.
Department Chair and Professor, Public Administration
MPA; PhD Public Administration; MPS; Graduate Certificates in Nonprofit Management; Healthcare Planning and Administration; Public Policy; and Executive Leadership
615-963-7241
Email me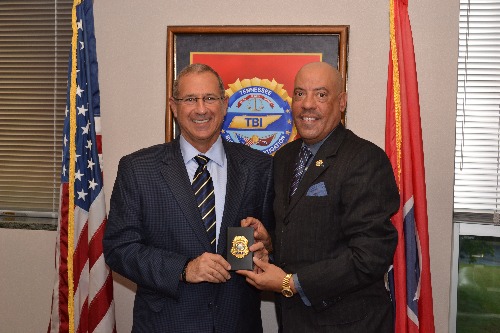 Dean Michael Harris' accomplishments are being featured by Gerry Dick, host of the news show "Inside INdiana Business," including his appointment as a consultant to the Tennessee Bureau of Investigations (TBI) by Director Mark R. Gwyn. Director Gwyn of the TBI stated that, "We have worked with Dean Harris for over two years and know that his expertise and experiences bring an added value to the TBI."   Dean Harris was interviewed on Gerry Dick's news show in 2010 (photos).