Youth Active and Media Savvy
Launching a Legacy of Health Empowerment     
Enrolling 2016 Summer Camps!

Camp Session:
Monday - Thursday
July 11 – 28, 2016
  Youth Active and Media Savvy (YAMS)
Summer Camps
The YAMS Summer Camps are Monday through Thursday, 8:30 am to 4 pm. 
Participating youth will learn and engage in activities that promote:
Critical Thinking Skills
Self-Esteem
Healthful Decision Making
Healthy Meal and Snack Preparation
Physical Activities
YAMS aim is to equip African American youth with the knowledge and awareness to make better health and wellness choices.
Breakfast, lunch and two snacks are provided daily.  Campers receive food safety and preparation lessons before preparing and cooking their lunches.  All meals provided are healthy, nutritious, and meatless.  YAMS camp meals and snacks emphasize increasing whole grains and calcium intake, while limiting added sugar, fats, including trans-fats, and salt.  Daily meals are designed to contribute at least 5 daily servings of fruits and vegetables.  
Each day, campers partake in at least 60 minutes of physical activity a day, engage in cultural and self-esteem empowering activities in gender-specific social circles, and take field trips to a grocery store, television and radio stations, and the Tennessee State University Challenge/Ropes Course at the Agriculture Research and Education Center in Ashland City.
Youth receive lessons on how to think critically about media and advertising.  Lessons and activities are designed to make youth more conscious of how media influences diet and health.  Youth create and present various forms of media and artistic expression (i.e. posters, songs, raps, poems, and videography) to their peers during camp about advertising, healthy habits, the YAMS summer camp, and positive self-esteem building through affirmations.  The influence of media affects our food choices.  Are you choosing wisely?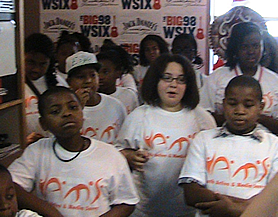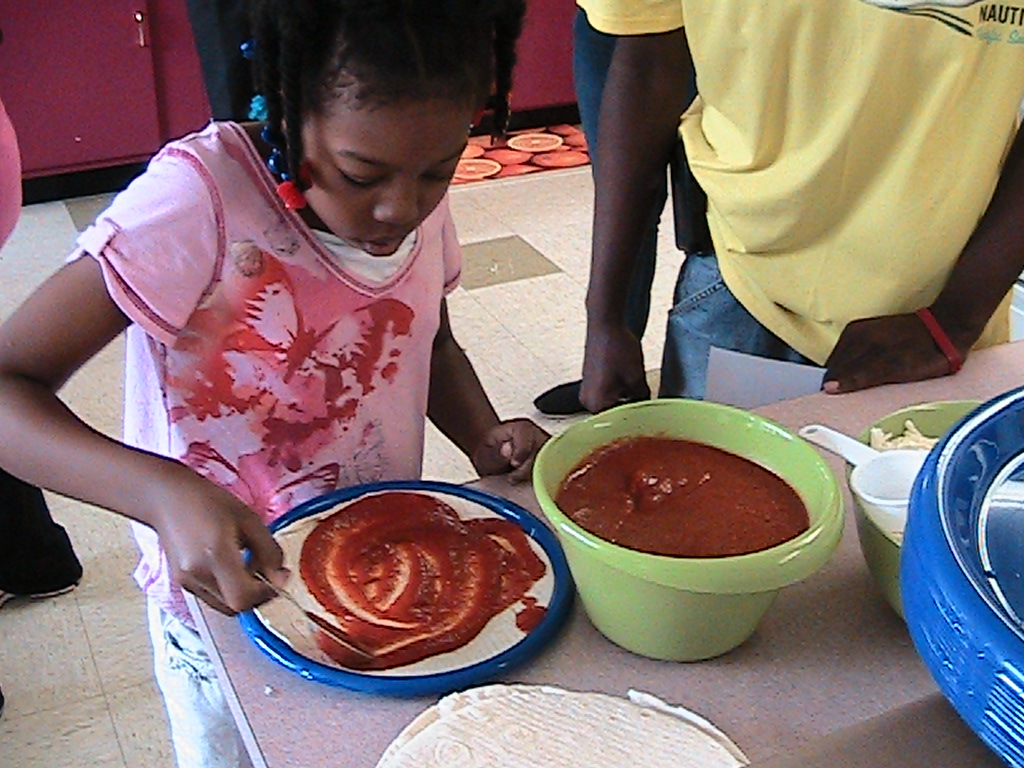 Participants prepare their lunches and receive food safety and preparation lessons. 
       
Participants go on grocery store scavenger hunts.