POTUS Fellowship Program
Graduate Fellows and Scholars
Strengthening Graduate Studies Through Excellence In Education and Research

The POTUS Fellowship Program emphasizes preparation, matriculation, and completion of graduate-level Science, Technology, Engineering, and Math (STEM) programs at Tennessee State University (TSU). The program attempts to address the global need to increase African American representation in the STEM disciplines. We use best practices that have been effective in supporting the success of African American graduate students in STEM. The program supports the following disciplines: Biological Sciences, Biology, Engineering, Physical Therapy, Chemistry, Occupational Therapy, and Agricultural Sciences.
STEM Fellows (Doctoral) and Scholars (Master) serve as research and teaching assistants, produce scholarly works, and engage in professional development opportunities. The Fellowship benefits include:
Full Tuition (Fall, Spring, Summer)*
A monthly stipend ($3,000.00/month for Fellows & $2,600.00/month for Scholars)*
Travel to professional conferences*
Increased academic enrichment
Faculty and peer engagement
Professional development
Financial assistance for textbooks*
Research supplies*
Faculty mentoring
*Total estimated value is $50,000.00/year
Monthly stipends are paid directly to Fellows and Scholars; however, all other funds are applied to their university accounts.
This support provides opportunities that will empower the Fellows and scholars to excel in their academic programs at TSU. Ultimately, the program seeks to challenge them to take on leadership roles in their academics and chosen careers.
Fellows and Scholars are held to a high level of expectation. They are expected to perform beyond the minimum to ensure their place among the leaders of tomorrow.
Brochure Updated 09/2023
---
Testimonies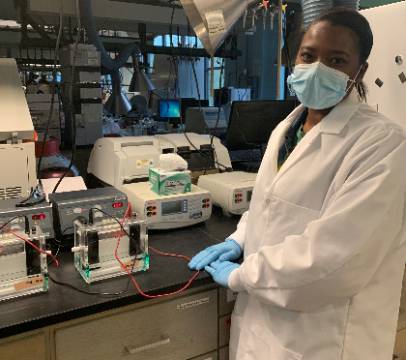 "The fellowship has enhanced my research abilities through the availability of materials. Every semester, fellows are able to order materials that are beneficial to their projects. My project utilizes primary antibodies. These primary antibodies are expensive and average around a cost of $400 per 1 mL vial. These materials are vital for the completion of my project and in part due to POTUS, I have never lacked the supplies needed."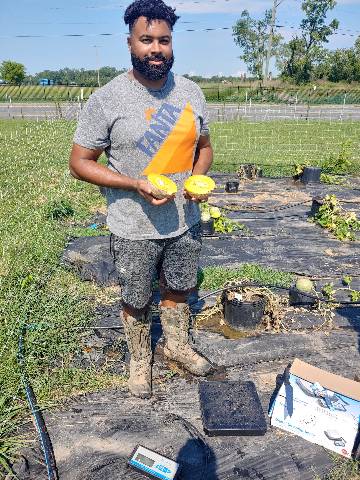 ZaDarreyal Wiggins, Biology Fellow
"The fellowship has helped me achieve my personal goals by allowing me to pursue and come so close to becoming the first PhD graduate in my family. It would my parents and my family proud to accomplish this goal. On a professional level, this fellowship has opened my eyes with opportunities to grow my employment value. Being able to present at conferences and having the modern day resources to complete my research has allowed me to learn and improve on various techniques and skills needed in the job market."
---