Admission Requirements
RN to BSN
Bachelor of Science in Nursing Program
The Nursing Programs at Tennessee State University (TSU) are limited enrollment programs based on faculty and clinical resources.  Admission to the Bachelor of Science in Nursing Programs is competitive.  The composition of each class reflects the diversity of the applicant pool. An applicant does not have to be admitted to TSU prior to the submission of an application. However, the applicant must be fully admitted to TSU in order to be offered admission to the BSN Program.
ADMISSION REQUIREMENTS
1.  Officially admitted to Tennessee State University
2. A current unencumbered Registered Nurse license
3. An overall GPA of 2.5 on a 4.0 scale at the end of the semester prior to application submission.
4. Completion of 60 credit hours of lower-division courses including general education courses
5. Proof of satisfactory health examination, current American Heart Association Healthcare Provider BLS training, immunizations, titers, tuberculosis screening, a national criminal background clearance, 10-panel urine drug screen, and professional liability insurance of $1,000,000/$6,000,000 (required for clinical practice), and basic health insurance. Any new requirements from clinical agencies will be listed in the admission letter to the student. All required documentation must be submitted to the BSN Program Office no later than the designated due date. Failure to submit the required materials by the designated due date will result in loss of admission.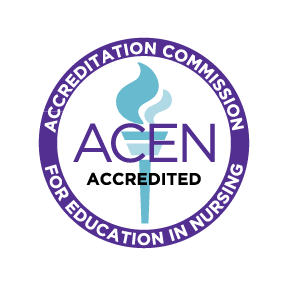 6. NOTE: If you have failed any previous nursing courses at any institution, you are not eligible for admission to the BSN program.
ADMISSION PROCESS
1. Contact the program office for advisement by phone conference or in person.  
          Telephone: 615-963-5273; Email: bsn@tnstate.edu 
2. Complete your application to the University and School of Nursing
3. Upload ALL required  documents as directed on the application site.